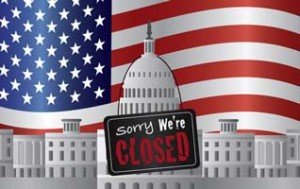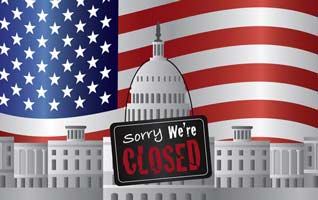 A divided Congress, the return of the debt ceiling, and Trump's budget plan are all paving the way for a 2017 government shutdown.
And for investors, we've found a way to profit from the uncertainty that many are overlooking...
In 2015, Congress suspended the debt ceiling temporarily to avoid a potential default. In that bill, the debt ceiling was set to be reinstated March 16, 2017, and would accommodate the additional borrowing. However, it did not leave room for additional debt. That means the new debt limit of $20 trillion has already been reached, which is almost $3 trillion in new debt since March 2015.
As of right now, it doesn't look like Congress will vote on the debt ceiling before the summer recess on July 31. So it will likely be negotiated in conjunction with the budget that is due Sept. 30.
Raising both the debt ceiling and budget could mean trouble for Trump's economic stimulus plan. Fiscal conservatives want cuts in government spending with a debt ceiling hike. Those spending cuts would leave little room in the budget for infrastructure spending.
Trump's proposed tax reform could also be in jeopardy in order to prevent a larger deficit and additional borrowing.
Both the debt ceiling crisis and the budget battle could lead us to the brink of a government shutdown by themselves. But this September the two issues will collide...
How the Debt Ceiling Will Cause a 2017 Government Shutdown
On March 16, Treasury Secretary Steven Mnuchin put "extraordinary measures" in effect. These measures allow Mnuchin to pay the nation's bills without additional borrowing.
Right now, the government has suspended the sale of State and Local Government Series Treasury securities and has taken other measures to conserve room under the debt ceiling. That will keep the lights on until about October or November. But after that, the government will run out of money.
Must See: A completely unique gold play is forming in the markets. If you get in now, you could see a share of upwards of $13 billion in cash windfalls. Read more.
At that time, the United States will default on its obligations. While a default would not immediately cause a shutdown, it will make it more expensive to fund the government. It's also likely that as much as 40% of the budget would need to be cut in order to break even for fiscal year 2017. That type of cut would have huge effects on government agencies, potentially closing them temporarily.
The most likely scenario is Congress raising the debt ceiling sometime before an actual default, but with conditions.
There are two ways those conditions might be enacted. The first, and less likely, path is to create a law that deals with spending cuts outside of the current laws concerning the debt ceiling.
On March 23, Ohio Sen. Rob Portman, along with other Republicans, introduced a bill that would require $1 in spending cuts for every $1 the debt ceiling is raised. This bill would be in effect for any future debt ceiling raises. At this point, it doesn't look like there will be enough support to vote on the bill before the summer recess. That would effectively kill the bill.
The more likely way conditions will be attached to raising the debt ceiling is incorporating proposed budget cuts into the same bill as raising the debt limit, affecting only the current debt ceiling legislation.
Either way, these spending cuts will likely put a limit on how much infrastructure spending Trump will be able to get passed in order to stimulate economic growth.
While a default is not likely, a government shutdown Oct. 1 is highly likely to happen...
Missed Budget Deadline Will Result in Government Shutdown
While Congress will have time to sort out the debt ceiling crisis when they reconvene in September, they won't have much time to finish the budget.
By law, the U.S. government must have a budget at the start of each fiscal year, which begins Oct. 1. If a budget is not approved by Congress by that time, the government shuts down.
Even if a full budget is not agreed upon by Oct. 1, a temporary spending measure can be passed. But this would just delay the tension instead of solving the budget fights.
Those fights are likely to stall Trump's agenda as well. Topics like the border wall, Planned Parenthood, and entitlement programs are facing an ideological split down party lines.
Couple the ideological splits with party in-fighting, and getting a majority vote on a budget will be difficult.
This divide along party lines is likely to cause a 2017 government shutdown. And while that seems like a worst-case scenario, we've actually found a profit opportunity for savvy investors that almost everyone is overlooking...
Preparing for the Oct. 1 Government Shutdown
Here Are 10 "One-Click" Ways to Earn 10% or Better on Your Money Every Quarter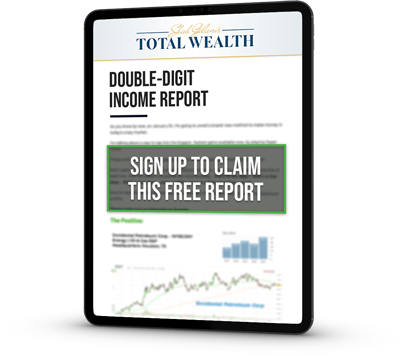 Appreciation is great, but it's possible to get even more out of the shares you own. A lot more: you can easily beat inflation and collect regular income to spare. There are no complicated trades to put on, no high-level options clearances necessary. In fact, you can do this with a couple of mouse clicks – passive income redefined. Click here for the report…