"Oro Blanco fuel" is a new source of energy that's so powerful it could lead to total American energy independence. And that's why the market for "OBL fuel" could surge from $29 billion to $7.2 trillion.
Oro Blanco fuel, or OBL fuel, is so powerful it could completely change the energy markets. Just one gallon of OBL fuel could power a car on a round-trip between New York City and Los Angeles seven times.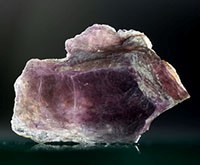 And automakers are already racing to develop the technology to harness this OBL energy. In fact, Ford Motor Co. (NYSE: F) wants to convert half of its cars to run on OBL fuel. Other experts predict OBL will soon fuel over a third of new cars.
But OBL fuel can be used in far more industries than cars. That's why some of the biggest companies in the world are getting in on the revolutionary properties of this new crystal fuel. Alphabet Inc. (Nasdaq: GOOGL), Apple Inc. (Nasdaq: AAPL), and Facebook Inc. (Nasdaq: FB) are already making plans to power their operations with OBL-related technologies.
That sort of demand means the company that controls OBL can name its price. OBL fuel has already doubled in price twice in just over a year.
And one small, well-managed company is sitting on the mother lode of OBL that could create a huge windfall for investors...
How One OBL Fuel Company Can Grow 225 Times in Value
This $92 million mining company could be about to corner the market on OBL fuel in the United States, and its stock only trades around $1.50 a share right now...
Money Morning Global Energy Strategist Dr. Kent Moors is an advisor to governments and energy companies across the world, and he's identified this small mining company that could control $20.4 billion of Oro Blanco-rich land.
In fact, Moors says this company's market cap could grow a whopping 225 times bigger as it brings its 816,000 metric tons of OBL fuel to the market. But investors who wait for Wall Street traders to catch on will be too late. Once this company starts producing its treasure trove of OBL fuel, the stock could skyrocket.
And Moors is expecting this company to make a major announcement very soon. That means investors looking for once-in-a-lifetime profits have to act soon.
Moors predicts this mining stock could soar once its most recent Oro Blanco study is public, producing massive gains for early investors.
Fortunately, Moors is making this stock recommendation available to his readers. On top of that, he's making all of his OBL fuel research available, including the next OBL hotspots around the world. Here's how to get access to this OBL research and learn more about its incredible profit potential...
Follow Money Morning on Twitter @moneymorning, Facebook, and LinkedIn.