This list provides the 10 top penny stocks to watch (April 2017), ranked by month-to-date gains…
| | | |
| --- | --- | --- |
| Penny Stock | Share Price (as of 4/18 close) | April 2017 Gain |
| Hongli Clean Energies Technology Corp. (Nasdaq: CETC) | $4.63 | +144.2% |
| Cleveland BioLabs Inc. (Nasdaq: CBLI) | $3.49 | +118.1% |
| Superconductor Technologies Inc. (Nasdaq: SCON) | $2.09 | +64.6% |
| China Auto Logistics Inc. (Nasdaq: CALI) | $2.47 | +63.6% |
| Plug Power Inc. (Nasdaq: PLUG) | $2.25 | +63% |
| China Commercial Credit Inc. (Nasdaq: CCCR) | $1.47 | +41.4% |
| Cleantech Solutions International Inc. (Nasdaq: CLNT) | $4.04 | +40.8% |
| Streamline Health Solutions Inc. (Nasdaq: STRM) | $1.43 | +40.2% |
| Galectin Therapeutics Inc. (Nasdaq: GALT) | $3.06 | +33% |
| Westport Fuel Systems Inc. (Nasdaq: WPRT) | $1.23 | +28.1% |
The best penny stock of April 2017 so far is Chinese synthetic gas company Hongli Clean Energies Technology. The CETC stock price has skyrocketed 144.2% this month, with a 101.7% gain coming on April 7 alone. However, trading for CETC stock has been halted since that date after the Nasdaq exchange requested additional information from the company.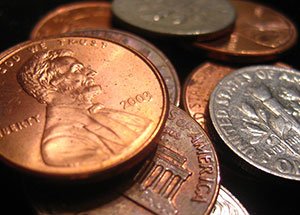 CETC's huge triple-digit gain in just days shows the incredible profit potential of penny stocks. However, we advise against investing in any of the top penny stocks in the chart. Although those companies trade on the SEC-regulated Nasdaq exchange, you shouldn't buy into any of them without properly researching their financials.
But performing this research can be extremely overwhelming. You have to dig through quarterly filings, 10-K reports, and other documents that span hundreds of pages. And they're often written by accountants who use technical language that's difficult to understand.
That's why Money Morning Small-Cap Specialist Sid Riggs does the complicated legwork for you and recommends the best small-cap stocks to invest in. In fact, he's found a stock trading for just over $7 a share that could rise to $10 a share by next year.
Free Report: The Best Stocks to Buy for Stunning Profits in 2017
In other words, you could see a nearly 41% return on your investment.
Here's one of the best small-cap stocks to buy in 2017…
Buy This Small-Cap Stock for a 40.8% Return in 2017