The following list shows the 10 top tech penny stocks of April 2017…
| | | |
| --- | --- | --- |
| Tech Penny Stock | Share Price | Month-to-Date Gain |
| Superconductor Technologies Inc. (Nasdaq: SCON) | $1.88 | +48.2% |
| Adesto Technologies Corp. (Nasdaq: IOTS) | $5.45 | +33.1% |
| Highpower International Inc. (Nasdaq: HPJ) | $5.22 | +32.3% |
| Netlist Inc. (Nasdaq: NLST) | $1.30 | +31.3% |
| Ballard Power Systems Inc. (Nasdaq: BLDP) | $2.88 | +29.5% |
| Crossroads Systems Inc. (Nasdaq: CRDS) | $3.66 | +29% |
| VOXX International Corp. (Nasdaq: VOXX) | $6.05 | +19.8% |
| Avid Technology Inc. (Nasdaq: AVID) | $5.55 | +19.1% |
| Jive Software Inc. (Nasdaq: JIVE) | $5.07 | +18% |
| China Techfaith Wireless Comm. Tech. Ltd. (Nasdaq: CNTF) | $2.34 | +17.6% |
The tech sector has seen a stunning rally this year, with the Nasdaq index crossing the 6,000-point mark for the first time ever today (Tuesday, April 25).
As you can see in the above chart, tech penny stocks have seen huge double-digit gains just this month alone. The top performer of April – Superconductor Technologies Inc. – is up 48.2% to $1.88 per share. That's more than four times the Nasdaq's 12% gain so far this year.
Free Report: The Best Stocks to Buy for Stunning Profits in 2017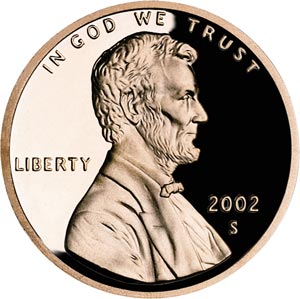 SCON stock's 48.2% rise this month shows how profitable most penny stocks are compared to the broader market. But we do not recommend buying any of the top tech penny stocks in the chart. Despite the fact these firms trade on the SEC-regulated Nasdaq exchange, you should always look at a stock's financials rather than just its big returns.
However, this financial research can be complicated. You have to go through hundreds of pages of 10-K reports and quarterly filings that are typically written in complex, technical language.
Here at Money Morning, we do that research for you…
Today, Money Morning Small-Cap Specialist Sid Riggs is recommending one of the best small-cap tech stocks to buy in 2017. Shares of this financial tech firm cost around $8 a share, and there's a scenario where shares could climb to just over $44 in the next year if the company matches 2017 earnings per share (EPS) estimates.
In other words, you could see a roughly 450% return on your investment.
Here's one of the best small-cap stocks to buy in 2017…
The Best Small-Cap Stock to Buy in the Tech Sector