Today, we're giving you our bold new oil price prediction now that OPEC renewed its production cut agreement for nine more months. We're expecting double-digit gains for oil prices in the next three months…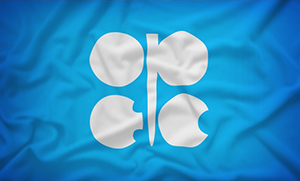 Precise details of OPEC's production cut haven't been made public yet, but The Wall Street Journal is reporting OPEC members agreed to extend their 1.2 million barrels per day production cut deal until March 2018. That would cut off about 2% of the world's oil supply over the remaining nine months of the agreement.
By reducing the world's oil supply, OPEC expects oil prices will rise as long as demand stays the same or continues to grow.
We agree, and we'll tell you exactly how high oil prices are heading with our updated 2017 oil price forecast and price target…
Our New Oil Price Prediction for 2017
On Nov. 20, 2016, oil prices soared after OPEC and 11 other countries agreed to cut oil production by 1.8 million barrels a day. After that announcement from OPEC, oil prices jumped 16% by the official start of the production cut on Jan. 1, 2017.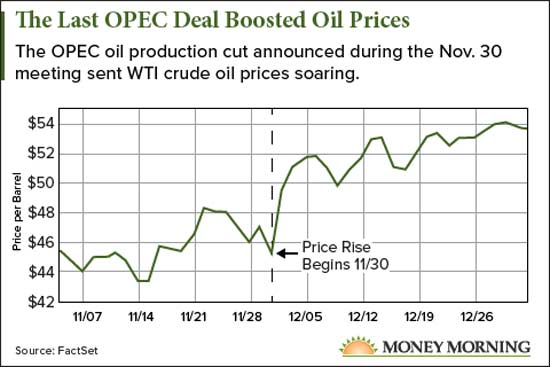 But the higher oil prices wouldn't last. A combination of growing American shale oil production and continually high global oil inventories caused traders to lose faith in OPEC's production cap.
Those two factors caused oil futures traders to bid oil prices down on news of higher oil production numbers. And that meant WTI crude oil prices were volatile this spring.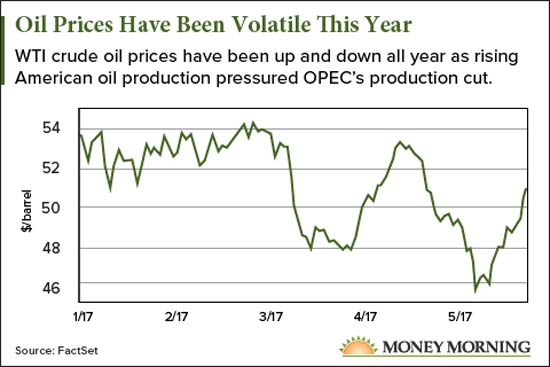 You see, American shale oil is expensive to produce, but when oil prices rise, like they did after Nov. 30, this shale oil becomes much more profitable. That caused American producers to start pumping a lot more shale. American oil production has risen over 6% since the start of the year.
Trending Now: How the Big Banks Are Manipulating Oil Prices
The American production surge offset some of OPEC's oil cut, but not nearly all of it. American oil producers have added about 374,000 barrels of oil a day since Jan. 1, but OPEC cut production by 1.8 million barrels a day.
The real problem is that OPEC's oil cap wasn't cutting into global oil inventories quickly enough. Since the OPEC agreement only lasted six months, analysts feared the deal wouldn't do enough to reduce the oil supply.
That's why OPEC has agreed to extend its cut even further…