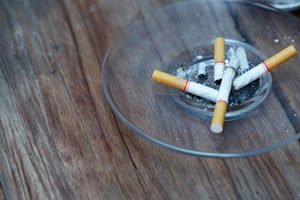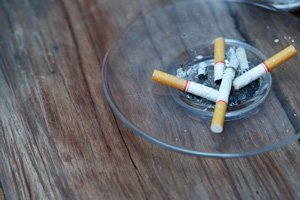 Savvy investors have been taking advantage of a type of investment that we call "Master Settlement Payments," which can result in tax-free payments of more than $2,300 every single month.
But what are "Master Settlement Payments"?
They are the indirect result of legislation against Big Tobacco companies back in November 1998.
The "Big Four of Big Tobacco" were sued for using advertising that misled people and manipulated scientific research for their benefit.
In this landmark settlement, known as the Master Settlement Agreement, tobacco companies agreed to pay huge sums of money to those affected in perpetuity.
Big Tobacco's Punishment: In November 1998, the "Big Four of Big Tobacco" agreed to pay $206 billion to 46 states and U.S. territories in a landmark settlement. You could claim a tax-free portion of this money. Learn more...
The settlement required a minimum payout of $206 billion in the first 25 years to 46 state municipalities and five U.S. territories.
To date, it is estimated that the big tobacco companies have been paying out around $686 million a month. Of course, this money is going to the states – settlement cash is not being paid out directly to individuals. But the good news is, there is a backdoor way for you to cash in on more than $2,300 per month from the money being paid to the states, even if you never touched a cigarette in your life.
To sweeten the deal, these payments are tax-free and are guaranteed and backed by the government.
The best part is you can cash in on these multimillion-dollar, tax-free payouts even if you've never smoked a cigarette...
How "Master Settlement Payments" Can Pay Up to $8,300 per Month
The states involved in the Master Settlement Agreement are getting paid millions of dollars every month.
And one clause in the agreement opened a backdoor strategy that allows everyday Americans to cash in on this tax-free income.
The time needed to invest is small. It takes a matter of minutes to get setup either online or over the phone. And you don't need to join a lawsuit or hire a legal professional.
Once you've made a few of these investments, you can sit back and collect your monthly "Master Settlement Payments." No more work is needed on your end.
These easy to enroll in, tax-free "Master Settlement Payment" investment deals are growing in popularity. So much so that if you decide you want to cash out for one large lump sum, you can.
Money Morning Chief Investment Strategist Keith Fitz-Gerald has created a short presentation that will show you his backdoor strategy on exactly how to cash in thanks to big tobacco.
Click here to find out how you can take advantage.
Follow Money Morning on Twitter @moneymorning, Facebook, and LinkedIn.