(Kitco News) – Global stock markets traded narrowly mixed overnight and U.S. stock indexes are pointed toward weaker openings when the New York day session begins.
Gold prices are slightly lower in pre-U.S.-day-session trading.
The marketplace is so far showing a very muted reaction to the news North Korea has fired another ballistic missile over Japan. The U.N. Security Council is holding an emergency meeting today on the matter. On Thursday North Korea threatened to "sink Japan" with its nuclear missiles and also to reduce the U.S. mainland "to ashes." The big unknown in this situation is how far will President Trump be pushed before he responds with military force.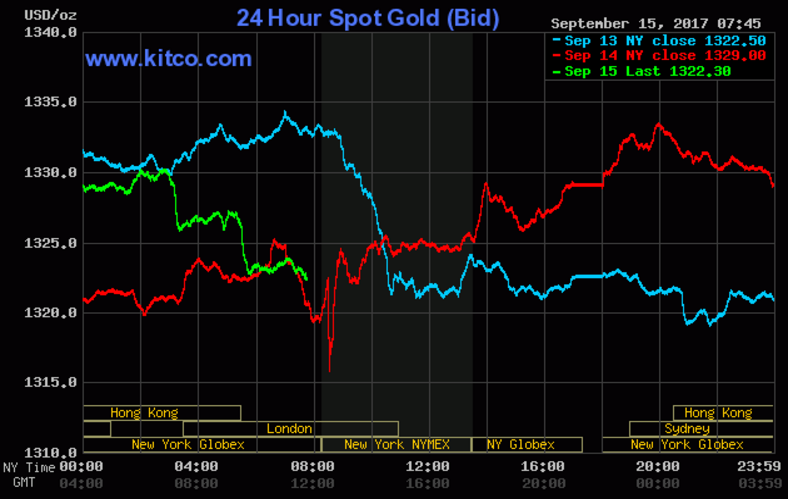 In overnight news, the Euro zone reported its wage growth in second quarter was up 2.0%, which is the highest rate in more than two years. This report suggests inflation in the Euro zone is also on the rise.
The key outside markets on Friday morning see the U.S. dollar index lower.
Meantime, Nymex crude oil futures are trading near steady this morning.
It's a busy day for U.S. economic data releases Friday, including the retail sales report, the Empire State manufacturing survey, industrial production and capacity utilization, the University of Michigan consumer sentiment survey, and manufacturing and trade inventories.
By Jim Wyckoff, contributing to Kitco News; jwyckoff@kitco.com
Follow Jim Wyckoff @jimwyckoff for breaking news.