I talk about investing a lot – big surprise.
And every time I have a conversation about some of the stocks I own, I get shocked looks, and someone always says something like, "oh, I could never own that. It's too small. It's illiquid."
The emphasis they put on the word illiquid is similar to that you might put on phrases like "bubonic plague" or "Internal Revenue Service."
Clearly, "illiquid" stocks are loathsome things to be feared and avoided. After all, one of the very best things about stocks is that you can get in and out of positions in seconds if you change your mind, right?
I mean, these days you can buy and sell whole markets in a fraction of a second. So you absolutely must regard liquidity as the Holy Grail, the end-all, be-all of equity investing, right?
If you can't buy and sell gigantic blocks of shares in milliseconds, a company's not worth owning… right?
Well, wrong. This is a myth, and one you've been sold by Wall Street. I'm going to prove it to you.
In fact, when you're done reading this, you'll never sweat a stock's "liquidity" again.
Heck, you may never sell a stock again, at least until you've made ten times your money back.
You certainly won't do it too soon, or for too little money, when you see what I've got to show you…
It's Confirmed: None of Us Is Goldman Sachs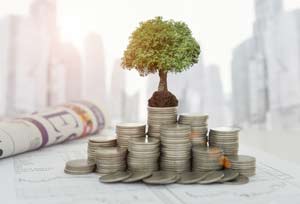 It's great to have goals and ambitions, but let's be real. We may have a couple of bucks to invest in hopes that it'll become, well, a lot more bucks, but we're not exactly Fidelity Investments or George Soros.
I mean, there's no need for any of us to, say, move a million shares of Apple Inc. (Nasdaq: AAPL) at the bid, or dump 500,000 shares of Tesla Inc. (Nasdaq: TSLA) before the markets close.
That's when you need to worry about liquidity.
CRUSHING It: Since April 28, Zenith Trading Circle recommendations have outperformed every investment on the market, with an average gain of 44% per day (including partial plays). Click here for details…
You and I, we don't necessarily need to sweat it when considering an investment opportunity like, say, an unreasonably cheap community bank we'll want to own for the next five years.
Besides, if you are thinking about liquidity, you are doing it wrong.
Join the conversation. Click here to jump to comments…