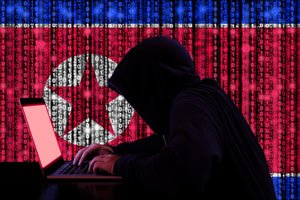 We anticipate Symantec stock could soar as much as 100% in 2018, thanks in part to the recent acquisitions of Blue Coat Systems Inc. and LifeLock Inc.
And this is an excellent time to buy, as shares of Symantec Corp. (Nasdaq: SYMC) have pulled back about 15% from their September high, of $32.80, to today's (Tuesday) opening price of $27.91.
Symantec is also honing in on an overlooked market...
While its competitors focus on cloud and business cybersecurity solutions, Symantec is doubling down on the consumer market that its competition is overlooking.
Special Report: Cannabis Is the Gold Rush of the 21st Century - 30 Stocks to Invest in Now. Details Here...
You see, Americans are more worried about cybersecurity threats than ever before. According to an October 2014 Gallup poll, Americans were twice as likely to be worried about having their identity hacked as they were about being mugged or having a child physically harmed at school.
In 2016, 49% of Americans believed their data was less secure than it was five years prior, according to a study by Pew Research.
And those concerns were confirmed numerous times in 2017...
On May 12, the WannaCry ransomware attack infected over 230,000 computers in more than 150 countries.
Then, on June 21, the U.S. Department of Homeland Security announced Russian hackers had interfered in the 2016 presidential election.
But worst of all was the Equifax breach, announced on Sept. 7, which compromised the credit information of more than 143 million Americans.
As more industries embrace digitalization, the frequency of these attacks will only increase. That means more demand for Symantec's products and services.
Here's why we're so sure...
When We Get Hacked, Symantec Stock Pops
When the Equifax breach news broke on Sept. 7, SYMC stock jumped 13% in the following five days. That one-day jump shows us Symantec is still a leading name when Americans think "cybersecurity." Unfortunately, those gains were quickly erased by traders happy to collect a 13% gain. But again, that pullback is an excellent buying opportunity.
The Equifax breach was one of the most invasive attacks on privacy in recent years. Americans really felt how vulnerable they were to becoming victims of the dreaded crime of identity theft.
And Social Security numbers were at the heart of the attack...
Americans are hardwired to protect their Social Security numbers. Of all the sensitive information we type into our Internet browsers, our Social Security numbers are the one thing that always give us pause. That nine-digit number is your identity. If a criminal gets that, then they can steal your identity. The Equifax breach confirmed Americans' biggest fear, and we reacted.
As more and more of our lives exist in massive data centers, the frequency of these cyberattacks on individuals will increase. In fact, over 1.9 billion records were breached in just the first half of 2017, compared to 575 million in all of 2013 - an increase of more than 230%.
People will be left with two options: swear off technology or pay to protect their identities.
Those kinds of decisions will help drive the share price growth we expect for Symantec stock in 2018...
Profits from Both Sides of the Cybersecurity Market