SemiLEDS Corp. (Nasdaq: LEDS) is among the top penny stocks to watch this week after climbing an astounding 142% last week.
While that's an impressive gain, we're recommending a different stock to our readers. This stock not only has the potential for even bigger returns than LEDS, but it's also less volatile.
Because most penny stocks are speculative investments, they often see big pullbacks after making large gains. In this case, LEDS would have had a 204% gain for the week if not for a 20.35% pullback on Nov. 17. That brought its total gain down to 142%.
The company we'll show you today has beaten analyst earnings expectations in six of the last seven quarters and is on pace to grow profits by 33% or more this year. Before we reveal the pick, here are the top 10 penny stocks to watch this week...
Penny Stock
Current Share Price
Nov. 13-17 Gain (as of Nov. 17)
SemiLEDS Corp.

(Nasdaq: LEDS)

$5.52
142%
OptimumBank Holdings Inc. (Nasdaq: OPHC)
$4.98
117.77%
MoSys Inc. (Nasdaq: MOSY)
$1.30
80.76%
Remark Holdings Inc. (Nasdaq: MARK)
$6.00
77%
Quest Resource Holding Corp. (Nasdaq: QRHC)
$2.04
68.61%
Micronet Enertec Technologies Inc. (Nasdaq: MICT)
$1.23
68.48%
Meridian Waste Solutions Inc. (Nasdaq: MRDN)
$1.75
67.95%
Clean Diesel Technologies Inc. (Nasdaq: CDTI)
$2.30
66.67%
Enphase Energy Inc. (Nasdaq: ENPH)
$2.77
51.37%
Carver Bancorp Inc. (Nasdaq: CARV)
$3.31
49.73%
Shares of Taiwanese light-emitting diode (LED) chip and component maker, SemiLEDS Corp., rallied after the company reported positive Q4 2017 financial results on Nov. 15.
Revenue for the quarter came in at $2.6 million, a 22% increase compared to $2.1 million in the prior quarter. Although not yet profitable, the company reported a net loss of -$0.7 million for the quarter, versus a net loss of -$1.6 million in the previous quarter.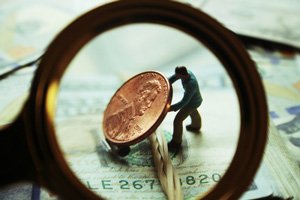 SemiLEDS still needs to prove it can operate profitably. Since the company currently has no analyst coverage, it's difficult to say what investors should expect from LEDS shares next.
Our Money Morning experts are more interested in finding you stocks to buy that have a history of profitability.
That's where Money Morning Small-Cap Strategist Sid Riggs comes in. He specializes in providing readers with affordable investment opportunities with massive upside. Like his pick from December 2013 - Neurocrine Biosciences Inc. (Nasdaq: NBIX), which back then was trading for just $9 per share - has surged 639%, to $72.30, today.
The Best Pot Stocks: After months of research, we've found the most lucrative and fastest-growing legal pot stocks in America. And, for a limited time, you can get all the details for free. Learn more...
Today, Sid recommends a semiconductor-component company whose products are used in LED chips as well as solar cells and lasers.
The company's sales are now growing at a 20% clip, far faster than the 11.5% growth of the broader chip industry. But that's only part of the story...
Here's why this stock could soar next year...
The Best Small-Cap Semiconductor Stock to Buy Before 2018