By the time this hits your inbox, the quasi-mythical Disney-Fox deal, which is to say Walt Disney Co.'s (NYSE: DIS) purchase of 21st Century Fox Inc. (Nasdaq: FOXA), may have already been announced.
As I write this, the deal looks to be a foregone conclusion. Disney is set to pony up something on the order of $52 billion for Fox's assets (and, as part of the deal, debts).
What a deal.... It comes "fully loaded" with Fox's film and television production operations, the FX network, National Geographic (NatGeo) channel, regional sports networks, and even big stakes in SKY News and Hulu.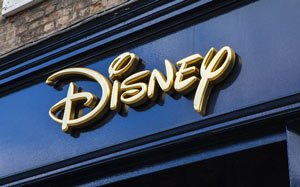 For consumers, at least, this deal is rich. I welcomed a baby granddaughter just last week. She could live to the ripe old age of 120, and I'm pretty sure she won't see the end of Disney's "Star Wars" franchise.
Likewise, how long can it be before theme parks start packing 'em in to "Planet of the Apes"- and "X-Men"-based attractions to rake in even more revenue from those franchises?
But... this is not without significant downside risk for "The Mouse" and those who own the shares.
Decision time is fast approaching; I'll show you the right way to play this...
Talking Heads Are Focusing on the Wrong Part of the Deal
Join the conversation. Click here to jump to comments…
About the Author
Tim Melvin is an unlikely investment expert by any measure. Raised in the "projects" of Baltimore by a single mother, he never attended college and started out as a door-to-door vacuum salesman. But he knew the real money was in the stock market, so he set sights on investing - and by sheer force of determination, he eventually became a financial advisor to millionaires. Today, after 30 years of managing money for some of the wealthiest people in the world, he draws on his experience to help investors find "unreasonably good" bargain stocks, multiply profits, and build their nest eggs. Tim tirelessly works to find overlooked "hidden gems" in the stock market, drawing on the research of legendary investors like Benjamin Graham, Walter Schloss, and Marty Whitman. He has written and lectured extensively on the markets, with work appearing on Benzinga, Real Money, Daily Speculations, and more. He has published several books in the "Little Book of" Investment Series and a "Junior Chamber Course" geared towards young adults that teaches Graham's principles and techniques to a new generation of investors. Today, he serves as the Special Situations Strategist at Money Morning and the editor of Peak Yield Investor.