By the time this hits your inbox, the quasi-mythical Disney-Fox deal, which is to say Walt Disney Co.'s (NYSE: DIS) purchase of 21st Century Fox Inc. (Nasdaq: FOXA), may have already been announced.
As I write this, the deal looks to be a foregone conclusion. Disney is set to pony up something on the order of $52 billion for Fox's assets (and, as part of the deal, debts).
What a deal.... It comes "fully loaded" with Fox's film and television production operations, the FX network, National Geographic (NatGeo) channel, regional sports networks, and even big stakes in SKY News and Hulu.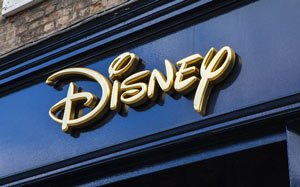 For consumers, at least, this deal is rich. I welcomed a baby granddaughter just last week. She could live to the ripe old age of 120, and I'm pretty sure she won't see the end of Disney's "Star Wars" franchise.
Likewise, how long can it be before theme parks start packing 'em in to "Planet of the Apes"- and "X-Men"-based attractions to rake in even more revenue from those franchises?
But... this is not without significant downside risk for "The Mouse" and those who own the shares.
Decision time is fast approaching; I'll show you the right way to play this...
Talking Heads Are Focusing on the Wrong Part of the Deal
[mmpazkzone name="in-story" network="9794" site="307044" id="137008" type="4"]
The topic of conversation in the news echo chamber: all of the nifty ways Disney can use its scale to take advantage of Fox's assets.
FACT: One of Shah's trade recommendations closed out for a 995% win. And he's got seven more trade recommendations lined up right now. Click here to learn more...
I have a sneaking feeling that, in the long run, it will be Disney that finds it has been taken advantage of in the deal.
Why is my downside radar going off? For the simple reason that if the price paid is enough to entice Rupert Murdoch to sell, odds are the price is too damn high.
Investors who run to buy Disney shares this week because of all the ways they can "increase" and "leverage" the value of the Fox assets are probably not going to be thrilled with the result.
The integration of the new assets into the Disney production companies and cable networks is going to take longer than the analysts expect; it always does in these mega-deals.
I don't think the $500 million in cost savings is going to show up as quickly as investment bankers are projecting and Disney investors are hoping.
I don't do much shorting, but if I was of such a mind, I think I would sell Disney short if the stock revisits 52-week highs of $116 on the deal-related news.
Things could get hairy...
They are adding sports networks, including the Fox regional networks, at a time when their flagship sports cable network, ESPN, is struggling.
One analyst, Richard Greenfield of BTIG Media, pointed out to CNN that simply adding all these sports packages merely gives Disney a chance to take ESPN's serious problems worldwide.
The amount of information and speculation flying around earlier this week is crazy.
One outlet suggested that Disney could make billions by selling off the famed backlot at 20th Century Studios after the acquisition. Another pointed out that Murdoch was likely to hang onto the real estate and run his remaining companies at the property and rent studio space to Disney.
That's what I expect to see happen; I have a hard time seeing Murdoch let go of the most prized real estate asset in southern California.
Once again, the real news for us, as individual investors, is that there is nothing to do here.
Disney shares currently trade at almost 19X earnings. That's probably somewhere in the neighborhood of the right level, although it's been suggested 19 is a little high for a company that is unlikely to grow earnings at a double-digit pace over the next few years.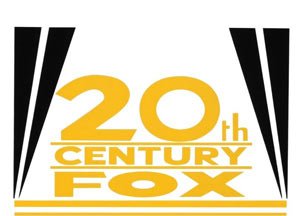 Keep in mind that we get rich in the stock market not by buying companies at "about the right price," but rather by buying them at an unreasonably huge discount to "about the right price."
Of course, if Disney does struggle to integrate the new assets and the sports networks underperform, then the current price could be just too high.
Fox is a little more interesting. It will keep the real estate portfolio as well as Fox News, Fox Business News, the Fox broadcast network, the FS1 sports channel, and the Big 10 network.
That real estate portfolio is... substantial. It includes properties in the United States, Asia, and Latin America.
Now, Fox will be spinning off the assets it intends to keep before the closing of the deal with Disney. If institutions and risk arbitrage trades dispose of the spin-off shares - as has often been the case in the past - then Fox shares could trade down to a level that constitutes a bargain purchase.
We won't know if that's the case until the deal closes and we see how the shares of the new Fox spin-off trade.
If you own shares of Disney or Fox, you may have to make a decision pretty soon.
On the other hand, if you don't, the correct move is crystal clear: Do nothing.
It's very easy to get caught up in the news and excitement surrounding a potentially enormous deal, but there are no bargains to be had here right now.
That may change in the aftermath, but until then, I'm quite content to watch from the sidelines.
An Incredible Win Rate: Since April 28, Shah Gilani's Zenith Trading Circle subscribers have had the opportunity to make average gains of 44% per day (including partial closeouts) on his recommendations. His win record is insane (in a good way). You've got to check this out - just click here.
Follow Money Morning on Twitter, Facebook, and LinkedIn.
About the Author
Tim Melvin is an unlikely investment expert by any measure. Raised in the "projects" of Baltimore by a single mother, he never attended college and started out as a door-to-door vacuum salesman. But he knew the real money was in the stock market, so he set sights on investing - and by sheer force of determination, he eventually became a financial advisor to millionaires. Today, after 30 years of managing money for some of the wealthiest people in the world, he draws on his experience to help investors find "unreasonably good" bargain stocks, multiply profits, and build their nest eggs. Tim tirelessly works to find overlooked "hidden gems" in the stock market, drawing on the research of legendary investors like Benjamin Graham, Walter Schloss, and Marty Whitman. He has written and lectured extensively on the markets, with work appearing on Benzinga, Real Money, Daily Speculations, and more. He has published several books in the "Little Book of" Investment Series and a "Junior Chamber Course" geared towards young adults that teaches Graham's principles and techniques to a new generation of investors. Today, he serves as the Special Situations Strategist at Money Morning and the editor of Peak Yield Investor.