Dallas Mavericks owner and billionaire entrepreneur Mark Cuban believes he's found a way to take on Tesla Inc. (Nasdaq: TSLA) CEO Elon Musk.
Last night (Feb. 11), the "Shark Tank" host found promise in a contestant's innovative solar technology.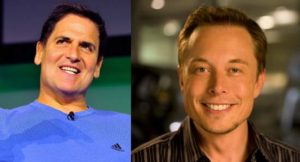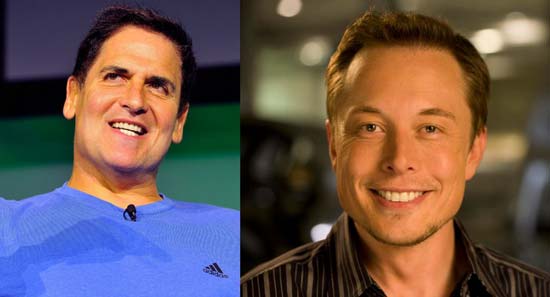 Catlin Powers, a 27-year-old entrepreneur, introduced her a solar-powered grill on "Shark Tank" as a revolutionary product that runs on solar batteries. "It stores energy in organic molecules over multiple days at a time, a lot like plants do," she said, according to Yahoo Finance this morning. "It's a natural biomimicry system, and that system will allow us to cook at night and also cook indoors."
But it wasn't convenient food preparation that piqued Cuban's interest.
It was Powers' solar-powered battery, in which Cuban saw an energy empire.
"Do you think that you can put the fear of God in Elon Musk and put them out of business?" Cuban asked Powers.
Powers replied, "Yes, I think we have the potential to do that."
Her "I think" is a mighty big hedge, if you ask us. Although Cuban dropped $500,000 on the spot for a 4% stake in the company, we at Money Morning are less convinced that this startup will make a dent in Tesla.
But Cuban's right about one thing...
The Future of Tesla Is Tech, Not Cars
Sign up for SMS so you never miss special events, exclusive offers, and weekly bonus trades.
It would be fruitless for Cuban to try to contend with Tesla's solar storage business, let alone "put them out of business."
That's because Elon Musk's head start in the sector has every other solar battery company out there terminally outdistanced. There's no catching up.
In fact, Money Morning Chief Investment Strategist Keith Fitz-Gerald has long been bullish on Tesla because of its innovative technology, not its cars.
Just look to Tesla's 5.5 million-square-foot battery plant, called the Gigafactory, for proof that Musk understands how key battery power innovations are for his firm's future.
And the best part? Wall Street hasn't caught on yet.
The First Step on Your Road to Millions Starts Here: All you need is a computer or smartphone and just 10 minutes of "work" to potentially put $1 million in your bank account faster than you ever dreamed. Read more...
"For millions of investors and most Wall Street analysts, Tesla is just an electric car company. That's a myopic view that will cost them dearly," Keith told his Total Wealth subscribers in September.
"The way I see things, investing in Tesla is not just about the company itself but also about the thousands of companies it will wipe out along the way - and the enormous profit potential created as it happens," Keith added.
He pointed to Amazon.com Inc.'s (Nasdaq: AMZN) rise to power as proof of Tesla's massively profitable future...
"Amazon rose and companies like Sears and other retailers cratered," Keith explained. "The same logic applies."
Indeed, Tesla is leading the way in solar-powered batteries, and it dominates in the U.S. electric vehicle market, too. Tesla is even the country's largest solar installer, after Musk absorbed his cousins' business, SolarCity, in November 2016.
"Tesla is at the vanguard of a titanic shift in how we use energy," Keith said.
Which is why there's no denying Tesla's long-term profit potential.
It's just getting started.
In fact, Musk laid out his energy goals for Tesla on a conference call to the media last Wednesday...
"Energy-storage sales will triple [in 2018]," Marketwatch reported Musk as saying. "Revenue growth rate will exceed 2017, when [overall] sales grew by more than 52%."
We wish Powers the best of luck, but our money's on Musk.
Up Next:
If you're looking to end 2018 with $1 million in your account, start right here...
Because it only takes 10 minutes to set yourself up to make more money from the markets than you've ever seen in your life. We've never seen a simpler method for scoring fast, consistent money-doubling opportunities.
A year from now, you could be looking back at this moment as the defining event of your financial future. The first step on your road to millions starts right here.
Follow Money Morning on Twitter @moneymorning, Facebook, and LinkedIn.