With uncertainty around tariffs and trade wars sending some industrial stocks into a nosedive, it's time for what Money Morning Defense and Tech Specialist Michael Robinson calls "separating the signal from the noise."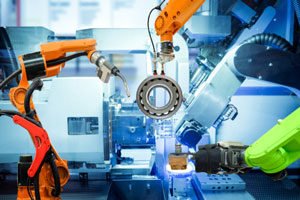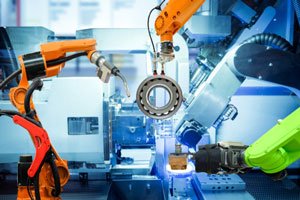 We've got three picks today that supply the industrial world that have fallen from their recent highs. That's in spite of the fact that tariffs are not going to slow any of them down.
With these three stocks, Wall Street's mistake is your gain.
One of them is on pace to double in price in less than two years.
Another is set for a 125% pop just to reach fair market value.
And a third is growing earnings at more than 100% per year.
It remains to be seen how much effect the tariffs will have on the economy, especially when leaders have been highly selective about how to implement them – sometimes carving out exemptions and backing off their initial threats.
For the picks we have today, there's little reason to worry. They serve a whole array of industries, and specialize in making those industries more efficient and competitive.
NINE LITTLE WORDS that could make you up to $1 million richer this election year. Click here...
In an uncertain trade environment, that's an absolute necessity.
So take a look at what these three picks can bring to your portfolio...
Undervalued Industrial Stock to Buy Now, No. 3
Join the conversation. Click here to jump to comments…
About the Author
Stephen Mack has been writing about economics and finance since 2011. He contributed material for the best-selling books Aftershock and The Aftershock Investor. He lives in Baltimore, Maryland.