You already know the Internet of Things (IoT) is going to be one of the most explosive growth sectors in the world over the next decade.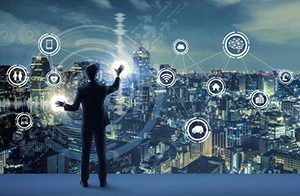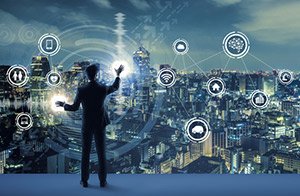 You may even already have shares in a few of the big players in the IoT market, such as Qualcomm Inc. (NASDAQ: QCOM), Apple Inc. (NASDAQ: AAPL), or Cisco Systems Inc. (NASDAQ: CSCO).
Those companies are making many of the sensors and devices that comprise the Internet of Things. And there's nothing wrong with owning them - we even recommend it.
But they're all spread too thin to be a pure play on the Internet of Things.
You can't buy any of them without also getting the many non-IoT endeavors they're engaged in, diluting your gains in the process.
So today we're giving you a stock that's a pure play on the IoT. It's been producing IoT hardware as its primary business since 2010. Plus, it's been ramping up its Software as a Service (SaaS) offerings in recent years to complete the IoT package.
This company will be one of the most direct beneficiaries of the massive growth in this industry in the coming years.
Here's a glimpse of what's ahead...
According to research by GrowthEnabler and MarketsandMarkets, the global IoT market is set to grow from $157 billion in 2016 to $457 billion in 2020. That's a compound annual growth rate (CAGR) of 28.5%.
Transparency Market Research has the Internet of Things growing to nearly $1.5 trillion by 2024.
And John Chambers of Cisco Systems Inc. (NASDAQ: CSCO) forecasts that IoT will have up to 10 times the economic impact as the Internet has had up to this point, adding $19 trillion to the global economy. That's as much as the entire U.S. GDP in 2017.
Exclusive Rebroadcast of the First-Ever American Cannabis Summit: Click here to see how to conquer America's most controversial - and lucrative - industry...
It's hard to overstate how much the Internet of Things is going to change the world as we know it. Our roads are going to be safer, our homes more efficient, our property more secure, our commutes easier, our products and commodities more affordable and more readily available.
And the difference isn't just going to be figures you can look up on a spreadsheet. It's going to be a dramatic change that you'll notice every day. As this technology spreads, changes of the same magnitude as those introduced in recent decades by innovators like Apple and Amazon.com Inc. (NASDAQ: AMZN) are going to be spread wide across all sorts of industries around the world.
Thanks in large part to this one small-cap company, the process has already begun.
If you grab these shares now, you'll be able to watch the world change before your eyes and pocket the profits along the way.
This Small-Cap Stock's Ingenious Products Are Making the World Smaller and Smarter
Join the conversation. Click here to jump to comments…
About the Author
Stephen Mack has been writing about economics and finance since 2011. He contributed material for the best-selling books Aftershock and The Aftershock Investor. He lives in Baltimore, Maryland.