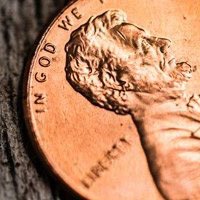 Ten years ago, penny stocks were all the rage in the financial media. Almost every outlet offered some sort of penny stock investing tip.
Frankly, it was a bit nauseating and most clearly a money grab for some. A lot of scam companies hyped certain penny stocks only to inflate share prices for their own benefit.
Sure, investing in penny stocks can yield fantastical results.
But it can also result in disaster if you're not looking in the right place.
Still, the masses were mesmerized, and the industry was ready to feed the penny stock hype.
So much so that an old publisher of mine tried to get in on the act with its own penny stock offering.
THREE STOCKS: Any one of these cannabis companies could potentially deliver a 1,000% windfall. Click here to learn more...
I was the guru selected to run the letter. My mission was simple - bring some sort of financial analysis discipline to what was the "Wild West" of penny stocks.
Was it possible to own a penny stock (defined as a stock trading on a national exchange priced below $5 per share) that traded for a discount to future value?
Forget about the pink sheets and stocks trading for actual pennies. I wanted to recommend real companies that had very real prospects of growing profits in the future. I succeeded, but I also failed at times.
That's the nature of penny stocks.
You will find that it is possible to find massive winners, but you have to be willing to take on risk.
Two of the biggest winners I recommended were Denny's Corp. (NASDAQ: DENN) and Sirius XM Holdings Inc. (NASDAQ: SIRI).
Denny's at the time was making a big splash by advertising during the super bowl while its shares traded for under $3 per share.
Today, Denny's is at $18.
Sirius looked bleaker, trading for under $1 per share. But this alternative to local radio stations had a massive advantage that I knew would ultimately pay off.
Sure enough, the payoff came in the form of a stock now trading for more than $5 per share.
Financial discipline brought me these two big winners.
The same discipline can be applied today with the help of the Money Morning Stock VQScore™.
Every single day, the VQScore system analyzes tens of thousands of stocks. It weeds out every company without positive earnings and factors in numerous other technical indicators. What we're left with is only the best of the best.
So when the VQScore gives a penny stock a high rating, you know the company is financially stable and growing its businesses. These aren't typical penny stocks.
And that's why we're so bullish on these recommendations.
Here are the three best penny stocks to buy now, as rated by the Money Morning Stock VQScore system...
Best Penny Stocks to Buy Now, No. 3