When it comes to value investing, the best stocks to buy are often the "invisible" companies you've never heard of.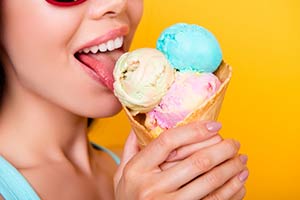 These stocks fly under the market's radar, giving you an opportunity to buy them at a substantial discount.
Today we've got one of those invisible stocks – one that by one metric is trading at just 58% of its fair value.
That assessment is borne out by our Money Morning Stock VQScore™ system, which just upgraded this stock to its top score.
Some of this company's products are literally invisible – namely, the flavors and scents in our food, beverages, perfumes, and personal care products, among other items.
Its other products are highly visible: the coloring in some of those same items, plus cosmetics, ink, pharmaceuticals, and industrial products.
That might not sound exciting, but it's a high-margin business with lots of diversification. So this company doesn't depend on just a few large contracts that could dry up and jeopardize the bottom line.
And because it's been in business for well over a hundred years, its expertise has become highly valuable. That's especially true today, as more and more corporations respond to customer demands for natural ingredients in their products.
Just Revealed: The Secret to Potentially Growing Incredibly Wealthy Buying Straight-Up Stocks
It's hard to imagine doing without this firm, even if we don't think about it as much as all the name-brand companies on the market.
But it's a good thing people don't think much about this company.
That's a big part of why it's such a great stock to buy right now.
This Company Creates the First Impressions That "Make or Break" Consumer Goods
Join the conversation. Click here to jump to comments…
About the Author
Stephen Mack has been writing about economics and finance since 2011. He contributed material for the best-selling books Aftershock and The Aftershock Investor. He lives in Baltimore, Maryland.