The long-awaited Lyft IPO is finally official. It's sure to be the first blockbuster IPO of 2019, but investors should look past the hype to see if the company is worth buying.
On March 1, Lyft announced it filed paperwork with the SEC in anticipation of an initial public offering.
Most of Wall Street didn't bat an eye - both Lyft and its rival Uber have been dropping hints of imminent public offerings for months.
However, there's still one question hanging over the Lyft IPO: is Lyft stock a buy?
Today, we're taking a close look at whether Lyft stock belongs in your portfolio...
The Pros and Cons of Buying Lyft Stock
One of the main reasons investors have been apprehensive of picking up the company's stock when it goes public is the company's valuation.
[Trending] Four of the hottest IPOs are set to hit in 2019 - find out how to profit as demand for new cannabis stocks heats up. Click here...
Lyft is significantly smaller than its chief rival, Uber. Lyft is aiming for a valuation of around $20 billion, while Uber boasts a $120 billion valuation. That puts Lyft at about a quarter of its rival's valuation.
And while the Lyft valuation by itself won't tell us if the stock is worth a buy, it shows us just how much smaller Lyft is than its rivals. In such a competitive environment, buying into the smaller competitor could be risky.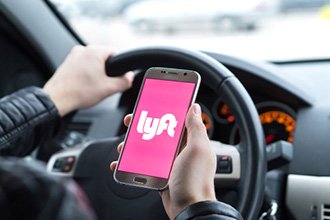 However, Lyft has a major card up its sleeve.
Sign up for SMS so you never miss special events, exclusive offers, and weekly bonus trades.
You see, over the last few years, Uber has been plagued by the kind of scandals that threaten to undermine any market return Uber could generate when it goes public.
Last year, Uber was wrapped up in a battle with Silicon Valley giant Alphabet Inc. (NASDAQ: GOOGL) after Alphabet accused Uber of stealing key elements of the company's self-driving technology.
Rather than fight the charges, Uber agreed to settle the charges for $245 million out of pocket and over $70 billion worth of the company's equity.
And that's not the worst of it. In early 2018, Uber CEO Travis Kalanick was forced out of his executive position at Uber after countless accusations of poor management and sexual harassment.
If that weren't enough, Uber is still attempting to ward off accusations from various city and state governments that the company has used deceptive software to mislead public law enforcement bodies.
In short, Uber has a long way to go until the company becomes the darling of Wall Street some of its most ardent supporters want it to be.
In the meantime, Lyft has been able to maintain investor confidence and open new investment opportunities in its run-up to going public.
Lyft has already locked in a $100 million investment from legendary hedge fund manager Carl Icahn, giving the company increased legitimacy among the Wall Street establishment.
And while neither Lyft nor Uber are currently profitable, Lyft maintains stronger ratings of driver and consumer satisfaction and is aggressively growing its market share.
In fact, over the last two years, the company has gone from just 15% of the ride-sharing market to 29% in 2018.
That kind of growth suggests that Lyft has plenty of room to run when it comes to expansion. And that could mean aggressive returns for shareholders down the line.
In addition, Lyft currently operates in just two countries: the United States and Canada. According to reports, the company plans to expand into a wide range of foreign markets over the next year.
That's before considering the company's other growth strategies.
Lyft owns Motivate, the country's largest bike-sharing company. Through Motivate, Lyft intends to expand its operations to the dockless scooter and bicycle market.
In addition, the company has also announced plans to invest more than $100 million into New York City's public bike network, one of the largest in the nation.
In short, Lyft has a lot going for it as its IPO nears, and it might be better to invest in Lyft instead of Uber. But there are still some major red flags.
The company isn't close to profitability, faces stiff competition from Uber and other rivals, and faces regulatory hurdles as local governments crack down on the rideshare economy.
Uber and Lyft may both be forced to raise prices to get profitable, too. Higher prices could lead to fewer rides and customers opting for cheaper forms of transportation, including going back to the old-fashioned yellow cab.
Lyft remains a speculative play, and if its IPO price is reasonable, it might be worth a flier. But we wouldn't pay too much to access this company's lackluster returns.
Instead, we're turning to one of the most explosive markets in the world right now...
These 4 Companies Could Unleash Up to $12 Billion in New Wealth by Jan. 31