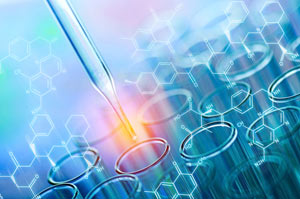 If you look at the current market, it's hard to miss some of the similarities to the dot-com bubble of the early 2000s. Now, we're not predicting another collapse like we saw nearly 20 years ago, but there are similar patterns emerging that could make investors serious money.
And one of the best places to do so right now is with the best biotech stocks...
In that supposedly once-in-a-generation era, the economy was booming thanks to a revolution in technology. Today, we're seeing a lot of similarities, and without much of the risk that existed back then.
Stocks were flying off the shelves as Wall Street raced to bring any business to the publicly trading masses.
For years, investors couldn't lose. But interestingly, technology stocks were not the biggest gainers back then.
The real winning sector at the turn of the millennium were biotech stocks.
Between 1998 and early 2000, the Nasdaq Biotechnology sector skyrocketed over 500%, compared to roughly 200% for the entire Nasdaq.
5G Is Coming: The tech breakthrough of the century could rest on this $6 stock - get all the details here.
The headlines were all about technology and Nasdaq stocks, but huge outperformance was earned in the biotech space.
Right now, the biotech sector and Nasdaq are moving in lockstep.
Thus far in 2019, the iShares Nasdaq Biotechnology ETF (IBB) has gained 18.76%. By comparison, the technology-heavy Nasdaq index is up just over 19% this year.
Back in 1998, the same pattern was forming before biotech stocks truly broke out.
So despite the gains in the biotechnology sector in 2019, there are more gains to be had.
Wall Street knows this is true.
In 2018, there was a race to bring biotechnology companies to the public market.
Through the first three quarters of 2018, 38 biotechnology companies went public, raising some $3.9 billion.
That's the highest dollar amount since 2000.
I think we are on to something here.
Cynics will note how badly the dot-com bubble ended, but we are far from the end today.
One of the biggest differences today is the U.S. Federal Reserve.
Investors today have the central bank at their back, while in 2000, Alan Greenspan's Fed was jacking up rates, purposely trying to stop asset price inflation.
The takeaway for me is that we are in the early stages of the next leg up for biotechnology.
While it's tempting to buy a basket of stocks in the space, the biggest gains can come from owning the right individual biotech stocks.
To find those, we turn to the Money Morning VQScore™ system, which just gave three biotech stocks our highest rating.
Here are the three best biotech stocks to buy today...
Best Biotech Stock to Buy Now, No. 3