News broke this morning (Thursday) that Microsoft Corp. (NASDAQ: MSFT) just joined the exclusive $1 trillion market cap club. And today's news has us reiterating our bullish Microsoft stock forecast...
Microsoft stock jumped 5.1% to $131.37 earlier this morning, sending the market cap over $1 trillion. It was not only its new intraday high, but also enough to make MSFT the third U.S. company to reach a value of $1 trillion based on its roughly 7.7 billion shares outstanding.
Microsoft joined fellow tech giants Amazon.com Inc. (NASDAQ: AMZN) and Apple Inc. (NASDAQ: AAPL) as one of the only three U.S. companies to ever reach a market cap of $1 trillion. Both Amazon and Apple achieved this last summer, prior to dropping below the value in late 2018.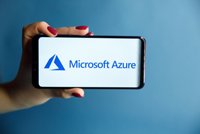 Today's boost followed the release of first-quarter results late Wednesday evening.
Microsoft has recently shifted its focus to cloud-computing technology, and the result is yet another strong quarter with rebounding sales on its Windows operating system. Sales were up 14% this quarter in comparison to the same quarter in 2018. And Microsoft Office 365 commercial products jumped 30% as its customers switched to cloud-based subscriptions instead of buying software licenses.
For this quarter alone, Microsoft's sales were $30.57 billion. And the company's cloud-computing service Microsoft Azure's revenue skyrocketed 73% from the year earlier. Profits also climbed 19% - topping the target range set by analysts.
Get Ready for 5G NOW! A single company could be about to corner the entire 5G market - and you could turn every $1,000 you stake into $10,000! Go here now to find out how.
Christopher Eberle, Nomura Instinet analyst, says Microsoft is an absolute buy right now, as the company continues to focus on and improve its customers' digital experiences.
The U.S. Federal Reserve's most recent decision to not change interest rates has also brought investors back into blue-chip stocks like Microsoft. The Nasdaq tech index also hit an all-time high on Tuesday. And the index is expected to hit another new record following Microsoft's feat and Facebook Inc.'s (NASDAQ: FB) 6.2% increase in early-morning trading.
Here's more on why our Microsoft Stock forecast remains so bullish...
Microsoft Stock Forecast: Plenty of Gains Remain
Join the conversation. Click here to jump to comments…
About the Author
Daniel Smoot is a Baltimore-based editor who helps everyday investors with stock recommendations and analysis. He regularly writes about initial public offerings, technology, and more. He earned a Bachelor's degree from Towson University.