Sometimes it's the quiet, invisible companies that deliver the most reliable big gains.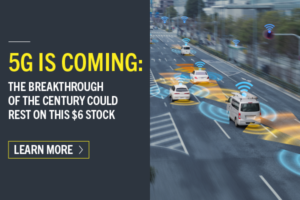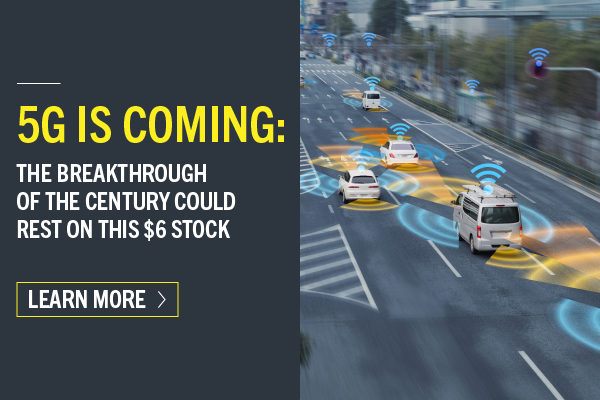 Companies like Tesla Inc. (NASDAQ: TSLA) and Amazon.com Inc. (NASDAQ: AMZN) may dominate headlines. But stocks without as much name recognition can deliver just as much profit potential without an inflated stock price.
That's the case for the dividend stock we're bringing you today. Except it's tapped into not one but four of the biggest growth trends in the world today.
Smart home technology: Growing in popularity not just for its convenience but for its efficiency, the smart home market is projected to nearly double from $76.6 billion in 2018 to $151.4 billion in 2024, according to MarketsandMarkets.
Clean energy: According to the International Energy Agency, more than 70% of global electricity generation growth between 2017 and 2023 will come from renewable sources. And this company provides some of the simplest, most practical bioenergy solutions available for consumers and enterprises.
Industrial automation: The robot invasion is in full swing in the world's factories, allowing them to produce more and spend less. Transparency Market Research projects the global industrial automation market will reach $352 billion by 2024, roughly 67% higher than its 2016 level.
Food safety: The global perishable goods transportation market is growing at a compound annual growth rate of 8%. Combine that with increasing regulation requirements around food safety and environmental efficiency, and this company's refrigeration solutions for every stage of the supply chain have never been more essential.
When you buy shares in this stock, you won't be taking a flyer on a young startup, either. This Fortune 500 company has been in business for more than 125 years and has more than 75,000 employees across the globe.
And yet it's low-profile enough that you might not have heard of it. Plus, its $65 share price is both affordable and due for a rise.
That's why it just got a top score from our Money Morning Stock VQScore™ system.
As you'll see, there's no shortage of reasons to buy this stock.
Whether You're Optimizing Your Home or Your Business, This Dividend Stock's Got a Solution for That
[mmpazkzone name="in-story" network="9794" site="307044" id="137008" type="4"]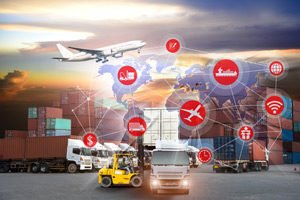 Emerson Electric Co. (NYSE: EMR) was founded in St. Louis in 1890. It sold the first electric fans in the United States, along with sewing machines and power tools.
The company established itself as one of the premier American companies in World War 2. And in the 1950s it began a decades-long process of strategic acquisitions that, among other things, gave it a dominant market share in the electric garbage disposal business.
That might not sound too exciting, but Emerson's InSinkErator garbage disposals have proved to be an important weapon in fighting food waste and producing green energy. They can break down food scraps as tough as banana peels and even corn cobs into tiny particles. Instead of going to a landfill and releasing harmful methane gas, those particles go to wastewater treatment centers, where they can be converted into an energy source.
Click here to see all of our top-rated stocks, and you'll automatically get free updates on our top stocks, based on our proprietary rating system, the Money Morning Stock VQScoreTM.
Food waste is responsible for 23% of the world's methane production. But while the InSinkErator is a great solution for homes, a more robust solution is necessary for commercial facilities, where food waste is an inescapable part of doing business. That's where Emerson's Grind2Energy comes in.
It's an industrial-strength food grinder attached to a large collection chamber. The company connects its commercial customers with pick-up service when it delivers the system, saving an enormous amount of food waste and converting it to energy and fertilizer instead.
The InSinkErator and Grind2Energy are just the tip of the iceberg when it comes to Emerson Electric's ingenious solutions for home and enterprise.
Its Sensi Touch thermostat, for example, was just ranked the no. 1 smart thermostat on the market by USA Today's Reviewed.com, thanks to its low-stress installation process and highly functional mobile app.
Devices like these aren't just cool; they also help reduce energy use by letting users schedule changes in their home's heating and cooling in advance. They can even monitor their use and change the settings while away from home - a solution to all the times you've wondered if you left the AC blasting when you left the house.
For businesses with more specific, large-scale needs, Emerson provides a wide variety of automation solutions. When Oregon-based craft brewer Deschutes was looking to expand, it turned to Emerson to boost its production while letting its employees focus on the brewing.
The solution Emerson provided, based around its DeltaV automation system, tripled Deschutes's production from 100,000 barrels a year to 300,000 while still meeting strict quality control standards. As a result, Deschutes has emerged as a leader in the craft beer industry, has opened a new facility on the East Coast, and is adding new products to its lineup that would have been impossible without Emerson's assistance.
Robotics that pick and sort items or perform any number of simple tasks are commonplace. But when exacting quality control standards need to be met - as is the case with food - that's where Emerson really excels. The company has become one of the premier providers of "cold chain" solutions to keep perishables at the proper temperature from the moment they're harvested until they're on the checkout counter.
In the case of one convenience store chain, Emerson was able to build a system that monitors the refrigerators in all 582 stores from one central location. The temperature in each cooler previously had to be checked four times a day by an employee at each store. But Emerson set up a cloud-based solution that could grab the temperature of every refrigerator in five minutes, alert management if anything was off, and provide instant analytics to increase accountability.
Aside from making customers safer, Emerson's system also saved the chain 70,810 man-hours per year that could be spent on more productive tasks.
Emerson has a solid market for its products in North America. But it also has a presence around the world, including in expanding markets in Asia and Latin America. That puts it in prime position to enjoy maximum growth as these global trends gain momentum.
Now Is the Time to Buy EMR
EMR shares have been up and down over the last 12 months, but overall they're up a little less than 10%. That's coming off a year in which earnings per share (EPS) rose 31%.
According to FactSet, EPS is projected to continue to rise for each of the next four years, totaling 154% in that time.
That strength has prompted Emerson's board to repurchase large amounts of its stock. Buybacks have already reached $1 billion so far in 2019, suggesting the board sees the stock as undervalued.
A number of analysts agree. A majority of those tracked by FactSet consider EMR a "Buy" or "Overweight." Scott R. Davis at Melius Research set his price target at $97, or 48% above the current price.
On top of that growth in share price, Emerson Electric stock gives you a dividend yield of 3%, which is 25% better than the industry average.
So if you want the benefit of four different growth trends, rapidly growing earnings, and a strong dividend on top of it, Emerson Electric is one of the best choices you can make.
And if you're looking for more ways to profit, we've got you covered...
Follow Money Morning on Facebook and Twitter.
About the Author
Stephen Mack has been writing about economics and finance since 2011. He contributed material for the best-selling books Aftershock and The Aftershock Investor. He lives in Baltimore, Maryland.