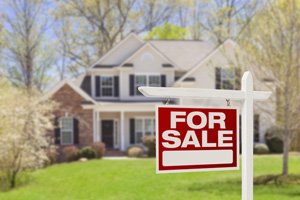 The only thing certain in the stock market is uncertainty. The wholesale selling of stocks in May proved this point. After climbing more than 17% during the first four months of the year, the S&P 500 dropped nearly 6% in May alone.
Why were investors so nervous last month? As always, the worry is about the economy.
Many are worrying there will be a recession in the near future. I'm not sure how that could happen, given the "wind" is still at our backs.
Both monetary and fiscal policy is favorable to economic growth, with nothing changing in the near future.
If anything, the more likely path forward is more stimulus from a dovish Federal Reserve that's poised to cut interest rates. Of course, those are the same rates that were hiked last December.
What about the trade war with China? The impact of tariffs is most certainly negative.
GDP will be lower the longer tariffs are in place. However, how much lower is anyone's guess.
So what should investors do now?
$1 Cash Course: Tom Gentile is offering a rare opportunity to learn how to amass a constant stream of extra cash - year after year. And he's going to teach you how to do it entirely on your own. Learn more...
For starters, stop guessing and instead devise a game plan for all of this uncertainty.
If the Federal Reserve can change policy on a dime to the favorable, they can become hawkish just like that too.
Nobody knows the future, and that's why investors need to be defensive when it comes to managing their portfolios.
We are in uncharted territory with an economic expansion that is more than a decade old.
At the same time, we have an administration in Washington that is highly unpredictable, to put it mildly.
One wrong move and much of the market could go tumbling.
But not the whole market...
One area that is likely to be shielded from the uncertainty is the REIT space.
Stable cash flow and dividend payments will keep attracting buyers in droves.
That demand will likely provide a cushion for any potential sell-off that may occur from here.
If we can find a REIT that is undervalued for whatever particular reason, all the better.
Many REITs today pay outrageously high dividends at the moment, but investors have to be selective.
When buying a REIT for a large dividend in a low--interest rate environment, the key is to find stability in earnings.
That stability ensures the dividend will be paid at the same level every year no matter what the economy does.
To find a stable dividend-paying REIT, I let the Money Morning Stock VQScore™ do the work.
Here's one of the top REITs to buy in June...
This Is the Best REIT to Buy Now for Uncertain Markets