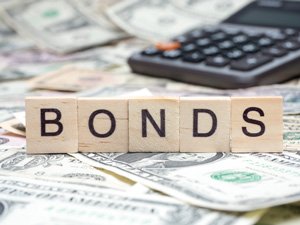 America is coming to the rescue...
The global economy is in trouble - big trouble. The China "miracle" is becoming the China anchor. Japan has been mired in a zero-growth environment for years.
Europe? Forget about it.
There are too many fundamental problems with the Eurozone to mention here. Why do you think Britain is leaving?
What about Russia?
While U.S. President Donald Trump loves Russia, one oil price plunge could sink its economy.
Put it all together, and no wonder global interest rates are so low.
And all through last year, the United States was increasing rates. We are not in sync with the rest of the globe, and that is a big problem.
Thankfully, that was 2018.
This year, the U.S. Federal Reserve is waking up, and stocks are soaring. Despite a dip in May, the S&P 500 is still up more than 15% in 2019.
Brace Yourself: The 5G revolution is unleashing your next potential TRILLION-DOLLAR opportunity - go here now.
But if you look closely, there is one category of stocks working better than others. It may be surprising to many, but it's the utility sector.
Investors have cheered the fact that bond rates are falling and likely to fall further.
Some even predict the 10-year Treasury will drop below 2% as the drama continues to unfold.
The support of the market by the Federal Reserve has been one of the main investing themes of 2019.
Unfortunately, adjusting to the global rate environment will not be pain-free. Of course, there is a ceiling on just how high stocks can go.
Lower rates at home will put pressure on the dollar. Those lower rates will also likely stoke inflation, which is considered a bad thing for the economy. Add in the age of the current bull run, and it is reasonable to wonder if stagflation is just around the corner.
The antidote of course is utility stocks and the dividends they pay.
These utility stocks will provide solid dividend payments along with modest gains going forward. Defensive positions like this will continue to be in high demand as rates remain low.
The further rates go down, the higher utility stocks will go.
So it's not surprising that the Money Morning Stock VQScore™ loves utility stocks right now.
Here are two of the highest-rated utility stocks to buy now as bond rates free fall...
Stocks to Buy as Bond Rates Continue Free-Falling, No. 2