Negative rates are coming.
It may be hard to fathom, but most experts like bond giant Pimco are at least raising the possibility of negative interest rates happening in the near future.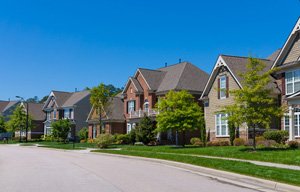 A deflationary spiral has gripped the planet. And as investors look for ways to grow income, we've found three of the best REITs to buy to add extra yield to your portfolio.
Across the globe, rates are falling precipitously, with Germany and other European nations racing to negative territory.
In Denmark, the country's third largest bank is offering a 10-year mortgage at a -0.5% interest rate.
Borrow $100,000, and pay back less at maturity.
Talk about a mind-blowing concept.
What's a saver to do in the coming interest rate apocalypse that seems to be spreading?
Fortunately, the stock market has a gift that keeps on giving in the form of REITs.
Live Now: Robert Herjavec is helping Americans find new ways of investing to create generational wealth. Click here to watch…
The best REITs pay fat dividends that blow away current yields in the fixed income market.
And they are becoming even more attractive the further rates fall.
With plenty of REITs out there to choose from, the trick is to find the right ones.
That's when we turn to the Money Morning Stock VQScore™ system to find only the best REITs to buy now.
While a high dividend is a good starting point, investors still need to focus on fundamentals.
Here are three of the highest-rated REITs to buy now:
Best REITs to Buy Now, No. 3
One of the best industries for REITs right now is the hotel and leisure REIT space.
Xenia Hotels & Resorts Inc. (NYSE: XHR) is an Orlando, Fla.-based REIT focusing on the upscale and luxury hotel space in the United States.
With a booming job market and high consumer confidence, the luxury travel space is doing quite well.
Cash flows at Xenia are strong, and the stock is a favorite of investors looking for yield.
This year alone, shares have appreciated more than 20% as interest rates have collapsed.
While some may be concerned about the valuation, the focus should be on strong earnings that are expected to be stable in the coming year.
The only thing that matters in a negative yield environment is the 5.2% dividend paid by the company and the cash flow that ensures the dividend remains constant or increases.
In that respect, with the company expected to make $0.64 per share this year and $0.68 per share in the following year, investors are in great shape.
Xenia is a great stock to own in a falling and soon-to-be negative interest rate environment.
Best REITs to Buy Now, No. 2
One way for owners of retail brick-and-mortar malls to evolve is to change the footprint of an existing development.
That's what Retail Properties of America Inc. (NYSE: RPAI) is doing in a major way.
In early July, the REIT began demolishing 290,000 square feet of existing space at a site in Maryland to make way for a mixed-use project that may be the model for the retail carnage taking place across the country.
When finished, the space will house over a million square feet of shiny residential units – in high demand and a public park.
Plus, the REIT pays a 5.5% dividend, making this a stock to own in a falling retail environment.
As rates drop, investors will be attracted to the high dividend, pushing share prices higher.
Now, here's our top-rated REIT, which pays nearly 7%…
Best REITs to Buy Now, No. 1