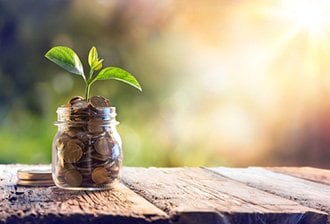 You always hear that the market is "efficient," but that's just not the case.
In an "efficient market," there are very few opportunities for outsized gains. But you and I both know there are plenty of moneymaking opportunities in this market.
The best opportunities come from inefficiencies and overreactions.
Plunging bond yields have created huge opportunities for REITs.
Many of the best dividend-paying REITs are trading at high prices at the moment.
Despite the rich prices in the REIT space, I still love the idea of buying REITs for your portfolio in an environment of falling interest rates. In just a moment, we'll show you our top REIT of the week, which pays an astounding 10% yield.
If rates fall further, valuations of REITs will be even higher than they sit today.
Watch Now: Serial entrepreneur Neil Patel reveals how to achieve the American Dream… for as little as $50. Click here…
We still have a long way to go before rates go negative in the States. But some, like bond complex Pimco, are increasing the odds of negative rates on a day-by-day basis.
Imagine then the joy I experienced when finding a REIT that pays a massive dividend and trades for a very reasonable valuation.
Frankly, I'm overwhelmed.
The only way this happens is inefficiency.
Here's the top REIT I'm referring to…
This Top REIT Will Pay You a Whopping 10%