I've often wondered why people waste money on lottery tickets. The odds of winning the big money are abysmally low.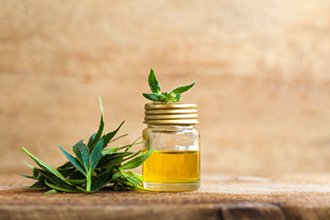 You have a better chance of being struck by lightning. But the lure of riches is quite compelling.
For some, the psychology of investing is similar to the psychology of playing the lottery. Of course, the two are very different.
However, there are stocks out there that can see amazing returns, similar to those seen from winning the lottery.
Investing in penny stocks can be your one-way ticket to riches, assuming you know where to find the best opportunities.
Buying the right penny stock could not only double your money, but it could bring gains of well over 1,000%.
Sign up for SMS so you never miss special events, exclusive offers, and weekly bonus trades.
Once in a Lifetime Summit:
Cannabis IPO Expert Danny Brody has turned little-known startups into booming $1.6 billion businesses. Here's how you can make YOUR fortune on today's cannabis underdogs.
Click here to check it out...
Obviously with returns that high, the risk is also very high.
That's why it makes sense to only put a small portion of your portfolio into penny stocks. We recommend no more than 2% of your investing capital.
That's an amount that you can lose with minimal impact on your overall returns.
It is also a sufficient amount to increase your odds of winning the penny stock "lottery."
Further increasing your odds is betting on the huge market potential of CBD oil.
That's why we're bringing you the three top CBD oil penny stocks to watch today.
Investors in the market today are skittish. As a result, many are ignoring the potential of the CBD market.
Combine the aging demographic of the global population with the symptom relief provided by CBD, and you have the makings for a huge run in CBD products.
The race is on to capture the revenues that come with it. A number of small publicly traded CBD penny stocks want in on the action.
That opens the door for us to play these CBD penny stocks for massive gains.
Here are the top three CBD oil penny stocks to watch now...
Top CBD Oil Penny Stocks to Watch in 2019, No. 3