The last thing the market needed this week was the Saudi Arabia oil attack. Of course, the attack eliminated 5% of the global oil supply and rattled markets.
We were right back at historical highs, and bam, another crisis to worry about.
Even the yield curve is normalizing. Plus, interest rates are actually increasing thanks to strong economic data in the United States.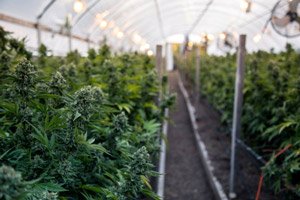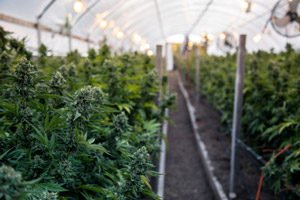 Some things never change.
Investors don't learn. They are ready to deploy capital at a moment's notice, often at the wrong time.
The attack on the Saudi oil field should make it clear to any investor that equity risk is very high at the moment.
At any moment, the markets can flip, but the message isn't being heard.
Once-in-a-Lifetime Summit: Cannabis IPO Expert Danny Brody has turned little-known startups into booming $1.6 billion businesses. Here's how you can make YOUR fortune on today's cannabis underdogs. Click here to check it out…
Investors are buying stocks haphazardly, mostly on hopes of another rate cut at the U.S. Federal Reserve.
But unless you own the right stocks in this market, there are few places to hide.
One option that looks safe and secure at the moment is REITs. In particular, the best marijuana REIT, which we'll show you today, offers tremendous upside while also paying a hefty dividend.
These high-dividend-paying REITs make a ton of sense in a market with significant downside risk.
Because interest rates are so abnormally low, even after a brief respite from the collapse in yields, investors are hunting for the kind of income that REITs offer today.
REITs are more insulated from volatility caused by an event like the Saudi oilfield attack.
As long as the REIT pays the dividend, investors will not part with their shares.
More importantly, the REIT will attract additional buying as investors grow impatient with historically low bond yields.
Now, add a REIT that participates in one of the few growth sectors to own today… cannabis.
Admittedly, pot stocks have stumbled over the last six months.
Stocks in the group had hit historical highs earlier in the year, only to fall hard in the last three months.
I've written before how impossible it is to invest in cannabis stocks with a short-term outlook. Do higher oil prices in the wake of the Saudi news change anything in the dynamic future of cannabis?
No, of course not.
The future of cannabis is entirely insulated from whatever noise is happening elsewhere.
Plus, that pullback in pot stocks opens the door to a tremendous opportunity for today's investor.
When combined with owning a cannabis REIT that pays a steady dividend, the ingredients are in place for the combination of income and growth.
You just don't see both in the market today, at least not very often.
This is the best marijuana REIT you can buy today…
The Best Marijuana REIT Combines Huge Upside and a Solid Dividend