Why did it take so long for Sears, one of the kings of retail, to fail?
Actually, it hasn't failed.
Sears stock may be worthless, but the stores are still around.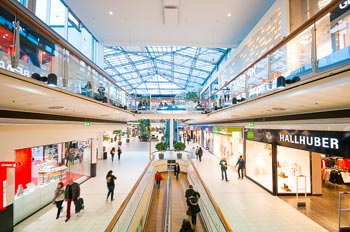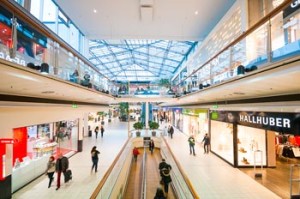 That's because they're evolving. If the department stores survive, it will be thanks to the effort of employees implementing changes fit for the current competition.
This type of evolution at Sears and other retailers has me absolutely giddy about owning the top REIT I'll show you today.
Sure, the retail sector is a mess. But that doesn't mean it will stay that way forever. And it doesn't mean we can find big profits in the sector either.
BONUS: This stock just received one of the biggest "Buy" signals shares can get – and it pays a 6.6% dividend yield. Click here to get the pick.
Giant consulting firm McKinsey & Co. is opening a retail laboratory at the Mall of America in Minneapolis, Minn. The goal of this pop-up store is to test new ideas and technologies to better compete in today's market.
It's a brilliant move, and it bodes extremely well for shopping malls that require retailers to maintain a physical presence in a virtual world.
How will McKinsey do it?
Some of the ideas being tested by McKinsey include smart mirrors. They'll allow consumers to rapidly experience offerings in different colors or styles without having to run around the store grabbing items off the shelf.
Giant retailer Walmart Inc. (NYSE: WMT) has its own lab, where it's testing artificial intelligence software.
Not to be outdone, Bed Bath & Beyond Inc. (NASDAQ: BBBY) is opening several lab stores where it can test different products and layouts to best fit today's retail consumer.
There is huge money at stake for getting this next generation of retail right. You can see the direction things are moving.
The hybrid model that combines both online selling with brick-and-mortar locations will be a big winner for struggling shopping malls.
What will not happen is some sort of apocalyptic outcome where these giant retail spaces sit empty and idle.
Plus, many shopping centers are converting thousands and thousands of square feet into multipurpose community space. Many malls are turning into shared spaces with offices, health clinics, assisted living units, etc.
If You Aren't an Angel Investor, you could be leaving millions on the table. Those who bought Amazon from the jump saw profits as high as 14,000,000%. Sounds too good to be true, we know. Click here to see the proof…
The mall doomsday scenario is way, way overdone.
But that hasn't stopped the market from pummeling REITs focused on owning shopping malls.
As a result, the valuations are low, and dividends are high.
If you're a value investor looking for huge upside and a 9% dividend yield, then you have to be an investor in shopping mall REITs today.
Here's the top REIT in that space…
The Top REIT to Buy Now Will Pay a Whopping 9% Yield