Most people fail to appreciate the power of compounding returns.
There's no denying that we live in a world of instant gratification, especially in terms of the stock market.
Heck, I fall prey to the desire for fast profits just like anyone else. But many years ago, I realized that beating the market by just a point or two could deliver insane profits thanks to the power of compounding.
Outperforming by even the slimmest of margin is the real secret to getting rich on Wall Street.
And if the margin of performance is several percentage points… the difference can be massive.
For example, an investor with $100,000 that makes the market average return of 6% per year would have $180,000 after 10 years. This assumes that all returns are reinvested in the market.
Not a bad result for anyone looking to grow their wealth. But it's not the kind of number that accelerates retirement or helps achieve financial independence.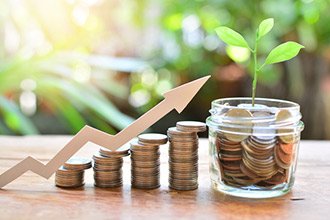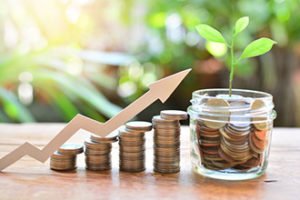 Now, let's put that $100,000 into the market and assume we beat the indexes by 4% each and every year for the next 10 years.
That 4% isn't a big number. Some hedge funds generate returns that double the market returns.
How much would the investor have in their account after 10 years?
The total may surprise you.
You Could Cash In on the next Alibaba, the next Uber, the next Google. We're talking life-changing IPOs here. And it'll only cost you as little as $50. Click here for the full details…
The $100,000 invested at a return of 10% with monies reinvested in the market would grow to $235,000 over a 10-year period.
That's 55% more than the investor that simply matched the market.
So where can investors find that 4% outperformance each and every year for the next decade?
Over the long haul, the answer is real estate investment trusts or REITs.
The best REITs offer both high-yield dividends and the potential for significant returns.
And REITs look even better when interest rates are low, like they should be for the foreseeable future.
Some REITs today are paying a dividend of 10% alone.
If you factor in appreciation of even a few percentage points, an investor could be looking at well above 4% outperformance.
But there is higher risk in owning the REITs that pay the highest dividends.
For this exercise of targeting 4% above market returns, I want to take less risk targeting a REIT with a high, but not outrageously high, dividend.
That's why I settled on the following REIT as the best to invest in today…
This Is the Best REIT to Buy Right Now