For one specialty retail stock, the holiday sales surge is already starting.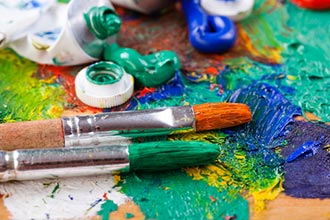 No, this isn't a case of Christmas preparations coming too early. For this company, the busy season starts with Halloween and then continues through the end of the year.
A lot of retailers have watched their year-end sales slide in recent years. But after a 40% increase in net sales between Q3 and Q4 last year, this company is expecting tons of business in the next few months.
That's why it announced in September that the company would be hiring an additional 15,000 workers for the holidays - an average of more than 10 per store.
Now, don't get discouraged when you look at recent performance. It's true that investors have soured on this stock in recent years. The share price has fallen accordingly, shedding about 50% of its value over the last five years.
But that's because they've lumped it in with all the other retailers out there.
That's a critical mistake. It's also a chance for us to capitalize.
In fact, this company's in-store sales have held strong. Sales have increased in nine of the last 10 years, and the one miss came after a 53-week fiscal year.
It turns out that for the overwhelming majority of customers, this retailer's exclusive specialty products are worth going to the store to get.
And even if customers do eventually shift to online shopping, as they've done with other products, this company has established a strong e-commerce presence to retain those shoppers and continue growing.
If You Aren't an Angel Investor, you could be leaving millions on the table. Those who bought Amazon from the jump saw profits as high as 14,000,000%. Sounds too good to be true, we know. Click here to see the proof.
Not only can we expect a strong showing from Halloween through Christmas, but we'll see in a moment that this company's products are in high demand throughout the spring and summer as well.
So it's not surprising that it just got a top score from our Money Morning Stock VQScore™ system.
On top of that, virtually every valuation metric shows that this stock is significantly undervalued.
So if you grab it before the holidays start, you could see a 200% gain (or more) thanks to Wall Street's mistake.
This Specialty Retailer Is Silencing Critics Left and Right - Expect Big Gains to Come
Join the conversation. Click here to jump to comments…
About the Author
Stephen Mack has been writing about economics and finance since 2011. He contributed material for the best-selling books Aftershock and The Aftershock Investor. He lives in Baltimore, Maryland.