For one specialty retail stock, the holiday sales surge is already starting.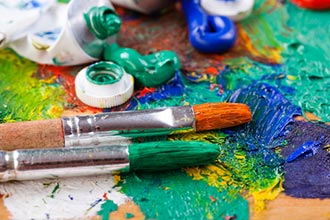 No, this isn't a case of Christmas preparations coming too early. For this company, the busy season starts with Halloween and then continues through the end of the year.
A lot of retailers have watched their year-end sales slide in recent years. But after a 40% increase in net sales between Q3 and Q4 last year, this company is expecting tons of business in the next few months.
That's why it announced in September that the company would be hiring an additional 15,000 workers for the holidays - an average of more than 10 per store.
Now, don't get discouraged when you look at recent performance. It's true that investors have soured on this stock in recent years. The share price has fallen accordingly, shedding about 50% of its value over the last five years.
But that's because they've lumped it in with all the other retailers out there.
That's a critical mistake. It's also a chance for us to capitalize.
In fact, this company's in-store sales have held strong. Sales have increased in nine of the last 10 years, and the one miss came after a 53-week fiscal year.
It turns out that for the overwhelming majority of customers, this retailer's exclusive specialty products are worth going to the store to get.
And even if customers do eventually shift to online shopping, as they've done with other products, this company has established a strong e-commerce presence to retain those shoppers and continue growing.
Not only can we expect a strong showing from Halloween through Christmas, but we'll see in a moment that this company's products are in high demand throughout the spring and summer as well.
So it's not surprising that it just got a top score from our Money Morning Stock VQScore™ system.
On top of that, virtually every valuation metric shows that this stock is significantly undervalued.
So if you grab it before the holidays start, you could see a 200% gain (or more) thanks to Wall Street's mistake.
This Specialty Retailer Is Silencing Critics Left and Right - Expect Big Gains to Come
[mmpazkzone name="in-story" network="9794" site="307044" id="137008" type="4"]
The Michaels Companies Inc. (NYSE: MIK) was founded in Dallas in 1973. It's now a Fortune 500 company, operating more than 1,250 stores across the United States and Canada.
In addition to arts and crafts products for amateur and professional artists alike, Michaels carries a range of home décor, floral, baking, and greenery items.
If you're trying to make your home, your party, or anything else look great, Michaels is the place Americans go to make it happen.
And because you want to see what your product looks like and feels like up close before you buy it, there's a good chance you're going to go to the store - and not to Amazon.com Inc. (NASDAQ: AMZN) - to get it.
Click here to see all of our top-rated stocks, and you'll automatically get free updates on our top stocks, based on our proprietary rating system, the Money Morning Stock VQScore™.
Investors who had written Michaels off as another dying retailer got a shock last month when the company reported its earnings per share (EPS) nearly 40% higher than was expected last quarter.
That shows this retailer has carved a niche for itself that isn't going to be undone by the "Amazon effect" that has plagued the rest of the retail world.
But even if customers did start going online for their arts and crafts' needs, there's no need to worry. Michaels has developed a robust online presence. It boosted its e-commerce product line by nearly 50% in its last fiscal year. And beyond its own signature brand, the company's e-commerce portfolio includes several subsidiaries as well.
On ConsumerCrafts.com, for example, customers can not only shop for all kinds of DIY crafting products, but also receive guidance on countless custom projects. This fall, the website walks customers through the steps to make everything from Halloween-themed wreaths and decorative pillows to place cards for the Thanksgiving dinner table.
Michaels also operates as a wholesaler for many of its exclusive products, distributing them for other retailers both online and brick-and-mortar.
Still, there's plenty of foot traffic to keep the stores busy, as evidenced by the 15,000 seasonal employees the company is hiring this holiday season.
And after the holiday season, you can expect business to pick back up again in the spring. That's when wedding season starts. And the store's array of floral, decorative, and festive products make it a common destination for wedding and event planners across the country.
It's true that the company shuttered some stores in recent years, including 94 Aaron Brothers locations and 35 Pat Catan's locations. But that was a strategic move, shedding the company's less recognizable brands. For Michaels stores, on the other hand, there are 80 more locations now than there were eight years ago.
Now that Wall Street has mistakenly written this stock off, it's a great chance for smart investors to pick up a gem at a great price.
Now Is the Time to Buy MIK
At $5.3 billion, MIK's sales in the 2018 fiscal year were more than 3.5 times its market cap of $1.5 billion.
That's pretty unusual. And it's the first hint that the stock might be undervalued.
But the hints really start to pile up when you look deeper.
Michaels is coming off a 38.2% earnings beat in its most recent quarter. And its EPS and Sales are projected to grow through 2021, according to FactSet.
Analysts at both Loop Capital Markets and Guggenheim Securities have set a price target for MIK of $15. That's 56% higher than its current share price.
But even those targets could be underestimating this stock.
Across the board, valuation metrics for MIK suggest that it's drastically undervalued.
It's price-to-sales ratio comes in at just 41% of the industry's average. Price/earnings-to-growth (PEG) for the next 12 months is 36% of the average.
At 4.7, MIK's trailing price/earnings (PE) ratio comes in at a 79% discount to the industry average of 22.77.
Both the forward PE ratio and price-to-cash-flow ratio are just 18% of industry average.
All signs suggest that the market has missed the boat on this stock's value. Which means if you grab it now, you could easily see a rebound of 200% or more.
Follow Money Morning on Facebook and Twitter.
About the Author
Stephen Mack has been writing about economics and finance since 2011. He contributed material for the best-selling books Aftershock and The Aftershock Investor. He lives in Baltimore, Maryland.