We talked last week about the, shall we say, "long and winding" path I took to making 50 times my money. I deposited $100,000 into a trading account, and that account ultimately grew into $5 million.
It took a long time - most of my twenties, in fact. And now that I've made it, now that I'm working an hour a day and living the life I've always wanted, I sure don't mind telling you...
I screwed up big-time along the way - many, many times.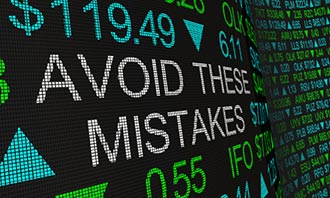 I mean, I lost a bundle. So much it knocked me out of the market for a while. I left the country, booked up at a Buddhist monastery in Thailand, and taught English while I cleared my head and analyzed what went wrong.
The good news is you don't have to make the same mistakes I did. What I have to show you today will save you a lot of heartache - and a ton of money, too.
"School" Only Gets You So Far
Join the conversation. Click here to jump to comments…
About the Author
Andrew Keene is a globally known trader and a renowned expert on all things options.