Here's the good old New York Stock Exchange. You can find the world famous landmark at 11 Wall Street, New York, N.Y., 10005.
I've been there many times myself - sometimes you can even catch me broadcasting from the floor.
This of course is the market where millions of people buy low and sell high from the opening bell at 9:30 a.m. to the close at 4 p.m., Monday through Friday, 253 trading days a year.
This stock market is covered 24/7 on CNBC, FOX, CNN, name it. Around 33 news organizations broadcast from the building every day, with legions more reporters and bloggers covering it on TV, the web, and newspapers - even more so these days, with all the wild, volatile action.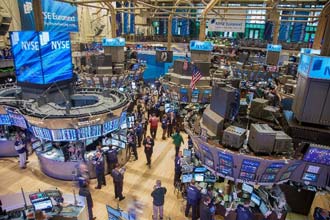 But I'll fill you in on a secret. A big one...
There's another stock market - a secret stock market, essentially - made up of 53 private exchanges.
As an everyday American, you can't access these exchanges on your own. You can't trade stocks on them, either. I'll show you in a minute that very, very few people can.
These places are nearly impossible to locate.
You won't hear about them on FOX or CNBC.
You won't read about them in any trade journal.
The people who operate and use these secret markets don't want you to know they even exist.
These stock markets are "located" in data centers like those in the picture; immense, nondescript "boxes" the size of shopping centers, mostly in suburbs like Secaucus or Carteret in New Jersey, or Ashburn, Va.
You could drive right past them. Maybe you even have. They've basically hidden in plain sight for the past 15 years.
Absolutely no tours, though: Walk up to one, and you'll be politely but firmly told to go away.
Because Wall Street doesn't want us to know that, deep inside these boxes, hundreds of billions of dollars are changing hands virtually every second of the trading day.
In fact, a whopping 42% of all stock transactions - again, worth hundreds of billions of dollars - happen in places like this, no matter what's going on in the public eye on Wall Street.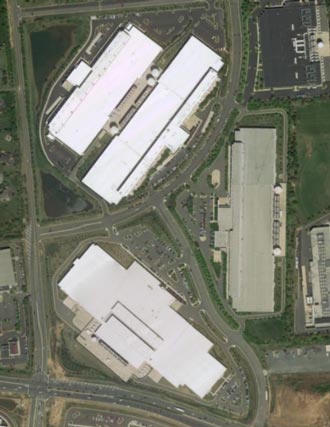 And we're not supposed to know a thing about it.
In fact, just 110 companies in the entire world can directly access the transactions made on these exchanges in real time.
If that sounds shady... well, arguably, it is. And I'd bet I'm not the only person to think it's unfair.
But believe it or not, it's perfectly legal. It's completely fine with the SEC; the "watchdogs" gave these secret markets their blessing in 2005.
Believe me, that came as a shock to me, too. I was in the midst of a long, successful financial career when word of these secret exchanges began to get out - when I first realized Wall Street was doing this on a massive scale.
Knowing these secret exchanges were there was one thing, but seeing as how I was as frozen-out as the next guy... Well, I just had to hold my nose live with it, unfair as it was.
But then, out of the blue, I met someone. This meeting ultimately allowed me to deliver 26 triple digit winning recommendations over the next few months.
But I'm getting ahead of myself - let me back up a bit...
Join the conversation. Click here to jump to comments…
About the Author
D.R. Barton, Jr., Technical Trading Specialist for Money Map Press, is a world-renowned authority on technical trading with 25 years of experience. He spent the first part of his career as a chemical engineer with DuPont. During this time, he researched and developed the trading secrets that led to his first successful research service. Thanks to the wealth he was able to create for himself and his followers, D.R. retired early to pursue his passion for investing and showing fellow investors how to build toward financial freedom.