Florida was supposed to be huge market for marijuana legalization in 2020. So it was a letdown for cannabis investors when the ballot initiative was shot down. But something is brewing that might have legal marijuana on the table.
And one of the top marijuana stocks to buy could pop 130% as a result…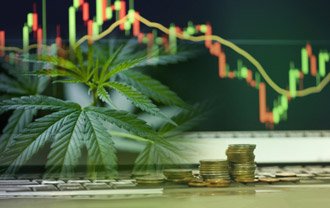 The National Institute for Cannabis Investors has put a $300 billion target on this sector for when it's fully legalized. It was just $10 billion last year. That's 2,900% growth potential, depending on when the laws change.
And we're already seeing more meaningful catalysts in a matter of months than we've seen in all the previous years legal cannabis has been around. We've even seen that a pandemic can't stop this industry, with marijuana considered essential during lockdowns.
Florida's ballot initiative was supposed to be one of those catalysts. It was shot down. But the prospect of marijuana legalization in 2020 is not over for the state.
We're going to show you a Florida pot stock that could explode from this. But first, here's why there's still hope for Florida marijuana legalization in 2020…
Marijuana Legalization 2020: Will Florida Legalize Marijuana?
Make It Legal Florida was the activist group behind a major ballot initiative that collected over 700,000 signatures for an adult-use petition this year. They got the signatures they needed, and they raised a lot of hype. But things didn't quite go as planned.
You see, gathering signatures is only one step in getting a ballot to the polls. Those signatures also need to be verified by the Supervisor of Elections in each county from which there's a signee. This takes a long time.
Free Guide: Today's volatile market is perfect for making money with options, and you can learn from a pro with Tom Gentile's Options 101: The Easiest Options Guide You'll Ever Read. Click here to get it.
This petition got the required signatures. But it was cutting it close to the deadline, shortly before February. There wouldn't be enough time to get the signatures verified.
So, Make It Legal announced they would instead pursue a legalization ballot initiative in 2022.
But that doesn't mean the issue is over in the Florida legislature…
State lawmakers can still vote cannabis legalization into law. And that's just what Republican Senator Jeff Brandes is looking for.
In January, Brandes introduced a bill that would allow adults over 21 to access legal marijuana without a medical card. Prior marijuana offenders could seek resentencing or expungement.
It would also allow marijuana growers to contract processors and retailers. This would overturn a standing requirement for medical marijuana businesses to be vertically integrated.
According to Brandes, a "super majority" support adult use in Florida. As many as 60% in the state support controlled legalization. And this speaks more loudly to the future of this Florida cannabis stock than any failed ballot measure.
Florida could legalize marijuana in 2020, which would send this pot stock beyond any analyst projection. But analysts say this medical marijuana stock is going to soar 130% by December no matter what…
The Best Florida Marijuana Stock to Buy
Join the conversation. Click here to jump to comments…
About the Author
Mike Stenger, Associate Editor for Money Morning at Money Map Press, graduated from the Perdue School of Business at Salisbury University. He has combined his degree in Economics with an interest in emerging technologies by finding where tech and finance overlap. Today, he studies the cybersecurity sector, AI, streaming, and the Cloud.