The Dow Jones Industrial Average popped more than 200 points this morning. It continues to surge on reopening of the U.S. economy.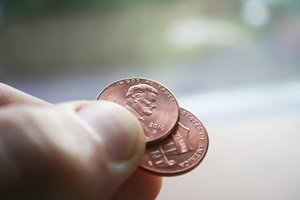 This could be a 390% upside for our top penny stock to buy today.
When the pandemic first began, the Dow lost nearly 60% of its value. People were skeptical about a recovery. Each week it gained, even the smartest minds in finance were calling it a "dead cat bounce."
But look at the index today. The Dow Jones is on its way to a perfect V-shaped recovery. It doesn't look like this will change anytime soon.
Businesses have been opening across the country. Demand for travel has increased, boosting airline stocks like Southwest Airlines Co. (NYSE: LUV) up to 50% in the last month.
Our top penny stock today benefits greatly from travel demand. It also has the potential to catch a lot of momentum from the broader market.
Here's why this could be the best penny stock to buy now.
Why This Penny Stock Will Soar
Penny stocks trade for $5 or less, according to the U.S. Securities and Exchange Commission. Because the share price is so low, they gain big percentages on broad market moves.
For example, we saw Workhorse Group Inc. (NASDAQ: WKHS) add more than 115% since March. It was down to $1.47 on the coronavirus crash, and now it's up to $3.17. Compare that to Apple Inc. (NASDAQ: AAPL). It's still had a nice gain of 47% since the crash, from $224 to $330.
Unstoppable: Our new Premium Stock Pick kept climbing while the rest of the market tanked. And as a leader in a new billion-dollar market, the gains are just getting started. Don't miss out - get this pick for free here...
You are far more likely to double your money with a penny stock. Especially when the markets are going up.
Today, not only is the market going up, but our top penny stock has a little extra fuel.
The oil industry suffered a crash, too, when the coronavirus hit. That was tied to the struggle in the airline industry and an overall decrease in travel.
Now, however, we're reopening. And it's just in time for driving and vacation season.
That's going to give one of our best penny stocks today a 390% bump...
The Top Penny Stock to Buy Today