School is out. The pool is open. And the best summer stocks to buy now are getting ready to soar.
Certain stocks tend to follow seasonal trends. But today, we even have the added catalyst of pandemic recovery. Masks are coming off, and people are finally getting out again.
For some that means going out to eat or attending concerts; for others that means hopping on flights and traveling.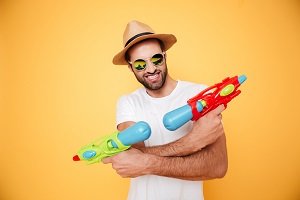 For everyone, it's a release of pent-up energy we've bottled up for the last year. The industry calls this "pent-up demand."
This summer, good news in our social lives is even better news for our investments. Cash will pour into the companies at the center of the summer recovery.
In fact, there are so many directions you can invest your money right now that it might be hard to distinguish what's real opportunity and what's hype. 
Thankfully, Money Morning Quantitative Specialist Chris Johnson has done the hard work for you by curating a list of his favorite summer stocks that you'll want to be a part of before it's too late. 
Southwest Airlines Stock Is Ready to Fly
The travel bug is spreading after a year of hopeful passengers canceling flights and daydreaming about places they could be while locked inside. 
Southwest Airlines Co. (NYSE: LUV) is a huge beneficiary of the fact that domestic travel is opening up. But international flights are still extremely limited. The airline offers flights to 103 destinations in the United States alone and dominates the domestic flight market accounting for 20% of all passengers flown. 
The airline is in the process of adding even more flights now that domestic travel has increased significantly in the last few months. The U.S. Transportation Security Administration reported that 1.9 million Americans traveled through U.S. airports on June 6, a huge jump from the 992,000 traveling on March 6. 
Company officials expect the newly added flights this month to be slightly less than June 2019 pre-pandemic levels. But it already has plans to expand and update its fleet after signing a deal to purchase 100 new Boeing 737 Max planes.
Chris has LUV as a buy at $60 with a price target of $75 by end of year. 

Buckle Is a Top Summer Stock to Buy Now
This 70-year-old fashion retailer offers a unique mix of high-quality, trendy apparel, accessories, and footwear. It operates 442 retail stores in 42 states and a competitive online selection. 
Historically a men's fashion retailer, Buckle Inc. (NYSE: BKE) has expanded its selection to include products for women and children. Although its target consumer's age ranges between 15 and 30, it has introduced a wider range of designs and styles to attract older customers. It carries products from popular brands as well as its own BKN brand, known for its denim. 
Right now, the entire retail industry is booming. And while a rising tide lifts all boats, Buckle is doing just fine on its own after it more than doubled its net sales from last year, up to $299.1 million from $115.4 million.
This growth has carried over into this year after the company reported a 75% net sales growth in May alone. This could be due in part to stores reopening; however, Buckle is growing on both ends as online sales have surged 67.3%.
Over the past month, quarter estimates have risen from $0.46 per share to $0.56 per share, while year estimates have risen from $2.75 to $3.75 per share. The company just beat its earnings estimate by $0.92, sending the stock 7% higher. It expects another 20% gain before its next earnings announcement.
Chris says shares are a buy at $40 as the company continues to outperform its peers.
Overstock.com Is a Surprise Summer Play
Another to add to the list, Overstock.com Inc. (NASDAQ: OSTK) is an Internet retailer that primarily sells furniture. The tech-driven online company that originally sold surplus and returned merchandise online continues to do so, but now with new merchandise designed and manufactured specifically for its e-commerce marketplace.
Between its liquidated inventory from other retailers, daily sales, and membership program with discounts, it's the perfect online destination for those unwilling to pay high furniture and home-good costs or who would rather purchase online.
After Overstock.com's huge 600% jump from March to April last year during the pandemic, people were worried that its stock would not sustain. Well, as it's corrected, we've found that's not entirely true. Its biggest dip had it down to $47, and that was right after the holiday season.
At the beginning of 2020, 20% of online furniture purchases in the United States were online - that number has increased to 35%. Similar to how people figured out how to buy books online two decades ago, then clothes, e-commerce furniture shopping is becoming more popular.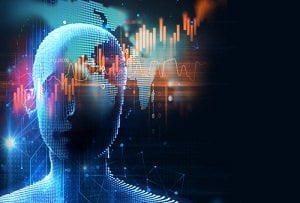 Tom Gentile's Trading E-Book
You can learn how to start using artificial intelligence to predict the movement of stocks with up to 95% historical accuracy.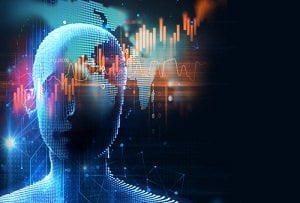 Tom Gentile's Trading E-Book
You can learn how to start using artificial intelligence to predict the movement of stocks with up to 95% historical accuracy.
The numbers back up the notion that people want to buy their furniture online. Home furnishings were more than 90% of the company's fourth quarter 2020 sales. The home furnishing space is expected to grow as the housing sector recovers, which bodes well for the online retailer.
Patterns show a new rally ahead similar to what we saw in February, driving prices 50% higher. In fact, there's no indication that Overstock.com is slowing down. This year's Q1 revenue increased
94%.
In April, the company surpassed Target Corp. (NYSE: TGT) as the No.4 online furnishing retailer.
Analysts offering 12-month price forecasts have the stock at a median target of $120, with a high estimate of $140 and a low of $105. Shares sit at $90.26 right now, so you're looking at a potential 55% gain if Overstock.com hits the high estimate.
Tractor Supply Co., the 'Buy Now' Summer Stock You Didn't Know You Needed
This Brentwood, Tenn.--based retailer, Tractor Supply Co. (NASDAQ: TSCO), offers home improvement, agriculture and lawn care products. This is the stock you didn't know you needed. One of Chris's favorites, it's the largest retail farm and ranch store chain in the United States, with over 1,900 stores in 49 states.
The company focuses on recreational farmers and ranchers as well as tradesmen, small businesses, and the average homeowner. Offering everything from livestock to pet and animal products, maintenance products for agricultural and rural use, hardware and tools, lawn and garden power equipment, truck and towing products, and work apparel.
The pandemic pushed many people out of the big cities and out into the suburbs and country. They started focusing more on taking care of their homes, lawns, farms, and pets.
During this time, the company recorded record sales and earnings, and that momentum has carried over into Q1 of 2021, reporting a 42.4% year-over-year jump in sales with in-store sales up 38.6%. Not only are sales in general up, but people are going into its stores and leaving with something.
Its Q1 this year has also seen a spike in new customers, to the bell of 2.5 million, a 30% increase from last year. With 20 million already a part of its loyalty program, CEO Hal Lawton has reason to believe this shift is not a COVID-19 fluke.
The company has seen an increase in all customer segments and all value tiers of spending with over 50% of new customers returning to the store to shop.
The company is currently working on two major fronts to grow and attract more customers.
The return of its Neighbor's Club rewards program with points and three distinct tiers will feature new rewards and benefits tailored to each specific member, scaling up as the member pays more.
The other is an upgrade of the company's "Life Out Here" strategy including changes to the store's layout, improving accessibility and visibility to enhance the shopper's experience. A big part of this development includes teaming up with Carhartt, one of the most popular workwear brands, to create a "store within a store" concept. This will double its Carhartt inventory and essentially make it a clothes retailer in the process.
Shares of Tractor Supply Co. stock are trading at $183 right now and are forecast to reach a high of $220, a potential 83% gain.
Dick's Sporting Goods
I
s Back on the Field
Dick's Sporting Goods Inc. (NYSE: DKS) has been on Chris's bullish list since last summer. The Fortune 500 company is the largest sporting goods retail company in the United States with over 750 stores in 47 states and several subsidiaries.
The retailer's strength lies in its diverse category portfolio, supply chain, technology capabilities, and multichannel approach to sales creating a seamless shopping experience – whether at home, on the phone, or in person at a brick-and-mortar location.
It continues to capitalize on strong consumer demand across golf, outdoor activities, home fitness, and active lifestyle activities that won't slow down now that the pandemic lifestyle is coming to an end. In fact, it should grow.
The resurgence of team sports is bringing in more business as kids are getting back out on the field again, and a heightened demand for golf products that was a byproduct of the pandemic has not slowed down. However, this isn't stopping the sports retailer from growing and creating a better in-store customer experience.
Remember when you would go to Dick's as a kid for a pair of sneakers? You'd walk toward that section of the store to be greeted by a wall of shoes for every sport and purpose, pick out the pair that fit your needs, and then take them for a test ride around the mini track designed around the fitting area.
Well, they're bringing that concept to a whole new level: Dick's House of Sports. The first 100,000-square-foot indoor shopping and activity space just opened its doors in Knoxville this month complete with a 24,000-square-foot outdoor field and track. This niche brand of stores will draw customers who want to test out athletic equipment before purchase while keeping them in the store longer.
You can hit balls in the batting cage complete with computed swing analysis, swing a new set of golf clubs in the golf bays fit with shot tracers or try a new pair of cleats on the outdoor field. Heck, you can try out your new climbing gear on the indoor climbing wall.
It's more than a store; it's a multi-sport experience that could very well be the future of sports retail. This is a hands-on one-stop shop geared toward kid and adult athletes that's interactive and effective.
New and big ideas aside, recent earnings for the retailer beat both analyst and trader expectations as the stock shot up 17% in Q1 earnings and revenue surged 119% year over year.
The analyst 12-month price forecast is placed at $103.22 with a high at $142 and a low of $78.
AutoNation Is the Best Summer Stock to Buy Today
The last stock on Chris's summer buys is Ft. Lauderdale-based AutoNation Inc. (NYSE: AN). With over 13 million vehicles sold, it's the largest automotive retailer in the United States.
Centered around a peerless customer service experience, it also offers vehicle maintenance and repair services, vehicle parts, extended service contracts, vehicle protection products, and other
aftermarket products. It even arranges financing for vehicle purchase through third-party sources.
Recognized as the largest and most admired automotive retailer in the United States, the company has the most four- and five-star reviews of any automotive dealer group, public or private. That's all more impressive considering it caters to customers of all income brackets and needs.
Divided into three operating segments - domestic (33% of the company's revenue), import (30.4%) and premium luxury (36.6%) - its diversified portfolio of retail franchises supports the company's business, which is sensitive to macroeconomic conditions.
The company has a strong footprint - a large dealer network and store expansion efforts are expected to drive long-term profitability. These expansion efforts are made even easier by the fact the company uses its cash flow growth as a lifeline.
High cash accumulation enables it to undertake new projects and growth without raising outside capital - it's not indebted to anyone.
The company has already changed the way people can buy cars, but it was far ahead of its time. As we enter deeper into the digital age, expect AutoNation to keep a firm grip on the e-commerce vehicle market.
Right now, the company's year-over-year cash flow growth is 93%, much higher than the 26% industry standard.
It's currently crushing the secondary market as more people buy used cars than most dealers have on their lots.
Earnings per share are expected to grow 42.6% this year, crushing the industry average, and Chris predicts their bullish 50-day moving average to rally 25% over the next two months.
The Complete List of Best (and Worst) Stocks for 2021
Wall Street insider Shah Gilani says 2021 could be a gold mine for Americans.
He's showing his subscribers exactly which stocks to buy and which to sell.
But you're getting it all for free – no sign-up or credit card required.
Prices, tickers, and company names will be coming your way fast.