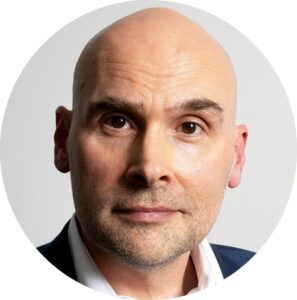 The rally has hit the skids.
The Nasdaq is now down 3.25% in August, essentially erasing all of July's gains in a matter of six trading days.
But there's one sector threatening to make it worse.
It's a reminder we're not out of the woods yet. That outside of artificial intelligence (AI), there's headwinds buffeting the bulls.
We've also learned, the banking crisis - which clipped the wings of stocks in February - hasn't been put to rest.
But if you've been paying attention in recent weeks, the trouble rippling through financials is one we've been warning investors to prepare for.
And now, the rest of Wall Street is waking up to the alarm bells.
Banks on Blast
This morning, we received another downgrade… though not of U.S. debt… of U.S. banks.
Moody's slashed the credit rating of nearly a dozen small- and mid-sized financial institutions. And put six banking giants on blast that they were at risk for downgrades, including Bank of New York Mellon (BK), US Bancorp (USB.BA), State Street (STT), and Truist Financial (TFC).
These are some of the country's largest lenders.
So, why has the sour outlook on financials reared its ugly head once again?
Well, there are still bubbling fears that the U.S. will see a "mild" recession in 2024. That drumbeat has yet to fade into the background.
And in the second quarter, many banks struggled to maintain their profitability growth as pressures weighed on results. And those pressures during even a mild recession will make it more difficult to generate internal capital.
But a recession wasn't the real potential harbinger of doom for Moody's.
The biggest risk?
Commercial real estate (CRE).
This is the $21-trillion anchor threatening to pull the global economy under.
Office Space Debt Bomb
The rise in remote work has led to a collapse in office space demand.
Walk into any business and I'll wager at least half the desks are empty. And that's if you're lucky. Once in-person dependent companies are now left trying to unload their unused space. But at the same time, they're grappling with high interest rates.
It's a double-edged sword.
And it's being held to the throat of bank balance sheets.
This potential undertow is what really triggered the downgrades by Moody's… and what may trigger more on the horizon.
The list of regional banks Moody's turned negative on include Amarillo National Bancorp, Associated Banc-Corp (ASB), BOK Financial Corp (BOKF), Commerce Bancshares (CBSH), Fulton Financial (FULT), M&T Bank (MTB), Old National Bancorp (ONB), Pinnacle Financial Partners (PNFP), Prosperity Bank (PB), and Webster Financial Corp (WBS).
In a seesawing period for the markets, the return of the banking crisis specter gave a kick in the butt to this morning's downward move on the indexes. It also sent the Financial Select SPDR ETF (XLE) down nearly 2%, as the SPDR S&P 500 Regional Bank ETF (KRE) slid more than 3%.
But those who have been paying attention to our CRE warnings knew a day like this was approaching. And there are likely more to come. Fortunately, Shah Gilani breaks down what comes next… as well as how to profit!
Here's to high returns,
Matthew