Dear Fellow Expat,
The housing community "Corkscrew Shores" in Estero, Florida features a beautiful four-bedroom house that went up for sale last week.
Built in 2019, it's got everything you could want in a home.
The kitchen is described as "a culinary enthusiast's dream."
It has a three-car garage, "generous" space in the common areas, a shimmering pool and screened-in lanai, and a "plethora" of other "opulent features."
For $435 per month, your HOA grants access to a magnificent clubhouse, featuring a fitness center, and access to a 240-acre lake for all your kayaking and canoeing pleasure.
If you play pickleball (Florida's newest, noisiest fascination), there are courts too.
This is resort-style living, my friend.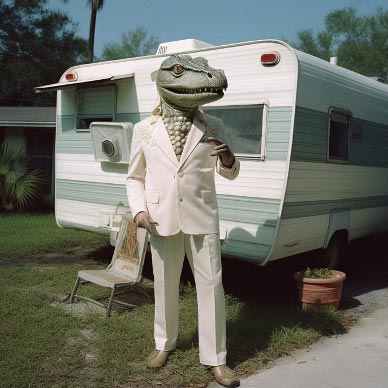 Buy a house from this guy...
It's just miles away from Florida's top beaches and an outdoor Tanger Outlets for all your shopping needs.
So, what's it going to cost?
The good news is between property taxes, HOA dues, and homeowner's insurance, it's just $1,497 per month.
Hey, it's Southwestern Florida. That's not terrible.
But the rest of the house... well... that's gonna cost $890,000.
Put 20% down... and the monthly payment is $6,774 (all-in).
You'd also be the third owner of this home.
This house has sold two times... in the last four years.
Back in May 2022, when mortgage rates were 5.2%, it sold for $825,000.
And in August 2019... it went for $474,780.
So, not only has the ASK gone up by nearly 90% in four years...
But interest rates have exploded from 4% when it first sold to 8% today.
Yeah... this does seem a bit expensive... doesn't it?
Price Discovery is Coming
I'm not sure why the owner is selling.
I'm not sure if they're picking up and relocating... or if they bit off more than they can chew with last year's purchase.
But I do know that the owner initially tried to sell this house at a 10% premium to their payment price all while interest rates are at a generational high.
The house didn't originally list at $890,000.
It listed two months ago at $920,000.
I'm not sure they'll get the new asking price either.
The owner is also now selling in a local market that just saw an explosion in housing supply. Its pricing strategy already reflects a weakening market.
This house is about to encounter the economic phenomenon called price discovery... along with the rest of the U.S. housing market.
Price discovery is the process by which financial markets determine the value of an asset or security. After years of inflating housing prices, we can see significant differences in what home buyers are willing to pay...
And what sellers are willing to accept.
This is a continuous process, fueled by factors like supply and demand, economic data, and basic investor sentiment.
Right now, with the housing market seeing its worst existing home sales in 13 years, you can anticipate that market forces will shift those expectations.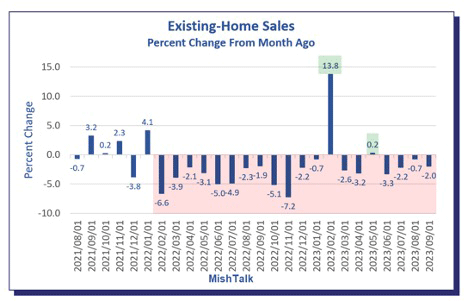 Source: MishTalk
And with it... a lot of assets that people thought were worth more... won't be.
How I Expect This to Play Out
With the house in Estero Shores, it's hard to identify any upgrades to the house that would justify this current price from a buyer's perspective.
This massive price increase in recent years is clearly fueled by cheap money from the Fed and Congress over the last few years. Yes, demand did explode post COVID, but an 87% increase is hard to justify in any market.
If we look at various neighborhoods across the region, prices are still elevated.
But sooner or later, if this market continues to stall, we're going to start seeing $1 million homes priced down in the $850,000 range.
It only takes two sellers to trigger a shift in a neighborhood.
The first might eager to sell for any number of reasons... a motivated seller.... a relocation... a desire to move into a smaller house (to downsize).
The second might look at the discounted price of the first home sold, and decide to sell at a similar price just to lock up a profit from their Pre-COVID purchase.
At that point, things can get sticky.
That means all the neighbors who may have bought in 2022 - who thought they had million-dollar homes - will see the comparable sales and suddenly realize their homes are worth at market (maybe) $850,000.
The question then is if it spurs a rush to the exits... and how prices move as a result.
This is where price discovery accelerates.
What should the market price be for a three-bedroom home in the 33928 area code after prices surged by 20%, 40%, even 60% in the last three years?
As interest rates change, as the economy changes, as buyer sentiment shifts...
We're about to find out.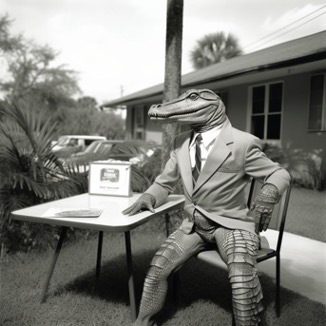 And price discovery... isn't coming just for the housing market.
It's coming for everything: Stocks, bonds, housing, automobiles, and much more.
The era of Zero Interest Rate Policy (ZIRP) has come to a close, and price discovery will be the next major shift that hits the value of everything.
Buckle up... we're only in the first inning.
Stay positive,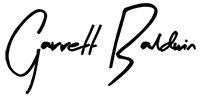 Garrett Baldwin
Secretary of Defense