Editors Note:
This is the Final Postcards from the Florida Republic to run at Money Map Press. We are moving over to Substack starting on Monday. If you're a subscriber, you don't need to do anything. But please note that you can easily white label and receive your copy starting
all weekend - right here
. Postcards is a free, daily letter.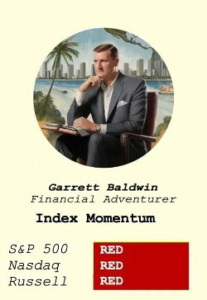 Dear Fellow Expat:
Yesterday, I laid out a handful of stocks that probably shouldn't be public.
Reverse mergers, overzealous consultants, and the Era of Cheap Money will have sacrificed these names to the short sellers when the dust settles in the months and years ahead.
Whether it's the energy drink trading above 10 times sales or the private airline hangar operator that's neither profitable nor trading at a sane valuation... there are certainly stocks that must be avoided at all costs in this environment - and forever.
The one that makes me chuckle is AquaBounty Technologies (AQB).
Shares are now down 99.18% since it went public in 2017.
This company - currently trading for less than $3 per share - is best known for producing genetically modified salmon.
Here's an image of their aquaculture operations somewhere in Indiana.
Whenever I see this image, I picture Ace Ventura being attacked by a shark.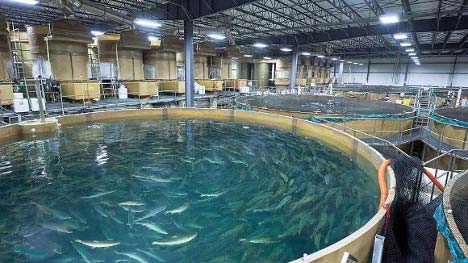 Naturally, I'm not expecting big things out of this company. A rebound isn't likely.
But it seems that my daughter's godfather has taken my write-up as a dare.
He texted me earlier, saying I needed to get on board with AQB for the long term.
Then, he included a screenshot from his brokerage. As you can see, he's taken a very reasonable "Activist" stake in AQB stock... with a whopping 9 shares.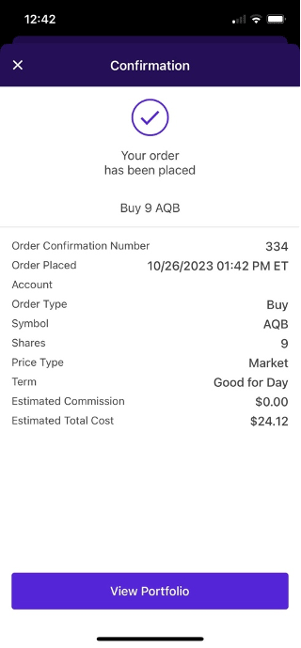 Godspeed.
I hope he can secure a board seat with this adequate position and lead a much-needed turnaround at the salmon store.
Speaking of activists...
Activists At the Gate?
Our Equity Strength Signal has largely been negative since August.
We've avoided this sizable downturn - and two straight days where we've seen negative 2% intraday moves on the Nasdaq 100 are ringing the alarm bells. Tack on a downgrade on Apple (AAPL), and things are getting nasty.
Yet - here we are - still sitting with price multiples on the S&P 500 at 23.7x times earnings.
One could make the case that we're still priced for growth - even in the face of "higher for longer" rates.
As we barrel toward 2024, we closely monitor insider buying activity.
Executives have collectively called the bottom of every major down cycle back to 2008. (This remains my favorite finance chart: insider buying vs. selling in dollars on the Dow Jones since 2006. Notice how the spikes coincide with major monetary and fiscal policy shifts).

But I'm still waiting for another class of investors to start making noise, too.
I'm talking about Activist investors.
Activist investors are individuals or investment funds that acquire a large stake in a company's stock. They then use that ownership to influence the company's management and decision-making.
Sometimes, they'll try to gain board seats through a proxy vote at the company's annual shareholder meetings. Other times, they'll negotiate with the board of directors on changes they'd like to make financially, operationally, or in other business areas.
Pay close attention. If you see any of the following names in 2024, we will look for ways to trade or invest based on the best ideas generated by those investors.
Prominent activists include:
Things have been quiet on the activist front in recent months.
The cost of financing is a bit elevated, and many investors are still trying to make sense of this market with a big shift toward "higher for longer" interest rates from the Fed and the Treasuries market.
Activists naturally see that multiples are still elevated. But - if this market continues to stall... and businesses face new consumer pressures, there will be no shortage of activists ready to aim at some rather large, established American companies...
And with their campaigns, an effort to extract value where possible.
By then, it could be a feeding frenzy.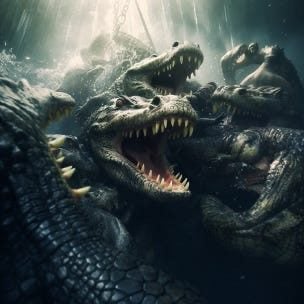 As always, we want to follow a similar pathway for activists as we would with insider buying activity. We want to ensure that our Equity Strength Signals are positive (ensuring that capital is flowing into the equity markets) and that the individual sector signals are positive for the respective industry in which the activist targets.
Then, we can either purchase shares alongside the activist or use their entry price as a guide around more conservative options strategies that require little margin.
It's all about taking what the market gives us.
See the Buffett trade that I've discussed multiple times as a guideline.
And Finally
As I walk toward the sunset of one job - and start a new chapter of my financial research and writing career - I felt it necessary to walk the two miles today to Lansdowne Pub for lunch.
With The SeasonTM back in swing and our neighborhood's population exploding, the walk is busier and louder than a few weeks ago.
It's a lovely walk.
But drivers look at you funny when you use the unmarked trails and roadsides as intended.
I counted one Ford truck, two Ford trucks, and eventually 18 Ford trucks along the way. It's like they've outlawed anything but the F150 in this agricultural area. The sun is bright, and the trees tell the story of past hurricanes if you stop, look, and listen.
I received a few texts along the way.
Some people thanked me for my time at Money Map Press.
One subscriber said they looked forward to reading the "Republican" Risk Letter, while another said they enjoyed this morning's "Reptilian Risk" letter on Warren Buffett.
Reptilian Risk is a great name for a letter, given our penchant for Alligators.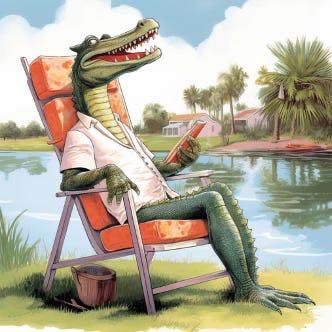 Of course, it's the Republic Risk Letter.
But call it what you want.
I'm just happy people are reading it and using the signals.
We've avoided this months-long selloff yet again.
We're just waiting for this market to shake out and for proper repricing.
It's the end of the Low Interest Rate Era (or Error, if you wish).
But we're still in the early innings here. This will take much more time to find a reasonable reflection of risk in this environment.
I look forward to everyone coming to Substack to join us at the Florida Republic. More information will be on our formal launch but be sure to jump over now. Get Postcards, right here.
Finally, thank you to everyone who participated in this community for so many years.
Being a part of Money Map Press for 12 years was a joy.
Stay positive,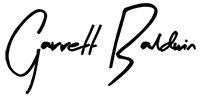 Garrett Baldwin
Secretary of Defense