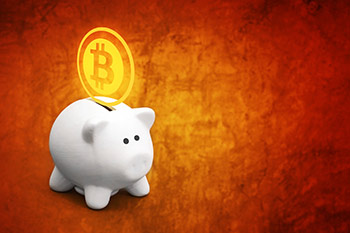 As Bitcoin has matured, it's become an investment that's impossible to ignore.

After a rocky period after it first exploded into the public consciousness in 2013, Bitcoin has outgained virtually every investment class. The price of Bitcoin increased 35% in 2015 and a stunning 123% in 2016.

Along the way Bitcoin has shown it can survive a variety of disasters – including an unsavory association with illegal drug buying and the bankruptcy of what was its biggest exchange.

In fact, Bitcoin is so resilient, and so technologically advanced, it's going to revolutionize the world's currency system.

With Bitcoin's tremendous potential, some proponents believe the Bitcoin price could rise to $10,000, $100,000, or even $1 million over the next decade. If Bitcoin prices do rise as much as some expect, even a modest investment of $500 or $1,000 could turn into the payoff of your life.

While there will be inevitable pullbacks, Bitcoin is built to continue appreciating over time.

Access this special report today to learn everything you need to know to get started investing in Bitcoin...