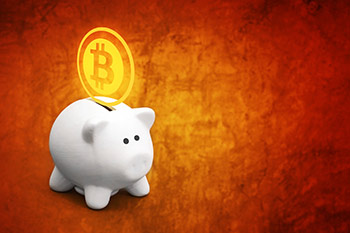 As Bitcoin has matured, it's become an investment that's impossible to ignore.

After a rocky period after it first exploded into the public consciousness in 2013, Bitcoin has outgained virtually every investment class. The price of Bitcoin increased 35% in 2015 and 123% in 2016, and then skyrocketed more than 1,800% in 2017.

Along the way Bitcoin has shown it can survive a variety of disasters – including an unsavory association with illegal drug buying and the bankruptcy of what was its biggest exchange.

Bitcoin's resilience and extraordinary gains have earned it a reputation as "digital gold" – a store of value for the 21st century

Even after its spectacular rise over the past couple of years, Bitcoin's share of global investment remains relatively tiny – less than half of a percent. That's why some experts foresee the price of Bitcoin rising to $50,000, $100,000 or even $1 million over the next decade. With increases like that, even a modest investment of $1,000 now could turn into the payoff of your life.

While there will be inevitable pullbacks, Bitcoin is built to continue appreciating over time.

Access this special report today to find out all the ways you can invest in Bitcoin now...