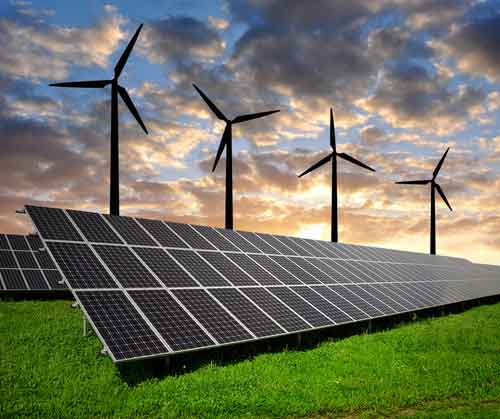 It's estimated that solar energy will be at "grid parity" in up to 80% of the market worldwide by mid-2017 - that is, the cost to deliver electricity via solar will be the same as for traditional sources.
That's just one indication of the tremendous advancements taking place right now in the alternative energy sector. We've reached a tipping point - and renewables are here to stay.
"This is the new frontier for serious energy investment," says Money Morning Global Energy Strategist Dr. Kent Moors.
And he knows better than anyone the significance of this shift - not to mention the profit opportunities it opens up.
You see, Moors has been on the front lines of the energy market for more than 40 years and is one of the most sought-after energy experts on the planet.
Now you can get his insight on the big money to be made investing in renewables by accessing this exclusive report. In it, you'll find out:
Where to find the biggest profit opportunities in the rapidly expanding renewables market in 2017
A simple, low-risk investment you can make now to tap into the global solar boom
The name of the company behind what will be the largest residential solar cell project in the United States - to the tune of 120,000 housing units
The country that is investing $100 billion to increase solar capacity to 100 gigawatts by 2022, up from just fourgigawatts today
This is the year alternatives will take an outsize position in the energy sector - and the profits will be just as big, too. Access this report now to learn all you need to know about alternative energy investing in 2017.