The social media giant is perfectly positioned to exploit the next tech revolution...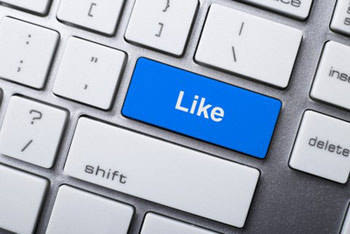 As remarkable as Facebook stock has been over the past couple of years, it's on the verge of yet another bull run.
But as dominant as Facebook Inc. (Nasdaq: FB) has become in social media, the fuel that will power these future gains will come from another industry - one still in its infancy.
It will prove powerful enough to propel Facebook stock to $250 - about double its current price. That means there's still time to potentially double your money with FB.
The catalyst we're talking about: virtual reality.
Facebook CEO Mark Zuckerberg knew back in 2014 that virtual reality was a huge opportunity. That's why he bought Oculus Rift for $2.1 billion.
Skeptical investors at the time thought Zuckerberg had just wasted a lot of money on a glorified gaming platform. But Oculus Rift represents much more than that.
"One day, we believe this kind of immersive, augmented reality will become a part of daily life for billions of people," Zuckerberg said at the time.
Since then it has become clear that Zuckerberg knew exactly what he was doing when he bought Oculus Rift.
Now he's given us investors an incredible profit opportunity. The details are in this report, which shows you:
The vast growth potential of the virtual reality industry over the next few years
How Facebook plans to make Oculus Rift a dominant platform
Why Facebook will be able to monetize virtual reality better than any other tech company
Facebook stock has already proven to be one of the best tech investments of the past decade. Access this report now to learn why Facebook stock will be one of the best tech investments of the next decade...
Investor reports are free for Money Morning Members. To continue to this exclusive guide, just enter your email address here: