Updated 24/7 by Money Morning's top crypto experts, this is your best source for the latest crypto news worth listening to – the buys, sells, IPOs, regulations, and tweets moving the crypto market, and how you can make money on those moves.
Antivirus Software Now Comes with ETH Mining Feature
From Tom Gentile – June 4, 2021
The Norton Antivirus software program has launched a new microcurrency feature. Users can now mine digital coins through the Norton platform.
Dubbed Norton Crypto, the company has begun allowing select customers to test out its program by mining Ethereum (ETH). Here's a sneak peek of the program: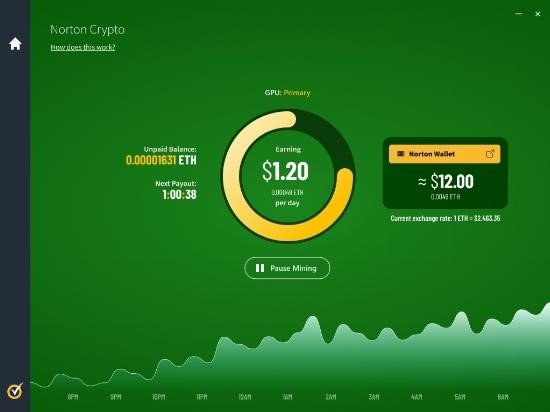 Mined coins will be stored in the Norton wallet, but they can be moved to Coinbase.
Who would have thought that Coinbase would partner with an antivirus company to enable mining?
The digital asset industry is growing so quickly it's hard to keep up with all the new partnerships being made. Central banks are working with fintech providers to develop central bank digital currencies (CBDC). Payment processors are working with digital coin exchanges to facilitate easy microcurrency spending. And now computer antivirus programs are also going micro.
We've already seen what happens when a company begins offering a new microcurrency service – its stock enjoys a significant bull rally. Norton's stock, NLOK, traded at all-time highs following the news of its new service. Which is why I'm on the lookout for any companies that are offering a new microcurrency service.
China's Ex-Head of Digital Yuan Reveals Future Plans
From Tom Gentile – June 1, 2021
The former head of the digital yuan initiative, Yao Qian, said that central bank digital currencies (CBDC) could one day operate on blockchain networks like Ethereum (ETH).
Qian is now the director of the Science and Technology Supervision Bureau of the China Securities Regulatory Commission. He said that CBDCs aren't just a digital form of cash and should be built to incorporate smart contract functionality.
"Smart contracts" are automatic pieces of computer code that carry out functions, and are one of the driving forces that makes blockchain technology so cheap and efficient.
Qian built the digital yuan's framework and is the author for many of the patents related to the CBDC's technology. He personally envisions a "two-tier" system where different CBDCs can sit on the same blockchain. For example, a digital yuan and a digital dollar could both sit on the ETH network.
He elaborated that these, "Layered operations can enable the central bank's digital currency to better benefit groups without bank accounts and achieve financial inclusion."
Either way, one thing is absolutely certain – CBDCs will not threaten digital coins like ETH and Bitcoin (BTC). Instead, they will be used together. And as more nations digitize their currencies, I'm certain that the microcurrency market will rally to new heights.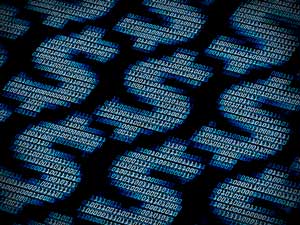 A Crypto Market Set to Explode
Tom Gentile's showing folks his tool for finding winners in a little-known corner of the crypto market with big profit potential.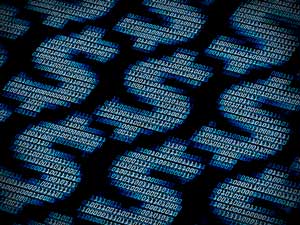 A Crypto Market Set to Explode
Tom Gentile's showing folks his tool for finding winners in a little-known corner of the crypto market with big profit potential.
Wall Street Could Lose 20% of Revenue to DeFi
From Tom Gentile – May 26, 2021
Blockchain technology solves many of the current financial system's problems. Which is why it's inevitable that the financial industry will start upgrading its technology to blockchain.
Recent studies by JPMorgan and Morgan Stanley reveal how much impact this transition will have on the financial markets. Just take a look at the financial industries that digital technology will disrupt:
$1.4 trillion global retail banking industry (ex-mortgages and payments)
$1.1 trillion global payments revenue industry
$500 billion global investment banking and trading industry
$130 billion asset management industry
It's safe to say that the entire financial system as we know it is about to get flipped on its head.
Blockchain technology is cheaper, faster, and easier to use than the current outdated system. Big banks will begin to upgrade their infrastructure with blockchain, and as more banks do so, the digital market will rally to new heights.
The traditional market and the digital market are starting to intertwine.
Blockchain Towers Are Coming to Manhattan
From Tom Gentile – May 25, 2021
Guggenheim Partners is a global investment firm headquartered in New York City. Founded in 1999, the firm currently has over $270 billion worth of assets under management (AUM). Cofounder Todd Morley recently announced that he plans to build a blockchain tower in midtown Manhattan.
He said, "This one building will be able to connect – sort of like a hand radio operator – everyone in New York City to a crypto trading wireless communication."
These towers would allow you to trade microcurrencies regardless of your cell phone or Internet connection. Basically, you could go "off the grid" with your wealth because you won't have to be connected to anything other than the tower itself.
This is true decentralized finance (DeFi).
Nobody else in the world except you will be able to view your transaction because these towers will eliminate the need for an Internet service provider.
Guggenheim has partnered with Overline, a telecom company, to build these new towers. Morley commented on Overline saying that the company "has developed a new way to decentralize communication – wireless communication."
Isn't this amazing?
Not only is blockchain technology giving the people complete control of their wealth, but it's also being used to decentralize communication so that nobody else can ever see what you're doing.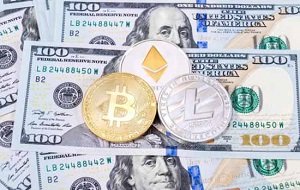 The Secret to Crypto Windfalls
Starting with $1,000 and cashing out with potentially tens of thousands in the bank in a few short years can be very simple.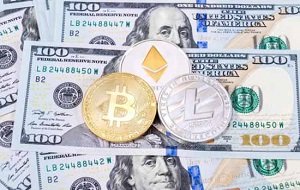 The Secret to Crypto Windfalls
Starting with $1,000 and cashing out with potentially tens of thousands in the bank in a few short years can be very simple.
Coinbase to Buy Out an Asset Management Firm
From Tom Gentile – May 21, 2021
My sources tell me that Coinbase (COIN) is in talks to acquire Osprey Funds.
Osprey Funds was founded in 2018, and it offers low-cost, easy access to microcurrencies. The company has a Bitcoin (BTC) trust with $155 million worth of assets under management (AUM).
Compare that to Grayscale's trust, which has $35.5 billion.
Osprey is no small fry, and pretty soon, it could be taken over by Coinbase.
There haven't been any official meetings yet, and talks are still at an informal stage.
But this deal is yet another example of Coinbase's acquisition plans. It has plans to expand everywhere.
The company has acquired a broker, Tagomi… a digital infrastructure firm, Bison Trails… and data analytics firm, Skew. It announced that Tagomi is its institutional trading arm. It will use Bison Trails as its research and development branch. And Skew will crunch all the numbers of its operations.
Coinbase's competitors see this M&A expansion, and will begin aggressively acquiring other companies as well. As the largest leaders of the micro-sector continue to grow, we're starting to see mainstream organizations accept digital coin payments.
Why I'm Not Worried About the Crypto Crash
From Tom Gentile – May 20, 2021
Bitcoin has dropped into the $30,000s, and Ethereum has fallen almost 50%. What's the story?
There are a few factors working together here. One – Elon Musk. He's made some conflicting statements that appear, at first glance, to be bearish on Bitcoin in particular.
Two, China. There's news that the Chinese government wants to block cryptocurrencies – and is making moves to do so. But that's not the full story. Truth is, China's been anti-crypto for years. These curbs for investing are nothing new.
The real cause for the crypto turmoil: overleverage.
There are coin-trading platforms all around the world that allow traders to leverage as much as 125:1. And because they could, people took crypto positions that were frighteningly bigger than their accounts.
Now – well, I'll be surprised if we see these traders in the crypto market again. They've been zeroed out.
If you're not one of those traders, you don't have anything to worry about. This wipes out money that shouldn't have been here to begin with. And now, cryptocurrencies are already rebounding.
Tom Gentile and Chris Johnson dissect the crypto "crash" and what's next on their Profit Strategies podcast on May 21, 2021.
Crypto Will Be Boosted by Bank Acceptance
From Tom Gentile – May 19, 2021
Today's crypto news comes from the National Bank of Egypt (NBE), which is now using Ripple (XRP). It's using it for a remittance corridor with the United Arab Emirates (UAE).
A "remittance corridor" is the sum of remittances sent between two specific countries. Which means XRP is now at the center of Egypt's $24 billion remittance market.
The NBE's goal for using the coin is to achieve "cheaper, quicker, and more reliable" payments. However, the bank has not made it clear whether it will use XRP itself to move liquidity, but it didn't deny it, either.
For now, it's only publicly admitted to using the technology that powers XRP. But this move shows that it is updating its financial infrastructure with superior blockchain technology.
Naturally, other banks will see the cost-efficient power of microcurrencies and begin making the transition as well. As banks begin using microcurrency technology for their daily operations, we continue to see even more banks offering digital asset services.
Bank of America's Blockchain Move Is Huge for Crypto and the S&P 500 Financials (XLF)
From Tom Gentile – May 18, 2021
Looking for proof that digital assets are here to stay? Just watch how fast businesses in the financial sector are turning to the blockchain. That's great for the financial sector, and even better for the microcurrency "altcoins" we look at all the time.
It's easy to see why this is happening – there are many lucrative blockchain applications, and it can be faster, cheaper, and easier to use than most current mainstream systems.
Bank of America is waking up to that now. It's partnered up with Paxos Settlement Service, a blockchain platform that can achieve same-day stock trade settlements that might otherwise take days. Paxos works with financial sector juggernauts like Credit Suisse and Nomura, whose wealth-management businesses alone have a combined $2.1 trillion in assets under management. Bank of America has around $1 trillion in assets, and now that it's partnered with Paxos, you're talking more than $3 trillion from these three banks using the blockchain.
We've already seen with PayPal, Square, and some others that crypto is a massive profit catalyst for crypto adopters, and I don't expect the financial sector will be any different; the more financials adopt the blockchain, the more profits for our microcurrency picks – and, now, the bigger the gains for financial stocks.
Possibly the Easiest (and Most Lucrative) Way to Make Money on Crypto
Navigating the cryptocurrency market can feel a bit like throwing darts at a board, especially when volatility comes to "crash the party."
That's why Tom Gentile, America's No. 1 Pattern Trader, developed a method for spotting winners in a little-known slice of the crypto market – through any market condition imaginable.
It's a method with a 95% win rate, and Tom's used it to beat the stock market by 640% in the last year.
This corner of the crypto market is projected to get a $14.2 trillion boost in the next four years – and Tom's just the person who can show folks how to tap into it for the biggest potential gains.
Virtually anyone can do this, starting with as little as $100. We'll show you how, right here.