Wall Street "slingers" can book up to 77,500% making this one simple move
And - BY LAW - you could get a permanent "cut" of the profits every time they do it...
Dear Reader,
An exclusive group of Wall Street insiders has found a way to get returns on their "investments" of 8,200%, 22,000% - even an astounding 77,500%.
It's a simple "investment" they make. And when they make it, their profits skyrocket... and their stocks can shoot up often within a matter of days.
Insiders who have already tapped into this new strategy are now some of the wealthiest people in the world.
While they are eating their breakfast, they're making millions. When they are out on the links, they're tallying up their profits.
And when they invest a dollar, they expect to see 10-, 20-, 30-, even 70-fold returns.
I'm not talking about micro-cap "longshots," either.
I'm talking about companies like Verizon, Boeing, American Electric Power, Corning...
Even Eli Lilly, when its hotshots turned a single, short-term "investment" into a 23,000% return...
This "investing" strategy works in every industry, too, even the highly volatile oil market.
With ExxonMobil, this strategy turned a single $100,000 "investment" into a staggering $3 billion... in 11 months.
This same secret "investment" was made by GE, Citigroup, and Ford - all at once, all in one "move" - to reap an incredible 8,200% return.
So why am I revealing this to you today? And why should you care how much money corporate "slingers" have been able to make?
The answer is simple:
Every time one of these secret investments is made, a company's profits can rapidly escalate.
And shareholders - by law - could get a fixed "cut" of all the profits.
These "slingshot" payouts can be huge.
Take a look at these charts to see what I mean.
As you can see here, as soon as the secret investment was made, Facebook's shareholders made a quick 137%.
That means if you would have been a Facebook shareholder at the time the secret investment was made, you would have a received a 137% cut - more than doubling your money.
Same thing with Google. As you can see, shareholders saw their profits soar by nearly 180% after its secret "investment" was made. The 180% represents your fixed "cut" of the profits.
The fact is, this all-new money-multiplying Slingshot Profits strategy is giving savvy investors the chance to extract exponential gains - time and time again - from some of the biggest, most secure companies on the planet.
Most people have no idea that this highly lucrative hidden strategy even exists.
But the huge hedge funds and other major investment houses do.
They watch it like a hawk. They know when a major, large-cap company is about to use it to their advantage.
And then they tip off their clients when it's time to ride the large-cap coattails and reap the kind of massive Slingshot Profits that can set them up for life.
And, I do mean for life...
These secret "investments" won't even be made unless the potential return is often in the triple digits. And the payoff needs to be quick, virtually overnight.
For a return of 77,500% - like the one recently generated by several major drug companies like Merck, Pfizer, and Roche - it might be worth waiting a couple of months, or maybe a year. But not much longer.
And once the trigger's pulled, shareholders in these companies can book massive Slingshot Profits other investors can only envy...
Now You Can Make Remarkable Slingshot Profits
Here's a chart that shows how a secret investment was made, giving Blackberry's stockholders a 60% return in Slingshot Profits within just 30 days.
Here's another secret investment that gave Rite Aid investors Slingshot Profits of 431% in just 18 months...
And as you can see here, anyone holding shares of Headwaters, Inc., a large building materials company, reaped Slingshot Profits of 226%.
And here's the thing...
You don't have to be a Wall Street guru, high-flying hedge-fund client, or be worth a million dollars to cash in on this new money phenomenon.
And it has nothing to do with options, annuities, bonds, futures, or any complicated type of derivatives.
Anyone can take advantage of this strategy to "slingshot" $500 into $5,000 - or more...
Once you understand how Slingshot Profits work, you'll be able to make huge gains from some of the biggest - and safest - companies around.
Even blue-chip companies.
Imagine what cashing in on those kinds of profits could mean to your portfolio. To your lifestyle. And to your retirement hopes and dreams.
In the next few minutes, I'm going to show you exactly how the Slingshot effect can give you a chance to turn a major profit on large-cap companies within the next 15 days...
You'll see how these secret "investments" in some of the world's most recognizable companies - like Google, Facebook, ExxonMobil, and dozens more - are delivering massive gains to their wealthiest investors... without ever using options, futures, or risky derivatives.
You'll also see how you can ride their coattails now, with the potential to make double- and triple-digit Slingshot Profits on every dollar you invest.
I'll explain why this strategy works best on companies that meet very strict criteria - ones that have the financial resources to handle such an "investment." And what that means to you.
So, let me reiterate...
Knowing which companies are about to move is the key to locking in your own massive Slingshot gains...
Gains like 137%, 226%, and 431%... often within a matter of days, or sometimes even minutes.
I am going to show you how. I've already lined up three opportunities that are set to break...
I'm talking about three Slingshot trades that you'll need to make within the next 10-15 days to score extraordinary profits.
When taken together, these three trades could give you a very real chance to amass a seven-figure fortune - in record time.
Bottom line: These three opportunities are now up for grabs - and you can't afford to delay.
So let's not waste another minute.
Let me show you how you can begin using the Slingshot Profit secret for yourself right away.
How This Secret Strategy is Rewriting the Rules for Investing in Large Companies
My name is Alex Williams. I'm the Associate Publisher of Money Map Press, in Baltimore, Maryland.
Here at Money Map, we've assembled a group of renowned experts covering the entire gamut of investing and trading.
Booking huge gains in technology, metals, and commodities...
While capitalizing on longer-term emerging market and "global macro" trends.
Nothing is "off the table" when it comes to making money...
Just in the last 90 days alone, readers from our network of high-end investment research services have been treated to a trifecta of "strengthening dollar" gains, including 345%, 287%, and 449%.
They've had a chance to book a 100% gain in the ultra-lucrative medical supplies business.
They've scored in precious metals, too, with a 160% gain. In currencies, they've logged a 105% gain. In tech, our readers have had a chance to make 178% in high-end semiconductors.
They've even made money in energy over the last three months, taking home a 280% gain while everyone else lost their shirts.
But here's the thing...
I have never seen an opportunity that offers as much profit potential as the one I'm about to show you here today.
This Slingshot Profits strategy pulls back the curtain on what I consider to be the biggest myth in financial history.
I'm talking about the enduring myth that companies with billions in value somehow can't double in appreciation for their shareholders.
The fact is they do... every day.
You just have to know when it's about to occur...
Take a company like Humana, the $22 billion healthcare firm.
You wouldn't think a company that large could possibly bring its investors big, fast windfall profits - in the blink of an eye - would you?
But take a look at this chart...
When word got out unexpectedly that the secret "investment" was made, Humana generated billions of dollars in excess profits for its shareholders - in a matter of minutes...
43 to be exact.
Thousands of investors made millions of dollars.
In fact, Humana expects to pocket between $575 to $750 million, thanks to the secret "investment" that was made - which could quickly send their stock climbing 289% - all thanks to a single move.
Can you imagine being tens of thousands of dollars richer in just 43 minutes?
Of course, no doubt this situation was unique... the profits won't always come so fast.
Even so, with the Slingshot Profits investment strategy I'm about to share with you, you could soon be reaping the returns from those kinds of major large-cap market moves - by getting in early and cashing out big.
You could have done it with Cheniere Energy, too... and still come out thousands of dollars ahead, even after the recent sector-wide selloff...
Take a look at this chart.
slingshot-profits-lng-stocks-1
A secret "investment" was made when this $15 billion firm was trading at a rock-bottom $2.41...
In a matter of months, its stock soared to $11.56, resulting in a 380% gain for its shareholders.
But, the benefits from this secret "investment" didn't stop there.
Today it is selling for nearly $70 per share.
People who used this Slingshot Profits "investment" strategy from the beginning could have banked an incredible 2,721% gain on this one stock alone.
How did all of that happen?
Simple: A secret "investment" was made, and it triggered billions of dollars in windfall returns for Cheniere...
Its stock soared...
And investors took the resulting Slingshot Profits to the bank.
Think about it...
If you had invested just $1,000 in that play, you would have made a whopping $27,000.
And if you had invested just $10,000 - you would have banked a staggering $270,000 return on investment!
Take a look at another example, this time Jazz, the $10 billion pharmaceutical giant.
The secret "investment" I'm talking about was made and pushed Jazz's stock from $19 to over $170.
That's a stunning 800% gain. All Slingshot Profits "cut" back to you.
Which was good enough to turn a $10,000 investment into $80,000 in Slingshot Profits for investors in just a few short years.
This is the kind of money in-the-know investors are making - on some of the biggest companies in the world - often virtually overnight...
And now I'm going to outline exactly how this brilliant strategy can work for you...
The Secret to Yielding Big-Time Returns... Even on Big-Cap Companies
First, you need to know which companies - at any given time - will be lined up to benefit from their secret "investments" and trigger the biggest Slingshot Profits to shareholders... sometimes in a matter of minutes.
There are five key criteria for this select group. I want you to know them because each one is critical to your success:
The companies have to be big - because, in most cases, these "investments" in large-cap companies pay out the most substantial Slingshot Profits.
The companies have to be well established, which increases the probability of their shareholders getting massive returns.
The companies have to have the right contacts to make sure the returns are "wired" in - so that the increase will be (a) enormous, and (b) all but guaranteed.
The companies have to be able to strike quickly and take advantage of these "investments" at a moment's notice.
The companies are truly focused on creating shareholder value, like Microsoft, when it doubled its shareholders' Slingshot Profits in just a matter of days.
The secret "investment" makes all of that possible. Some would even say inevitable.
Once you are alerted to the Slingshot Profits "trigger signal," massive returns could soon be heading your way.
In fact, the Slingshot "trigger signal" just went off on three huge companies. And I'm going to show you how to reap the biggest gains possible on all three opportunities in just a minute.
But, first, I want you to know how this secret "investment" strategy actually works - and what it could soon mean to your Slingshot Profits portfolio...
We Call It "Smart Business"...
In the past 15 years, major firms have "invested" an estimated $39 billion using this secret strategy.
And the return on their investment has been as high as $775 for every $1 invested.
That's right... a staggering 77,500% return - with profits in the trillions!
Now, these secret "investments" can't be made by everyday folks like you and me... it's a special type of "investment" only highly paid Wall Street "slingers" have access to.
That's why slingers can bring public companies 77,500% gains to their bottom line.
But here's the thing...
These secret "investments" trigger massive Slingshot Profits that anyone can get a permanent "cut" of every time they do it.
All you have to do is ride their coattails... and you can be set for life.
The secret to their success was all explained in a little-known study conducted at George Mason University.
The study revealed how the new secret "investment" strategy is making large-cap companies billions of dollars - and triggering massive Slingshot Profits for savvy investors:
"Over time, the private consumer is ceasing to be the most important customer for businesses to satisfy," the study reported. "Instead, businesses are shifting their attention to satisfying those in government who have the ability to shape and distribute state-provided targeted benefits."
Simply put, major companies get massive returns from this secret "investment" strategy...
And then they pass them on in Slingshot Profits to investors who are getting the inside scoop on when to buy low and sell high.
How much can you make? Well, a better question might be, "How much do you want?"
Because it's all a matter of following the money - of knowing when the strategy has been fully implemented and how you can come in early... and cash out big on huge returns...
Look at what I'm talking about...
In 2013 this investment strategy launched Delta Airlines' market cap from $15 billion to $32.34 billion - giving shareholders a 131% gain - more than doubling their money.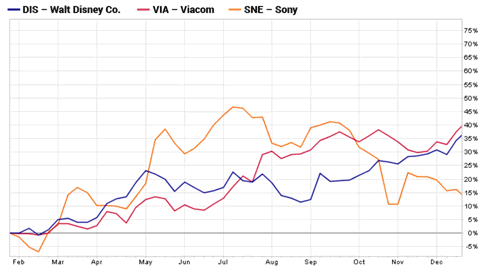 Shareholders of Hollywood's biggest production companies, like Disney, Viacom, and Sony, got back a staggering 860% return all thanks to this same investment.
And here you can see one of my favorites... a perfect example of the kind of exponential returns you could soon start seeing right away.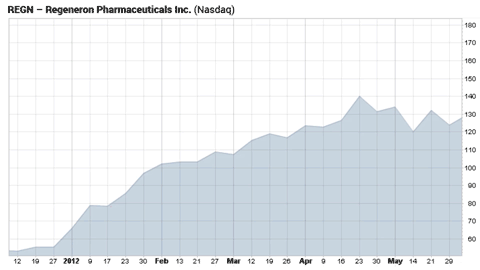 This secret "investment" was made for Regeneron Pharmaceuticals and its stock skyrocketed from $56.43 to $171.07 - an almost 200% Slingshot Profits return for investors.
What's more, the move added a staggering $4 billion to Regeneron's market cap - and to its investors' portfolios.
Now, you won't hear about this secret "investment" strategy - or the Slingshot Profits it triggers - on Fox Business, CNBC, or any of the TV financial talk shows.
The insiders have no intention of letting this strategy get out to the masses. In fact, they do everything they can to prevent that from happening.
Yet as you've already seen for yourself, it goes on all the time - out of sight and under the radar - with major large-cap companies like Facebook, GE, Cheniere, Google, Humana, Boeing, Viacom - the list goes on and on.
And as I've already shown you, the Slingshot Profit payouts can be astronomical...
Especially for those who know what's happening behind the scenes and ahead of the curve.
No one has even come close to blowing the lid off this windfall profits paradigm... Until now.
In just a moment, I&##39;m going to show you three ways you can use the Slingshot Profit right now for potentially huge gains...
AND how to get in position for perhaps dozens more big wins using this simple strategy... with a chance to earn double- and triple-digit returns.
But first, I want to introduce you to the man who revealed this secret strategy to me...
Meet the Genius Behind Your Slingshot Profits...
You might recognize him from his appearances on CNBC, Forbes, Fox Business, Marketwatch, and others...
His name is Shah Gilani.
Shah is Money Map Press' Capital Markets Strategist...
And he's got a financial pedigree unlike anyone you'll ever meet in your life.
Shah's run numerous successful hedge funds since 1982, and served for years as a pit trader at the Chicago Board Options Exchange and the OEX.
He's also run options, futures, and fixed-income trading desks at prestigious international banks like Lloyd's TSB and Roosevelt & Cross in New York.
He even played a pivotal role in popularizing the Volatility Index, the VIX.
And because of everything he's done in more than 30 years in the trading trenches...
Shah's got the most impressive network of contacts I've ever seen among the biggest players on Wall Street, in Washington, and throughout the financial world...
Contacts who give him the real story - when others only get what the market-manipulators want them to see.
Couple this with Shah's unique ability to see behind the headlines of the mainstream media...
And you've got one of those rare "master traders" who can see the real forces directing capital through the markets.
This is Shah's secret to a track record of gains that any trader on earth would envy.
Here's just a few of the wins he's led his readers to across the board...
| | |
| --- | --- |
| Goldman Sachs | 456% |
| SPDR S&P 500 | 455% |
| Vanguard FTSE Europe ETF | 449% |
| iShares FTSE China 25 Index Fund | 371% |
| Madison Square Garden Company | 350% |
| ITT Educational Services Inc. | 345% |
| Amazon | 232% |
| PowerShares QQQ | 201% |
| Chipotle Mexican Grill, Inc. | 179% |
| Volatility Index S&P 500 | 165% |
| SPDR Gold Shares | 134% |
| ProShares UltraShort 20+ Year Treasury | 134% |
| ProShares Ultra S&P 500 | 113% |
| UltraShort Euro ProShares | 111% |
Again, this is just a quick snapshot of the kinds of gains Shah is capable of...
Most of which come from a specific service I want to talk to you about today.
Shah has led his readers in this service to more than 93 double- and triple-digit winning picks.
He does this by pinpointing what he calls "capital waves."
These are subtle, sometimes hidden movements of large amounts of capital from one segment of the market to another.
These waves don't always make the headlines...
But they're always making in-the-know traders like Shah incredible money.
According to Shah, capital waves can originate from just about anything:
Big surprise revisions to GDP, overlooked labor reports, or pending legislation and obscure regulations that sway markets.
Diplomatic upheavals that can change the outlook of regional markets.
Radical market events like sudden corrections or full-on crashes.
Manipulation of the markets by central banks, ultra-powerful traders, or political power brokers.
Paradigm-shifting insider moves that ultimately disrupt the entire investing universe.
And, of course, the never-ending list of new Slingshot Profit opportunities.
A Slingshot Profits Triple Play...
In fact, right now, Shah says these Slingshot Profit opportunities have the potential to be the most profitable capital waves he's ever detected... with hundreds of billions of dollars flowing to certain very well-connected companies...
And then into the pockets of in-the-know investors.
He's eyeing up dozens of ways to play it to the hilt...
Including three new Slingshot Profit trades that you can play right now...
Here they are...
SLINGSHOT PROFIT TRADE NO. 1:
"Energizing" Your Earnings
While oil has recently tumbled to its lowest level in nearly six years, another global energy source - liquefied natural gas (LNG) - is overflowing with profit opportunities.
Here's what I mean...
In 2008, LNG reached as high as $13 per million British Thermal Unit (BTU). And producers were raking in the profits.
Then came fracking. Up went production. Down went profits.
And by 2012, a BTU reached an all-time low of barely above $2.
Unlike oil, LNG cannot be easily stored. As a result, drilling was suddenly costing companies more than they could make selling the product. And the outlook was bleak.
That's why producers want to be able to set LNG sailing... overseas... to where the prices are rising exponentially.
So, a fortunate few are already converting their LNG import facilities into export facilities.
That's why, even with oil prices dropping, Shah sees a massive capital wave in this part of the energy industry.
And he has already started laying the groundwork for Slingshot Profits, an opportunity that could make his readers a fortune.
The century-old company Shah now has his eye on was already one of the energy industry's "800-pound gorillas."
It had a market cap of $39.63 billion.
But Shah learned that a secret "investment" was recently made, which could soon double this company's already substantial earning potential!
When that happens, its market cap - and your Slingshot Profits - could skyrocket.
Currently, this company sells its product domestically for about $3 a unit.
But, thanks to the secret "investment," the company will begin exporting LNG. Which means you can again expect to see those prices soar to $13 per unit.
I'm talking about this company more than doubling its current earnings to better than $3 billion a year!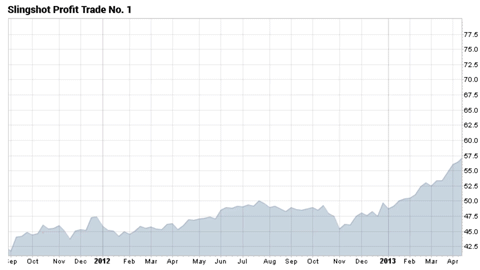 When a similar "investment" was made, this company's main competitor saw its stock soar an astounding 1,800%...
Which means that if this company follows suit, and you bought just 100 shares at its current price of just $76.50 - you could see a staggering $137,700 return...
And if you bought 1,000 shares, you could soon reap better than $1,000,000 in fast-cash Slingshot Profits payouts!
And you won't have to wait long...
Thanks to the secret "investment" strategy, this company is scheduled to begin shipments from its 5.35 million-ton facility within 24 months...
It has already signed 20-year contracts to ship to customers in Japan and India.
And it expects to be shipping out an astounding 770,000 units of LNG per day...
That's right - 770,000 units per day at an average price of $13 per unit.
Make no mistake: This company has set itself up to send its market cap skyrocketing.
And that means Slingshot Profits are about to give its investors a whopping payout. So, if you get in now - before the ships sail - it could send your bottom line soaring.
I'll show you how in just a moment. But, first, here's the next opportunity...
SLINGSHOT PROFIT TRADE NO. 2:
Lock in Triple-Digit Gains on a "Breakthrough Treatment"
In the very near future, this biotech giant could embark on a major profits surge that could send its stock price through the roof.
In fact, let me be even more specific...
According to Shah, this very large cap company's Slingshot Profits could start within the next 30 days...
And last for years to come.
Let me cut right to the chase.
Right now, some of the market naysayers are wringing their hands and raising wide-eyed questions about where this biotech is headed.
Its top-grossing prescription drug is slated to start losing its patent protection by the end of 2016. And it recently walked away from a merger deal that could have been a blockbuster.
But, not to worry...
Shah knows that what this company has on its platter now could soon make all of that seem like a drop in the bottom-line bucket.
Let me explain...
According to the World Health Organization (WHO), about 130 to 150 million people are infected with the Hepatitis C virus worldwide...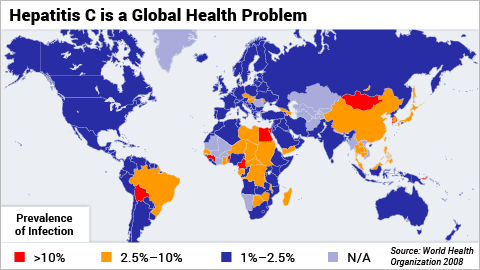 Including roughly 17.5 million people in Europe...
And about 3.2 million people in the U.S. alone.
They are all desperately looking for a cure for this deadly disease...
And conservative estimates put the Hepatitis C market at $20 billion a year.
Right now, Gilead has a prescription drug called Sovaldi that takes the lion's share of that - with about $2 billion in sales in the first quarter last year.
But Shah says all that could change when the company he has his eye on enters the fray.
Its new product has proven 99% effective in clinical trials...
And may come in at a price that undercuts the Sovaldi market.
There are other factors that make this a top Slingshot Profits horse to ride...
First of all, it is a major large-cap company - and as you will recall, that's one of the key criteria Shah looks for.
Right now, this biotech giant has a market cap of $102.8 billion. So you're not getting in on a high-risk start-up...
The company is already an industry leader... but profits are about to skyrocket.
Why? Two reasons...
First, in May of 2014, the FDA designated the company's Hepatitis C treatment a "breakthrough therapy," which gave it the coveted "priority review" status.
By December the treatment was fully approved, giving this company an automatic monopoly for the market.
That news by itself is enough to make this stock jump pretty significantly.
But here's the best part...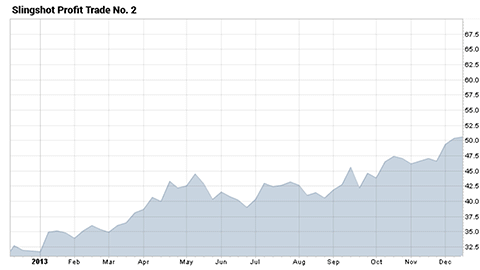 A secret "investment" I've been telling you about could set the table perfectly for enormous gains to this company's share price.
And with this company's impending exponential explosion - you'll be handed huge Slingshot Profits...
Shah estimates 130%.
But this one is moving fast. All of this is expected to go down before the end of the first quarter in 2015 .
That means your Slingshot Profits could easily start pouring in within the next 30 to 60 days - if you act now.
SLINGSHOT PROFIT TRADE NO. 3:
A Telecom "Double Play"
This instant winner is really two potential scores in one...
With the first beginning almost immediately... and the second shooting your profits even higher while you are still sitting back and enjoying your initial returns.
The telecommunications industry has long been considered a cash cow. Its U.S. revenues exploded from $293 billion in 2000 to nearly $390 billion in 2012.
The Slingshot Profits here could be staggering.
Shah's already focused in on one major play that could potentially yield early investors triple-digit returns... from a large-cap company that already has a $140 billion market cap.
And it could all start within the next 90 days.
According to Shah, a secret "investment" was made around 2008 that carefully laid the groundwork for some major corporate expansions for this company.
Then, in 2011, when it needed the approval to merge with another telecom giant, another secret "investment" was made - that paid off big time.
Now, this company is on the prowl again. And savvy investors need to get in early.
The company already controls 37% of the cable network market.
But soon, they could control nearly 57% - overwhelming all competition, with the next highest hovering way down around 8%.
Their revenues would explode.
As Shah points out, that explosion could be a very substantial telecom "double play" with very significant Slingshot Profits coming from two entirely different directions.
First of all there's a tax bonanza. In a tax-free, all-stock deal, the company staging the takeover will pay investors nearly $160 per share, buying nearly 300 million shares in all.
Which is one reason Shah is urging investors to get in now, before the move takes place.
The way Shah sees it, the second Slingshot Profits payout will begin to kick in as soon as the merger is approved.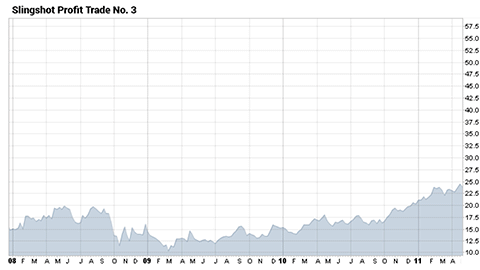 And this time, the return for investors could easily be even higher - 142% for starters according to Shah's calculations.
The company is predicting that once the deal is done, it will generate $1.5 billion in free cash flow within one year.
And based on past performance, that means investors could expect the free cash flow to rise to $5.29/share...
A very heavy gain by anyone's count.
The last time the company Shah has his eye on merged with another top telecom company, the Slingshot Profits were exponential.
In fact, since that 2011 merger, the company's stock has surged by over 140%.
Shah is predicting that the new merger could trigger a surge of double or triple that amount.
The final approval for this massive merger could come at any moment...
And I am going to make it as easy as possible for you to get in this opportunity.
Here's how...
Everything You Need to Make Big Money...
Shah's Slingshot Profits insights and updates are just part of what I consider the most authoritative, reliable - and lucrative - financial service ever offered.
It's called Capital Wave Forecast.
With the Capital Wave Forecast, Shah goes beyond simply predicting where massive waves of money are going to flow to and from in the markets...
He shows you what these capital waves really mean - instead of what the market-makers want you to think they mean.
And most importantly, he shows you exactly how you can best profit from them.
The proof of this is plain as day in the Capital Wave Forecast model portfolio...
Which boasts one of the most stunning track records I've seen in over the last 10 years.
As I mentioned before, in just the five short years Shah's been at the helm of Capital Wave Forecast...
He's led his readers to 93 double- or triple-digit wins.
This includes fast-moving gains of 350%, 371%, even as much as 455% and 456%!
The wild part is how fast a lot of them have come - and how much they've made for Shah's subscribers...
For instance, Shah's 371% pick on the FTSE China 25 scored those gains in under three months...
His 455% recommendation on the SPDR came home in less than two months...
His 456% win on Goldman Sachs rang up in less than 10 weeks...
And one of his TWO triple-digit winning picks on the FXI took just six weeks to pay off 232% gains.
Now Shah will be the first to tell you when it comes to investing, nothing is guaranteed. And while these huge gains might not come every day, there's no denying the potential fortune Shah's strategies can bring you.
Capital waves come in all shapes and sizes. And they can last from minutes to years.
But when a wave ends, Shah calls for a liquidation of all positions...
Which gives Capital Wave Forecast readers the chance to clean up huge, all at once.
And speaking of cleaning up huge...
Remember that right now Shah is sitting on the three tremendous Slingshot Profit opportunities that you can play right away.
First is the well-placed energy firm that could make you hundreds of thousands of dollars - or more - as its lucrative export opportunity takes hold...
Second is the major pharmaceutical company that just received a secret "investment" that helped it get its life-saving Hepatitis C drug approved. This company could make you financially independent for years to come, with a guaranteed built-in market of more than 100 million worldwide.
And third, the giant telecom company's pending makeover of the cable industry could give you a double Slingshot Profits triple-digit payout within the next 60 days.
But when you join Shah at the Capital Wave Forecast, there's plenty of other ways to make money as well...
In fact, Shah's pinned down two super urgent plays with new wealth opportunities for anyone who gets in early enough...
And here's how you can play them for BIG money in the months ahead...
BREAKING CAPITAL WAVE NO. 1:
Billions in Profits from Asian and European Equity Markets
We all know the old saying, "What goes up must come down." That has never been more true than it is right now in the Asian and European equity markets.
And Shah has a surefire strategy for riding the wave for fun and profits in both directions...
Right now, one of the easiest - and most lucrative - capital wave trades to ride is the "quantitatively boosted" stock markets of Japan, China and Europe.
Just like in America, when everyone was afraid the Great Recession was getting greater, and the Federal Reserve came to the rescue with QE ad nauseam...
Central banking crusaders are now joining hands to pump up Japan, China, and European economies, (which, of course, is really code for their stock markets).
A late October headline from Reuters trumpeted, "Japan's Central Bank Shocks Markets with More Easing as Inflation Slows."
Writing from China in early November, the Wall Street Journal wrote, "How China's Trying to Boost Its Economy: 'Qualitative Easing'."
And the Irish Times chimed in, "ECB Flags Willingness to Proceed with Quantitative Easing."
Of course, Shah has been showing his readers how to cash in on these rollercoaster economies since he first started Capital Wave Forecast.
And now, the real challenge for investors is to figure out how to make money coming and going as the quantitative boom waxes and wanes.
In each case, timing will be of the essence. And nobody controls the clock like Shah.
So, here is how Shah recommends playing it - for starters...
Let's start with Japan. The money moving into Japanese stocks is sizable. But, according to Shah, it is nothing compared to what's on the way.
As Shah says, Japan's stock markets are going to get flooded with wave after wave of cash coming out of fixed income investments...
Think of what all that liquidity will do to Japanese markets...
Stock prices will soar, just like they did here in U.S. after the Fed started pumping money into the system.
And then there's China.
China's been doing some of the same central banking liquidity pumping as Japan.
The result?
Boatloads of money have been moving into Chinese stocks...
And don't forget about Europe. On January 22, the European Central Bank said it would begin buying hundreds of billions' worth of bonds - about 70 billion a month to be exact.
Make no mistake: Europe is about to be whitewashed with cash.
Stocks are going to reach dizzying levels.
In fact, Shah's already making a fortune on Europe.
On January 6, he gave his readers a 382% gain trading the Euro.
Two weeks later on January 21, his readers pocketed another 143% gain.
That's a stunning 525% gain in just 15 days. Which means that if you had been in on the action, your $10,000 investment would have turned into an exponential $52,500 fast-cash profit.
But, that's just the beginning of the potential double-, triple-, and quadruple-digit returns that could soon be coming your way...
BREAKING CAPITAL WAVE NO. 2:
A Barrel of Money Off the New Oil Embargo
OPEC is trying to bankrupt America's shale boom. And, Shah says, they're going to succeed.
He's already warned his readers exactly what is about to happen to the major oil services companies as the saga unfolds...
"There are going to be huge oil services companies," he writes, "that will have to consolidate to stay in business.

"It's already started with Halliburton gobbling up Baker Hughes. Some of the less nimble giants will just get stripped of their capital and their leverage will keep rising as they try to borrow their way out of their lack of revenues.

"As for oil companies themselves," Shah says, "most of the over-leveraged newbies and go-it-alone bigger players won't get absorbed.

"Their up-front costs, which they borrowed heavily to finance, won't ever see enough revenue at a profitable enough per-barrel price to keep them from bankruptcy.

"And their equipment will all flood the market and cause a ripple effect on steel pipe makers and transport companies and railcar manufacturers."
So, how does Shah recommend you get in on the oil action now?
Simple.
You're going to get rich playing the fall of oil services giants, secondary players, explorers, and producers...
As Shah says, the oil plunge has already begun.
Global Research is calling the oil crash "This Decade's Version of the Dotcom Bubble."
And Shah can help you cash in on some massive profits.
And of course, that's all on top of the Slingshot Profit capital waves Shah is so excited about... with the three companies you can profit from right away...
Secret "investments" in these three companies are set to trigger massive Slingshot Profits to shareholders...
Slingshot Profits could literally hit any minute.
That's why I want to rush you Shah's Special Investor Alert, with the money-multiplying Slingshot Profits plays that I shared with you earlier...
So you can get into position on them before they explode into the double- or triple-money wins Shah's expecting them to become...
Capital Wave Forecast subscribers are already cashing in. Here's what a few of them had to say...
"Gains of 87%, 145%, and 102%"
"I am very pleased with your service. I took gains of 87%, 145%, and 102%. Keep up the good work, and thanks for being you!"
- Valerie S.
"A True Professional"
"Thank you for this great service. I love your sincerity and genuine concern for us traders that need the guidance of a true professional such as yourself."
- Kathy W.
"Up 80% in 2 Days - This is Totally Fun!"
"This is great! I made 49.7% gain last month thanks to your picks and explanations. Now I'm seeing opportunity everywhere! BP just gave me a double, GDXJ 80% in 2 days, and I rode EUO until yesterday before closing the call. And this is totally fun."
- Jack Q.
"More Success Than Any Other Investment Newsletter"
"I have been experiencing more success with this service than any other investment newsletter I have subscribed to, so thanks and keep up the good work. I really find your commentary and your ability to deliver it in a way that benefits novices and experts alike is impressive. Thanks."
- Thomas P.
"Banked $1,000 Profit"
"I banked around $1,000 profit, thank you."
- Ed D
"Setting Us Up For Great Investing Success"
"I can see that you are setting us up for great investing success. I have been investing for 20+ years and I have used a variety of investment services. What you are doing is unique. You have a great talent for expressing yourself and describing what is happening in the market. Your audience ranges from novices to experienced, yet somehow you do not talk above the novices or below the experienced. I feel your passion and that you are really with us and you care."
- Marcello F.
"10x My Subscription"
"I am absolutely thrilled to be aboard. The first recommendation gave me a profit of more than 10x my subscription in 2 days!"
- H. Tanner
"I Believe You Are A Truly Sincere Man"
"I only wanted to say thanks for providing the Capital Wave service. I have been with you from the start and I believe you are a truly sincere man. I have enjoyed the education you provide and I'll take my chances with you. On my own, I have no chance! Thank you again."
- Richard G.
"$36,000 Profit in 3 Days"
"One year ago I wouldn't have thought that someone in the world could make 1,000% in 3 days. Nor that I could make $36,000 profit in 3 days. Now I know it is possible."
- Eric D.
And Now, It's Your Turn to Turn a Profit!
Every day my inbox is full of messages from readers who have ridden Shah's capital waves to major profits...
And that's why I urge you to take advantage now of this limited-time opportunity to join Shah's Capital Wave Forecast...
Very soon, you will have every one of his profit-making tools at your disposal, too...
As well as his exclusive recommendations on how to put those tools to work on every wave that breaks - big or small, over the short haul or the rest of your life.
I'm going to make this very easy for you.
When you join Shah at the Capital Wave Forecast, you'll immediately receive his Special Investor Alert with full details on the three major Slingshot Profits payoffs. This exclusive report will show you:
How a secret "investment" by this large cap energy company could make shareholders hundreds of thousands, or perhaps even millions, of dollars in Slingshot Profits just as this company turns the tide on LNG exports.
How a secret "investment" by a relatively obscure pharmaceutical company could help grab the lion's share of a $20 billion Hep C market - and send shareholders' Slingshot Profits skyrocketing for decades to come.
How an "investment" by this major telecom giant is about to let this company gain control of 57% of the cable industry - and give shareholders a massive double Slingshot Profit within the next two months alone.
And that's just the beginning. By following Shah's lead and riding the coming capital waves, you could see huge, quick, and reliable Slingshot Profits payouts - on large-cap companies - time and time again...
Like Facebook's shareholders, who made a stunning 137% Slingshot Profits payout in just one year, thanks to this "secret" investment.
Like Regeneron investors, who got back 200% in hefty Slingshot Profits.
Like shareholders of Rite Aid, who were awarded a 431% Slingshot Profits return in just 18 months.
Like Cheniere, where this secret strategy sent its stock skyrocketing from a paltry $2.41 to a remarkable $70, creating massive Slingshot Profit payoffs.
And investors in Google scored a stunning 180% in Slingshot Profits after its secret "investment" was made.
In the coming months, Shah expects even more extraordinary capital waves, Slingshot Profits, and unprecedented opportunities on Wall Street and around the globe...
And soon, they can all be yours.
Join Shah at the Capital Wave Forecast right now, and you'll also get:
Capital Wave Forecast Trading Alerts - With Shah's service, you'll get precise recommendations on entering and exiting trades whenever Shah's analysis indicates the time is right for action. Most of the time, these will come to your inbox during trading hours, or in preparation for the next trading session...
The Weekly "Undercurrents" Forecast - This regular weekly release is Shah's in-depth report on the events and forces shaping world markets. These detailed dispatches will ensure that you'll get your shot at the lion's share of every wave. The chance to grab all the upside you can. And the opportunity to profit from both upward and downward moves...
24/7 Access to The Capital Wave Forecast Web Resource - Once you're set up with a username and password, you'll be able to tap into everything Shah's service offers: all the issues and trading alerts. The entire service archives. Recordings of all of Shah's members-only conference calls.
Plus you'll get answers to FAQs... and the ability to monitor how every position in the entire Capital Wave Forecast portfolio is performing. Anytime you want, all in an easy-to-understand format.
Now, let me put this into perspective...
Capital Wave Forecast is the same strategy Shah has used for the past 30 years as a master trader and hedge fund manager to build the wealth of millionaire clients.
If you wanted to become one of Shah's personal clients or invest in one of his hedge funds, you'd have to pony up at least $1 million. And "lock up" your money for years.
That's just the way the hedge fund business works.
So, I think you will agree that the regular cost of $4,000 per year for Capital Wave Forecast would probably be a bargain at twice the price.
But you won't pay twice the price... the full price... or even half the price. For a limited time only, you will pay less than one-half of the price for the full package of Capital Wave benefits!
That's not all...
Even with all of that, Shah is insisting that his Capital Wave Forecastbe covered by a "Double Protection" guarantee.
Your Capital Wave Forecast Gold-Clad "Double Protection" Guarantee
Here it is:
Protection Layer #1: If you're not 100% satisfied during the first 30 days of Shah's Capital Wave Forecast, for any reason...

Simply call us toll-free, and all your subscription money will be rushed back to you.

Protection Layer #2: If, at the end of your first year of Capital Wave Forecast, Shah hasn't shown you, based on his published portfolio, at least six triple-digit winners... Simply let us know by calling us toll-free, and you'll get another year subscription for free.

I am actually 100%-money-back-gold-clad guaranteeing that you'll have the opportunity to see at least six 100% winners - at minimum - in the next 12 months...

Or you get another year on the house.

That could make you at minimum six times richer than you are now.
As I said, I have never seen a risk-free guarantee this bold anywhere... anyplace... anytime... in my entire life. And you won't either.
But to tell you the truth, from where I'm sitting as Shah's publisher, it's actually a moot point - because there is really no risk at all... for him or you...
I saw how this secret "investment" made by Wall Street slingers for large-cap companies caused their prices to soar 180%... 431%... 800% and even 2,721% virtually overnight...
Bottom line: I don't have a single doubt about offering a guarantee this bold.
Now, I know that with a chance to get 50% off the price - plus TWO tiers of Gold-Clad money-back, satisfaction-guaranteed protection...
You may be thinking, "What's the catch?"
The catch is this: After this brief campaign is over, the subscription price for Capital Wave Forecast will jump considerably - all the way back up to the standard $4,000 price others before you have gladly paid. And perhaps even more.
However, if you act today there's one more huge benefit...
By acting now, you can lock in your special price for as long as you're a subscriber to Capital Wave Forecast.
That's our pledge to you.
You've seen how Slingshot Profits move waves of capital time after time and again - and how Shah Gilani could help you tap into them for gain after triple-digit gain.
And now for a short time you can save 50% off the price of the Capital Wave Forecast.
Plus you have two ways to not only ensure that you're completely satisfied... but to also make sure that you have the opportunity to see - at minimum - no less than six triple-digit winners within the next 12 months. Not to mention every gain in between.
So, I urge you, sign up now for Capital Wave Forecast today - and within the next 24 hours...
You could be coming in on all of Shah's most lucrative open positions...
You could be cashing in on his major Slingshot Profit payouts...
And you could be riding the next big capital wave heading this way at any moment.
Just click the button below to see how you can get in on the Capital Wave Forecast right now. Or simply call 1.855.509.6600 or 1.443.353.4770 (for international callers) and mention Priority Code EEDIR2DY.
Now you can start getting Slingshot Profits rich with the help of Shah Gilani's Capital Wave Forecast.
Shah Gilani welcomes you. And so do I.
So click the button below to cash in now on Slingshot Profits of a lifetime. This very moment... while the opportunity still lasts.
Sincerely,
Alex Williams
Associate Publisher, Money Map Press
January 2015
P.S. I can't stress this enough: Shah's only offering you 50% OFF the retail subscription rate for his Capital Wave Forecast for a very short time. And I have no idea how long he's willing to virtually give the research service away for this price - the offer ends when he calls me and says it ends. But by then, it'll be too late for you to save big on all his incredible trades. So click here to lock in your money-back, Gold-Clad guaranteed subscription now...