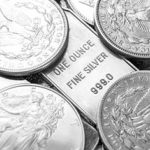 Over the last 12 months, the price of silver is up a remarkable 16%.
Since its lows of early 2016, the metal has gained an impressive 42% so far.
I think 2020 is setting up to be another positive year for this precious metal.
Here's a look at the details on silver's fundamental and technical setup, and what that means for the price of silver in 2020.