The price of silver enjoyed a bullish uptick over the past week, so any pullback now should come as no surprise.
In fact, silver prices rallied 5.7% in the last 10 days of January, and a stunning 15.3% from mid-November.
A near-term consolidation in silver prices would not only be expected, it will be healthy as such dramatic gains are digested before the next move.
I fully expect that move to be higher for a number of reasons.
First, the U.S. dollar is behaving like it has topped and has begun trending downward.
Fundamentally, silver's been in a deficit since 2013 - demand has outstripped supply every year since.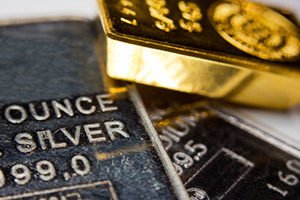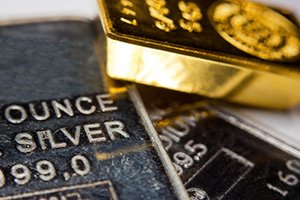 And if we consider the potential for the "January effect," where silver's performance in January could be indicative of its expected performance for the balance of this year, then 2019 looks great.
Sign up for SMS so you never miss special events, exclusive offers, and weekly bonus trades.
With the silver price up by 3.55% in January alone, that suggests a potentially bumper year for this precious metal.
Here's a closer look at how the price of silver is trending...
How the Price of Silver Is Trending In February 2019
Silver enjoyed a tremendous past week, running dramatically higher from $15.85 on Tuesday all the way to peaking at $16.15 early on Thursday.
And this happened despite relative strength in the DXY. The market was waiting for the Fed's rate decision and post-meeting statement.
THREE STOCKS: Any one of these cannabis companies could potentially deliver a 1,000% windfall. Click here to learn more...
With a dovish demeanor from the Fed, the dollar took a big hit on Wednesday, with the DXY dropping from 95.9 to 95.3 in the 30 minutes after 2 p.m.
The peak in silver prices this week came Thursday morning at 8 a.m. around $16.15. Then the dollar began a relief rally that took it from 95.25 all the way to 95.85 on Monday.
The price of silver then backed off and began February digesting its impressive January gains.
Friday saw a morning bounce that took gold back up to $16.03 from an overnight low of $15.93.  But profit taking returned, and silver finished the week at $15.91.
On Monday, silver consolidation got a bigger grip as the DXY climbed to 95.85. That pushed the grey metal down to $15.70 at 7 a.m., but it managed to recoup somewhat to close at $15.84.
Now, here is my newest target for the price of silver in 2019...
Here's Where the Price of Silver Is Headed Next