By STEPHEN MACK, Money Morning • 
---
Limited Time Presentation: Meet the only UNDEFEATED man in the industry. Over the last five years he's issued 119 trades with ZERO realized losses. All 32 of his closed positions have been WINNERS. His average gain is 70% (and that's without using a single option). This man is nothing like anyone you've ever met. He is prepared to share his strategy with you, and for free. Click here before September 26 to sign up. 
---
Dear Reader,
Water – not gold, oil, or uranium – is the single most precious resource on the planet.
It's the one commodity that is an absolute daily necessity for every human being. And it's scarcer than you might think.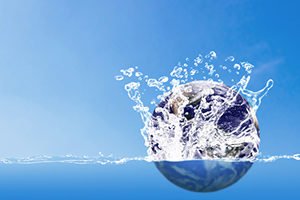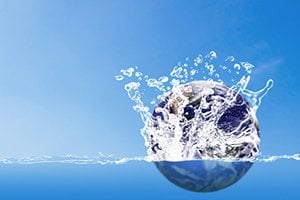 That's why the water companies helping to make it more accessible are must-have­ stocks in your portfolio. These are the companies that are actually helping us survive and overcome the global water crisis.
About 4 billion people live in conditions of extreme water scarcity. That's more than half the world's population.
Only 2.5% of all the water on earth is drinkable fresh water. And of that fresh water, only 1% is readily accessible.
With the earth's total population rising every day, the process of delivering drinkable water to communities around the globe is only becoming more essential.
So we've got three water stocks that have developed smart solutions to make water less scarce – and therefore save lives across the globe.
That includes improving water infrastructure to prevent water loss – which amounts to 7 billion gallons a year in the United States right now.
And it includes turning the saltwater in the ocean into drinkable fresh water, as one of our picks specializes in. Desalination was once too energy-intensive to be viable in most places, but the third company we'll show you has helped to cut the energy input by more than half.
---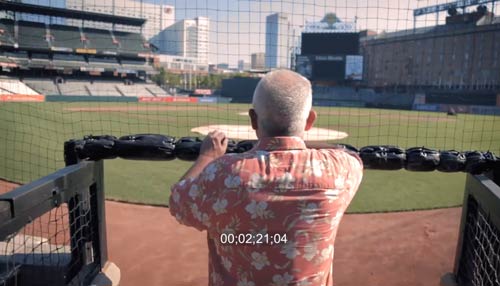 119 Plays, Zero Realized Losses (INSANE!) 
He's a whiskey-drinking, truck-driving, country music-loving REDNECK. But he's also the only undefeated individual in this entire industry (at least that I know of).
All 32 of his recommended closed positions are winners! Exactly 85 of his 87 open plays are up in price (as of August 8). And next week, he's revealing his undefeated strategy for the first (and probably) last time. Get your name on this list NOW before it's too late.
Finally, we'll tell you how you can get our favorite water stock of all – one that has already earned 136% since Money Morning Executive Editor Bill Patalon first recommended it in 2013.
---
So let's get right to it. Here are three top water stocks to buy now…
Top Water Stock No. 3: Mueller Water Products
In its latest report on infrastructure, the American Society of Civil Engineers gave the United States a D grade for drinking water and D+ for wastewater.
But Atlanta-based Mueller Water Products Inc. (NYSE: MWA) is helping to turn that around.
Some of Mueller's subsidiaries of go back 160 years, providing essential products for governments and utilities like fire hydrants, gate valves that make local water provision possible.
More recently, under its trademark Intelligent Water Technology (IWT) product line, Mueller has developed a number of solutions to greatly improve efficiency and safety in water management.
Thanks to the suite of IWT products, utilities can account for nearly every drop of water in their systems.
Mueller's Echologics line of leak detectors, for example, are actually able to listen to pipes buried underground to detect if water is flowing where it shouldn't be. That way, repair techs can get on the problem instantly and prevent a potentially enormous amount of water loss in the system.
Products like these can literally be lifesavers when droughts strike. According to the Environmental Protection Agency, water main leaks account for 7 billion gallons of water lost in the United States every year.
IWT products also enable remote pressure monitoring, automated flushing to comply with EPA standards, and smart metering to ensure maximum efficiency.
All this is connected to the Internet of Things via Mueller's Mi.Net service. That allows virtually every aspect of a water network – from the plant itself to each individual home and everything in between – to be controlled remotely.
Mueller Water Products generates more than $1 billion in revenue. One of its clients is the state of California, the biggest and one of the most drought-prone states in the U.S.
MWA is on pace to increase its earnings per share (EPS) 20% in FY2018 and to increase it another 40% by 2020. Both its price/earnings ratio for the last 12 months and its price-to-book ratio are 30% below industry average, suggesting it could be due for a rise.
Plus, it currently offers a dividend yield of 1.73%, which is 40% better than the rest of the industry.
Next up, a company that is dramatically expanding the pool of available drinking water…
Top Water Stock No. 2: Consolidated Water Co.
One of the most promising solutions to water shortages is revealed by looking at some of the areas with the worst water shortages on the planet…
There's Cape Town, South Africa, which is bracing for a potential "Day Zero," when residential taps are turned off and water is dispensed in rations.
Or there's Perth, Australia, whose residents brought European water-use habits to a much drier climate and have found their reservoirs and aquifers dangerously depleted as a result.
In the Middle East, Israel has faced four straight years of drought. The nation's Water Authority warned of a long-term water shortage earlier this year.
And of course, in the United States, Southern California combines a desert climate with a population glut. That leads to water supply issues whenever the weather is drier than usual.
In spite of their shortages, all these areas are located near the most abundant source of water on the planet: the ocean.
Historically, that hasn't been much use to communities in need of fresh water. But now that there are companies like Consolidated Water Co. Ltd. (NASDAQ: CWCO) that specialize in desalination, fears about water scarcity may soon be a thing of the past for these regions.
Consolidated Water set up its first desalination plant in 1975 on Grand Cayman Island. Fourteen years later, it implemented the reverse osmosis desalination technology that it still uses today in Caribbean islands that also have plenty of access to ocean water but few freshwater sources.
From there, CWCO's subsidiaries Cayman Water and Aerex Industries purify the water and deliver it directly to all categories of customers.
With a market cap of about $210 million, this one is a speculative play. But considering the massive growth in the industry – by 2020 analytics firm Elsevier projects the desalination market will be more than four times what it was in 2010 – it's one of the better bets you can make.
Wall Street agrees. All analysts tracked by FactSet and Money Morning rate Consolidated Water a "Buy" or "Strong Buy."
The company's EPS was up 74% in 2017, and according to FactSet, it's expected to be up 53% in the last two quarters of 2018 from the year before.
On top of that, its price-to-book ratio compared to the industry average suggests CWCO is due for a 100% rise in short order.
But a big part of the reason desalination is even profitable for companies like Consolidated Water is because of our next company…
Top Water Stock No. 1: Energy Recovery Inc.
The problem with desalination is – or was – the cost. It's a highly energy-intensive process.
But Energy Recovery Inc. (NASDAQ: ERII) in California has been a major force in making it viable for communities around the globe.
The company's PX Pressure Exchanger, first introduced in the late 1990s, uses the hydraulic energy of a desalination plant's wastewater to push more new seawater into the membranes that filter it for consumption.
This small, ingenious device – which requires no electricity to run – can reduce a plant's total costs by up to 60%. It currently accounts for $1.4 billion in savings for desalination plants around the world every year. Recent contracts range from the American desert to the Middle East to China and India.
A big reason plants choose ERII, aside from efficiency, is durability. The Pressure Exchanger requires zero maintenance. And it essentially never wears out.
In 2011, according to Water & Wastewater International, the company bought back some of its units from a plant in Perth to check the wear and tear after five years of use. There was none. The ceramic apparatus was so pristine that even pencil marks made during manufacturing were undisturbed.
The company's measurements suggest that plants can expect .003 inches' worth of wear – about half a pinhead's worth – on their products every 25 years.
That kind of durability would be desirable in any industry. But when plant downtime can disrupt a community's water supply, it's no wonder plant operators turn to the most dependable option time after time.
Energy Recovery's sales have been steadily rising over the last several years, from $30.4 million in 2014 to $63.2 million in 2017. Earnings per share (EPS) shot up from $0.02 in 2016 to $0.22 in 2017. That's 1,000% growth in just one year.
According to FactSet, the company's EPS is projected to more than triple to $0.67 by 2019.
That earnings growth has been enough to catch the attention of several Wall Street analysts. Out of four analysts tracked by FactSet, all of them rate ERII a "Buy," and three of them set a price target of $20.
That would be a 121% rise from today's share price.
So here's a company in a booming industry that is helping to solve one of the most life-threatening problems of our time. That should be an easy choice for investors.
But not quite as easy as our next choice…
The One Water Stock That's Even Better than Any of These Three
Our favorite water stock of all has a hand in water desalination and water infrastructure. Plus, it is also a major provider of wastewater treatment, another successful measure against water scarcity.
In fact, this juggernaut serves over 150 countries and generates nearly $5 billion in annual revenue. Its earnings are on pace to nearly double by 2021. And as we mentioned at the top, it has already gained 136% – not including dividends – for Private Briefing subscribers since Bill Patalon recommended it in 2013.
Bill sees more gains on the way, too.
"The water issue isn't going away," Bill writes. "Indeed, it's only going to get worse." That means companies like this top pick "can count on years of rising demand for everything they offer."
Get that stock's name here (free for Private Briefing subscribers. If you don't have access to all Private Briefing stocks, keep reading below to learn how to get that today…).
For the first time ever, our Executive Publisher, Mike Ward, has found a man with an undefeated track record.
And, also for the first time ever, that man is exposing the trick to his trade.
This guy's got 30 years of experience, and in the last five years he has zero realized losses under his belt. Zero losses!
This could be your ticket to your own perfect portfolio. Click here to RSVP now.