By BILL PATALON, Money Morning • September 24, 2018
---
Editor's Note: Following his lead, you might never take a loss on a trade again – he tells all in an exclusive event, Wednesday, September 26.
---
Dear Reader,
I first unveiled this "baby biotech" to my Private Briefing subscribers in our very first publication.
And it's been a huge winner for them since then.
Your "win" was extended by a big day last Wednesday when bullish news about a drug this company is working on with partner Gilead Sciences Inc. (NASDAQ: GILD) shot our stock up 16.5%.
In short, the stock I'm showing you today is a proverbial "10-Bagger" – the Holy Grail of stock picking. Heck, it almost became a "13-Bagger."
This is actually the third "10-Bagger" we've brought you in the seven years we've been blessed to be your market guide.
So let's take a look…
Stopping Good Cells from Doing Bad Things
The stock is none other than biotech Galapagos NV (NASDAQ: GLPG). And its Sept. 12 close at an all-time record high of $119.71 means the Belgium-based specialist in "orphan drugs" has zoomed 1,292% from our August 2011 recommendation price of $8.60 a share.
Galapagos zoomed last Wednesday after the two partners revealed late Tuesday that a new drug meant to help combat rheumatoid arthritis (RA) achieved its goals in a phase 3 study – the last class of studies whose success paves the way for a "new drug application" for U.S. Food and Drug Administration approval.
After the market closed Tuesday, the two drugmakers said the RA drug – known as filgotinib – hit key goals in this study. The patients in this study had previously experienced an "inadequate" response to other drugs. But not from filgotinib.
---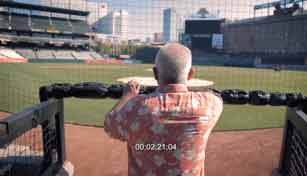 119 Trades, 0 Realized Losses (INSANE!)
He's a whiskey-drinking, truck-driving, country music-loving REDNECK. But he's also the only undefeated individual in this entire industry (at least that I know of).
All 32 of his recommended closed positions are winners! Exactly 85 of his 87 open plays are up in price (as of August 8). And next week, he's revealing his undefeated strategy for the first (and probably) last time. Get your name on this list NOW before it's too late.
---
Filgotinib is what is known as a "JAK1 inhibitor." This stands for Janus kinase inhibitors (or jakinibs) and is a type of medicine that blunts the family of JAK enzymes. And that, in turn, interferes with something called the JAK-STAT signaling pathway.
This signaling pathway is like a high-speed communications cable that carries chemical signals that originated outside of a cell right into the cell's nucleus. These "signals" are like instruction sets that help guide such physiological processes as immunity, cell division, cell death, and even tumor formation.
When there's a problem with that cell-signaling process, released enzymes can cause inflammatory and immune responses like those seen in RA.
By "inhibiting" the JAK1, JAK2, and JAK3 enzymes, research has shown Jakinibs can blunt those maladies.
As I know from the many years I've spent covering biotech – first as a journalist, and now as an analyst, guru, and stock-picker – this capability is a big deal.
Credit Suisse analyst Vamil Divan believes filgotinib can become a $2.5 billion drug. And he says there's an 80% probability it will be approved.
Research seems to show that the drug is more effective than rivals – and with fewer side effects.
"These data are particularly encouraging as we look ahead to phase 3 results from the ongoing […] trials, which are exploring filgotinib in other populations of patients with rheumatoid arthritis," said Gilead Chief Science Officer John McHutchison in making the announcement.
The two companies are also investigating filgotinib for other diseases, including Crohn's disease.
And Galapagos says its core technology has shown promise with inflammatory diseases, idiopathic pulmonary fibrosis, and atopic dermatitis.
We'll be looking more closely at this stock – and several other big winners that still have room to run right here in the coming weeks. So be sure to stop back.
Limited-Time Presentation: Meet the only UNDEFEATED man in the industry. Over the last five years he's issued 119 trades with ZERO realized losses. All 32 of his closed positions have been WINNERS. His average gain is 70% (and that's without using a single option). This man is nothing like anyone you've ever met. He is prepared to share his strategy with you, and for free. Click here before September 26 to sign up.
Follow Money Morning on Facebook, Twitter, and LinkedIn.