Welcome! You just took a giant step toward financial freedom by joining Money Morning.
Now you have access to all the recommendations, strategies, and tools you need to make money in any market.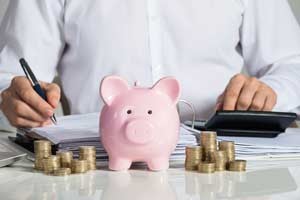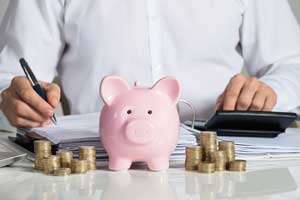 Let's build on that momentum. Below are three more moves you can make to help you reach your personal wealth goals as quickly as possible.
Take these steps right now to set yourself up for a lifetime of profits.
Step 1. Get Your "Buy" List Ready
2019 was a stellar year for stocks. Now in 2020, stocks are down sharply from their highs early in the year and have entered a bear market on fears of the COVID-19 pandemic and a possible recession.
That's why it's so critical to invest in well-run, profitable companies that can withstand any kind of market conditions... companies in must-have industries that sell products and services the world simply cannot live without, even if the economy takes a dive.
We've put together a list of the seven best stocks to buy in 2020, each meeting those criteria. You'll want to accumulate shares in these companies over time, buying on temporary dips to help grow your wealth over the long term.
Click the link below to access this special report, and then get to work making up your "buy" list.
The 7 Absolute Best Stocks to Buy for 2020
Step 2. Structure Your Portfolio for Maximum Gains
Stock selection is important, but it's only one part of the wealth-building equation.
To really maximize your returns, you need a portfolio structure that takes into account the level of risk your portfolio is exposed to at any given time. You'll also need to revisit it periodically and make adjustments to keep it properly balanced.
Sound complicated? The good news is it's not at all. If you can understand the food pyramid from when you were a kid, then you can understand the "50-40-10" portfolio model.
Its risk-parity approach makes it easy to measure an investment's contribution to your overall portfolio's risk and manage that change over time.
You can't do that with conventional portfolio models that focus on asset allocation to the exclusion of everything else.
This risk-parity approach outperforms passive and index-based investing by nearly 440%.
That means investors who ignore the importance of portfolio structure are leaving a lot of money on the table - money you could be pocketing yourself.
Learn how to put the 50-40-10 portfolio model to work for you here.
Step 3. Make Sure Your Brokerage Account Is Set Up to Trade Options
Investing in stocks (the right ones, and the right way) will put you on the path to long-term wealth.
But if you're not trading options, you're missing out on one of the fastest moneymakers on earth.
Options aren't complicated - anyone can learn how to trade them. And they can be incredibly lucrative.
They give you the opportunity to double your money, sometimes in just a few days. You don't need to put up a lot of money, either. You can start with as little as $500.
Best of all, it's never been easier to get set up to trade options. Everything you need to know to open your brokerage account and obtain the special clearance necessary for options trading can be found right here:
How to Set Up Your Options Trading Account
There you have it. Once you've taken these three steps, you'll be miles ahead of the investing "herd."
Of course, we'll keep sending you new ideas to help you grow your money and get you closer to where you want to be financially... and beyond.
So think big.
Because with Money Morning, you're well on your way.