Clean energy stocks are looking sweet for investors in the long term. That's because clean energy will account for 33% of all U.S. electricity generation by 2016 - up from 16% today, according to the Energy Information Administration.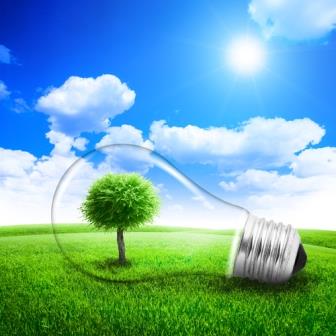 Moreover, solar, wind, and geothermal production are expected to double over the next 25 years, according to the same report.
And last year was a banner year for clean energy. Renewable power for electric generation soared 23%, making it the second biggest source of new generator capacity. Favorable green energy trends from U.S. President Barack Obama's Climate Action Plan initiative also sparked industry growth.
Clean energy has become more than a trend - it's now a conscious and sustainable choice for many Americans. It accounted for nearly 40% of all new domestic power capacity installed in 2013.
The following are clean energy stocks that promise to benefit most from the alternative energy industry's burgeoning inclusion into our daily lives...
Clean Energy Stocks Poised to Outperform
Solar Energy Stocks
The U.S. solar industry enjoyed a record year in 2013. Solar accounted for 29% of all new electricity generation added in 2013, up 10% year over year, according to the Solar Energy Industries Association. Robust growth in the sector is expected to continue as solar energy becomes more efficient and cost-effective.
A key firm in the space is First Solar Inc. (Nasdaq: FSLR), founded in 1999 and based in Tempe, Ariz. First Solar provides solar energy solutions worldwide. Shares are up more than 44% over the last 12 months and up 32% over the last three months thanks to impressive earnings and a rosy guidance. Brean Capital initiated coverage on First Solar with a "Buy" rating just last week with a $83 price target. Shares were trading at $65.86 on April 29.
Wind Energy Stocks
U.S. wind power accounts for 4.1% of U.S. electricity - enough to power an equivalent of 15.5 million homes. Over the past five years, the U.S. wind industry spent $15 billion annually on average and provided more than 30% of all new power capacity installed, according to the American Wind Energy Association (AWEA).
But the United States has only put a fraction of its wind energy potential to use. The AWEA reports that the country's land and offshore wind energy potential could provide enough electricity to power it 13 times over.
The Global Wind Energy Council expects wind energy growth to accelerate worldwide over the next several years, with most emanating from emerging markets.
A promising player in the arena is Vestas Wind (OTCMKTS ADR: VWDRY). It's the world's leader in wind power applications. Since Vestas' start in 1979, the Denmark-based company has installed some 40,000 wind turbines in 65 countries.
The company launched five new products in 2013 and continued with the development of a new turbine for the offshore market. "Vestas will be our primary move once the wind sector begins its breakout," Money Morning Global Energy Strategist Dr. Kent Moors wrote.
Hydropower Energy Stocks
Hydropower supplies roughly 20% of the world's electricity - and it's the cheapest source, with the lowest cost per kilowatt hour. According to the International Energy Agency, electricity generation from hydropower and other renewable energy sources will increase 60% from 2004 through 2030.
A dominant clean energy stock in the sector is Brookfield Renewable Energy Partners LP (NYSE: BEP). The company operates one of the largest publicly traded pure-play renewable platforms globally. Its portfolio is primarily hydroelectric. Diversified across 70 river systems and 12 power markets in the United States, Canada, and Brazil, Brookfield's output is sold predominately under long-term contracts.
BEP boasts a portfolio of high-quality assets with strong growth prospects. Its business is positioned to generate long-term cash flows. Current quarterly distributions are $0.3874 per share, for a 5% yield. BEP stock traded at $29.16 per share on April 29, up 11.47% in 2014.
Another way to invest in clean energy stocks - with less risk - is through exchange-traded funds (ETFs). ETFs provide diversification with a basket of sector-related stocks.
First Trust Global Wind Energy ETF (NYSE Arca: FAN) owns a portfolio of equities that provide goods and services to the worldwide wind energy industry. Each component security must have a market cap of at least $100 million and meet certain investment-related requirements.
FAN stock has made an impressive 50.06% gain over the last year and is up 6.17% in 2014. Shares traded at $12.05 on April 29.
Guggenheim Solar ETF (NYSE Arca: TAN) is an index designed to track companies that engage in business within the global solar segment. The portfolio consists of 33 securities selected based on their importance to the solar industry.
TAN stock has gained 97.22% since this time last year. Year to date, shares are up 15.15% and traded at $40.47 per share on April 29.
PowerShares Global Clean Energy ETF's (NYSE Arca: PBD) goal is to deliver capital appreciation through investments in global companies focused on green and renewable sources of energy.
Another winner in clean energy stocks on the rise, PBD shares are up 42% over the last year and 7.29% in 2014. Shares were trading at $12.95 on April 29.
Related Articles: