This year's white-hot deal-making has put a lot of companies on our stocks to watch list. Amid global takeover activity that's up 53% year over year, and a burst of tax inversion deals, spin-off action has been somewhat overshadowed.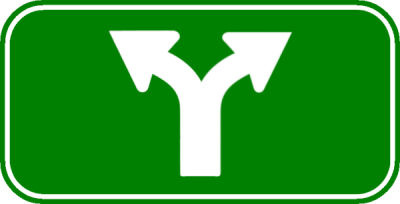 However, a flurry of spin-off announcements have come over the last several months amid worries of rising interest rates. Indeed, 28 spin-offs were completed in the first six months of 2014, up from 18 in the same period a year ago, Joe Cornell, head of Spin-Off Advisors, told Barron's.
In completing a spin-off, a parent company must frequently float bonds to reapportion debt between the parent company and its "offspring." Sometimes, the parent company is also obligated to fund a one-time dividend from the spin-off to the parent company, Barron's explained.
Cornell expects 2014's second half to be equally as brisk as the first, with this year's spin-off total estimated at 57. That would be handily above the 37 in all of 2013 and would also mark the most spin-offs completed since 2000, when there were 66.
For investors, this means profit opportunity ahead...
Investing in Spin-Offs
Several studies show that spin-off companies tend to outperform their parent companies as well as the broader stock market.
For example, a 25-year Penn State study showed that stocks of spin-off companies outperformed industry peers and the S&P 500 Index by about 10% per year. And a JPMorgan study revealed that spin-offs beat the stock market by more than 20% on average during the first 18 months after the transaction.
Spin-off shares tend to be inexpensive right out of the gate for several reasons. First, investors frequently sell when they receive stock in the new company - one they never intended to own. Second, spin-offs are dumped by index funds when the new company isn't part of the underlying index. And finally, institutional fund managers are quick to sell spun-off shares due to their lack of liquidity or dividend.
Yet providing a cushion to the spin-off stock prices are insiders who often receive generous incentives to make the spin-offs work. Plus, management of the newly separated company is keen on finding ways to boost shareholder value.
That's why we're putting the following expected spin-offs on our stocks to watch list.
18 Upcoming Spin-Offs Among Stocks to Watch Now
Noble Corp. (NYSE: NE) is set to spin off its standard spec drilling units on Aug. 1. Noble originally planned to do an initial public offering of Paragon Offshore PLC instead of a spin-off, but scrapped the IPO in May amid adverse market conditions. Paragon will trade on the New York Stock Exchange under the ticker "PGN." The London, UK-based company, formed in 2013, booked $1.9 billion in sales for the fiscal year ended Dec. 31, 2013. NBL shareholders of record July 23 will receive one PGN share for every three NBL shares owned.
Demand Media Inc. (NYSE: DMD) will spin off its domain name business, Rightside Group, on Aug. 1 to shareholders of record July 25. DMD shareholders will receive one Rightside share for every 5 DMD shares held. Rightside will trade on the Nasdaq under the symbol "NAME."
Tribune Co. (OTCMKTS: TRBAA) is scheduled to spin off its publishing arm, Tribune Publishing Company, on Aug. 4 to shareholders of record July 28 at a rate to be determined. Shares of the new company will trade on the NYSE with the ticker "TPUB."
General Electric Co. (NYSE: GE) will spin off 20% of its consumer lending business, Synchrony Financial, before the end of July via an IPO. The remaining shares will be spun off to investors in 2015. Shares will trade on the NYSE under the symbol "SYF."
Kimberly Clark Corp. (NYSE: KMB) is scheduled to spin off its healthcare unit, Halyard Health, in Q3 2014. No further details are yet available.
Occidental Petroleum Corp. (NYSE: OXY) will shed its California assets in a spin-off to be completed later this year or early next. Only the spin-off's name, California Resources Corp., is now known.
E I DuPont De Nemours & Co. (NYSE: DD) announced in October 2013 it will depart from its performance chemical unit in a spin-off. The new company is expected to debut sometime this year with a name, symbol, and exchange yet to be announced.
Agilent Technologies Inc. (NYSE: A) will spin off its electronic measurement unit, Keysight Technologies, in November. No additional details are available.
Vorando Realty Trust (NYSE: VNO) will spin off its strip mall assets sometime this year. The offspring, Strip Shopping Mall, will trade as a real estate investment trust (REIT).
Automatic Data Processing (Nasdaq: ADP) is on tap to spin off its dealership management software arm, ADP Dealer Services, in Q4 2014.
Kimball International Inc. (NYSE: KBALB) will spin off Kimball Electronics before the end of 2014.
Liberty Media Corp. (Nasdaq: LMCA) will spin off Liberty Broadband, its cable assets, sometime in the second half of 2014.
American Realty Capital Properties Inc. (Nasdaq: ARCP) will spin off its $2.2 billion multitenant shopping-center division to shareholders in 2014's second half.
Alliant Techsystems Inc. (NYSE: ATK) is set to spin off its outdoor sporting groups segment before year's end.
Exelis Inc. (NYSE: XLS) plans to spin off its government services unit, Exelis Mission Systems, before the end of the summer.
QEP Resources Inc. (NYSE: QEP) is preparing to spin off its midstream subsidiary Entrada Midstream Inc. before the end of the year.
Patriot Transportation Holding Inc. (Nasdaq: PATR) will spin off its real estate business later this year or early next year.
Vivendi SA (OTCMKTS ADR: VIVHY) is expected to spin off its mobile and Internet unit before 2014's end.
Today's Top Story: More than 10,000 Baby Boomers are retiring in the United States every day. And that's creating a huge opportunity for bioscience investors. Here's why...
Related Articles: