Hot stocks to watch today: Second-quarter earnings, up 10% with three-quarters of S&P 500 companies reporting to date, have handily beat consensus forecasts of 7%, according to FactSet. Revenue, up 5% on average, is also coming in ahead of projections.
With little on this week's economic calendar, earnings will again dominate markets. Following are 10 earnings reports to watch today (Tuesday).
10 Hot Stocks to Watch Today on Earnings Reports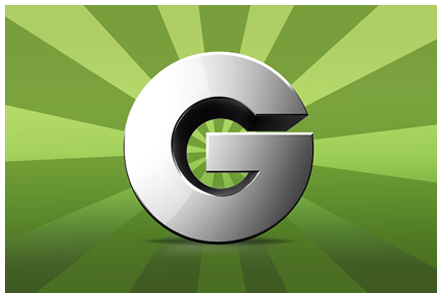 Hot Stocks to Watch No. 1: Groupon Inc. (Nasdaq: GRPN) tops Tuesday's hot stocks to watch list and reports Q2 results after today's close. The daily deals website is expected to report revenue of $761.9 million, up 25.2% year over year (YOY). Earnings per share (EPS) are forecast to come in at $0.01, up from a $0.01 per share loss in the same quarter a year ago. Whisper numbers are rosier, having GRPN posting EPS of $0.03. In a cautionary note, Groupon shares have experienced a significant spike in short interest, rising from 1.67% to 19.08% of the total float from April-August. That suggests market participants are wagering GRPN's shares will plummet after the earnings release.
Hot Stocks to Watch No. 2: Walt Disney Co. (NYSE: DIS) is one of several media/entertainment companies to report earnings this week. The entertainment conglomerate is expected to post higher profits and revenue for the third consecutive quarter when it releases fiscal Q3 numbers after today's close. Expected to have driven the quarter are Disney's blockbuster film "Frozen," the FIFA World Cup, and growing park attendance thanks to upgrades. Forecasts have the Burbank, Calif.-based company booking net income of $2.04 billion, or $1.64 per share, for the three-month period ended June 30, according to Thomson Reuters. That's a 13% increase YOY, when Disney reported net income of $1.89 billion, or $1.03 per share. Revenue is expected to rise 5.1% to $12.17 billion, up from $11.58 billion. Boding well for forward guidance, Disney's "Guardian of the Galaxy" topped the weekend box office with $94 million in receipts, marking the third highest opening of 2014 and the best for a non-sequel.
Hot Stocks to Watch No. 3: Coach Inc. (NYSE: COH) reports fiscal Q4 earnings before the open. Expectations are for the struggling handbag and accessory maker to post EPS of $0.53, down from $0.89 in the same quarter a year earlier. Revenues are expected to come in at $1.097 billion, down from $1.22 billion, or about 10.3% YOY. Last quarter, Coach said total sales declined as weakness in its North American women's bag and accessories business continued to offset strong growth in its men's and footwear business, as well as robust sales gains in Asian markets and Europe. The company blamed weather and a late Easter for the gloomy quarter. A bright spot for Coach last quarter was China, where sales grew 25%. Still, competition is stiff and growing. Whisper numbers, however, have Coach reporting EPS of $0.56. With expectations low, any beat could nicely goose shares.
Hot Stocks to Watch No. 4: Icahn Enterprises LP (Nasdaq: IEP) reports Q2 numbers before today's open. Expectations are for the investment company run by legendary activist investor Carl Icahn to report EPS of $2.70, up from $2.34 in the same quarter a year ago. Icahn has made numerous headlines this year underscoring his investment acumen, most recently with the sizable score made on his investment in Family Dollar Stores Inc. (NYSE: FDO), which agreed to be acquired last week by Dollar Tree Inc. (Nasdaq: DLTR).
Hot Stocks to Watch No. 5: Archer Daniels Midland Co. (NYSE: ADM) is on tap to post Q2 numbers this morning. Analysts expect the agricultural giant to post EPS of $0.75 on revenue of $22.70 billion. The company has recently seen favorable earnings estimate revisions, generally a precursor to an earnings beat. Among fresh positive analyst actions, JP Morgan hiked its price target on ADM to $48 from $46. Citigroup reiterated its "Buy" rating on the stock with a $53 price target. And Miller Tabak boosted ADM to "Buy" from "Hold."
Hot Stocks to Watch No. 6: CVS Caremark Corp. (NYSE: CVS) is scheduled to report Q2 earnings before today's opening bell. Expectations are for the retail drug store chain to post EPS of $1.10, up from $0.97 in the same quarter a year ago. Whisper numbers have CVS reporting EPS of $1.13. CVS had a solid Q1, with a YOY EPS increase of 22% to $1.02. With a substantial amount of free cash generated last quarter, the company said it is "confident in our ability to achieve our 2014 goals." Last month, CVS acquired Navarro Discount Pharmacy, the largest Hispanic-owned drugstore chain in the United States with annual sales of more than $340 million and 33 stores located throughout South Florida.
Hot Stocks to Watch No. 7: Motorola Solutions Inc. (NYSE: MSI) reports earnings Tuesday morning. The system software company is expected to report Q2 EPS of $0.63, down sharply from $1.12 from the same quarter a year ago. Despite subpar earnings growth, a number of analysts see strength in several areas. The company has strong operational cash flow, reasonable debt levels, expanding profit margins, and notable return on equity. The company also appears confident about its future. MSI just hiked its quarterly dividend 10% to $0.34 a share for a 2.13% yield.
Hot Stocks to Watch No. 8: Regeneron Pharmaceuticals Inc. (NYSE: REGN) posts numbers before today's open. Expectations are for the biopharmaceutical company to report Q2 EPS of $2.30. Shares surged 21.22% last week after the U.S. Food and Drug Administration approved Eylea for the treatment of diabetic macular edema ahead of the Aug. 18 Prescription Drug User Fee Act date, broadening the profile of the already successful drug. REGN also reported positive results last week from a phase 3 study showing a greater percent reduction from baseline in low-density lipoprotein cholesterol at 24 weeks compared with placebo or active comparator.
Hot Stocks to Watch No. 9: Potbelly Corp. (Nasdaq: PBPB) will report Q2 numbers after today's close. Forecasts are for the sandwich shop chain to post EPS of $0.06. An IPO darling of 2013, shares sizzled and have since fizzled. The company sold 7.5 million shares last October at $14 each, above the $9 to $11 price range. Shares opened at $28.66 and surged more than 125% to top $31 after the first few minutes of trading. Last month, PBPB plunged 25% after the company provided uninspiring preliminary guidance; shares now trade around $11.77. "We are disappointed by our performance during the second quarter, which fell short of our expectations," said Chief Executive Officer Aylwin Lewis. In attempts to reassure investors, Lewis added the company intends to vigorously test a number of new marketing, menu, and operational tactics during the second half of the year." Those initiatives will be discussed in detail during today's conference call.
Hot Stocks to Watch No. 10: WebMD Health Corp. (Nasdaq: WBMD) is set to report Q2 numbers after Tuesday's closing bell. Analysts expect the online health information services company to post EPS of $0.19 on revenue of $139.94 million. WBMB has recently enjoyed some positive analyst coverage. Zacks upgraded the stock to "Outperform" from "Neutral" last month with a $53.10 price target. Stifel Nicolas also boosted its rating on WBMD in July to "Buy" from "Hold" with a $60 price target. Shares are up a healthy 22% year to date.
Now: Some would have you believe that regulations like Dodd-Frank are impeding economic recovery. But the truth is, important recession safeguards are coming under heavy attack. Here's what's really holding back the recovery...